NATIONAL HEALTH POLICY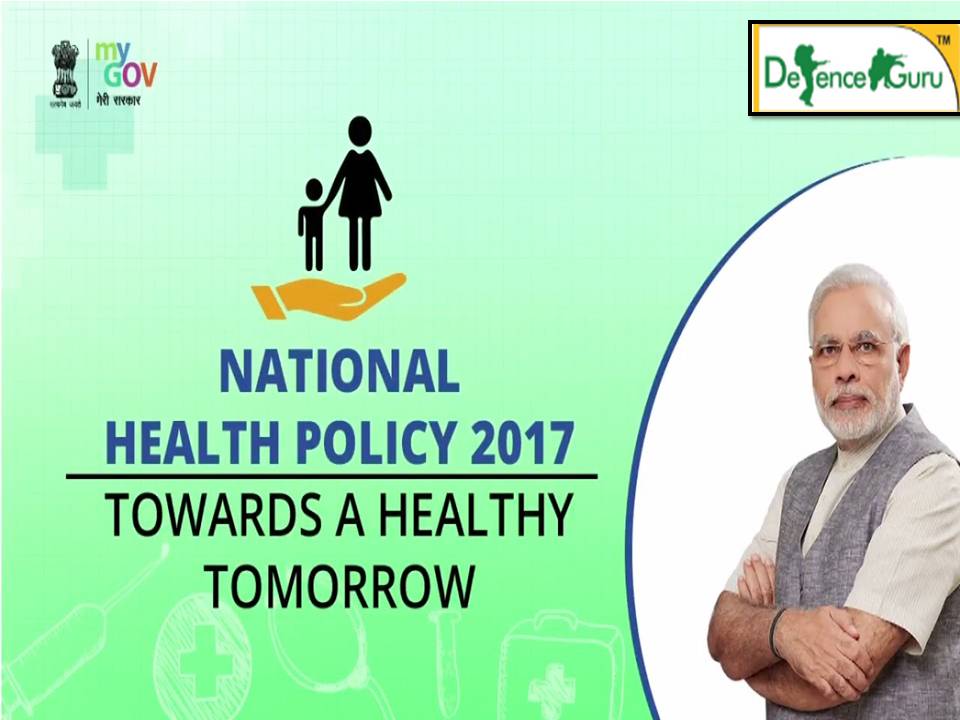 India is a country of millions of people and zillions of cultures. Being a democracy, Indian government has always emphasized on the betterment of the poor and backward class. Indian governance system has always channeled their energy towards availability of basic amnesties like healthcare, food, shelter etc to the people who can't afford. To execute and promote these ideas, the government adopts NATIONAL POLICIES. In other words, a national policy is a course or principle of action adopted or proposed by the state for the proper implementation of an idea.
Through this article, we would discuss a major policy of India:
National Health Policy
Before 2017, the last health policy was adopted around 14-15 years ago. With times, the standards and the priorities have been changing. In all these years, the major changes are
The rise of a new and a strapping Healthcare industry.
The increase in cases of cataclysmic expenditure due to high healthcare costs.
Growing burden of non-communicable diseases
An emergence of a good economic growth which enables high fiscal capacity.
The new challenges and the need for a modern vision led to formulation of National Health Policy in 2017. This policy provides for the availability of healthcare and achievement of highest possible level of health for all.
The basic features of this policy as provided by government are:
Increase life expectancy at birth from 67.5 to 70 by 2025.
Reduction of Total Fertility Rate (TFR) to 2.1 at national and sub-national level by 2025.
Reduce under-five mortality to 23 by 2025.
Reduce Maternity Mortality Rate (MMR) to 100 by 2020 and Infant Mortality Rate (IMR) to 28 by 2019.
Elimination of leprosy by 2018, kala-azar by 2017, lymphatic filariasis by 2017.
Increase utilization of public health facilities by 50% from current levels by 2025.
Access to safe water and sanitation to all by 2020.
Increase health expenditure by government as a % of GDP from the existing 1.15% to 2.5% by 2025
Reforming medical education.
Stresses on the provision of free drugs and emergency healthcare services in all public hospitals
The features of this policy clearly lay light on the achieving the objective of the availability of healthcare services to everyone but it wouldn't be possible without the proper funds' management, well managed scrutiny and efficient deadline management.

Leave a Reply
Defence Guru Team feels pleasure to appreciate from you ! Required fields are marked *.