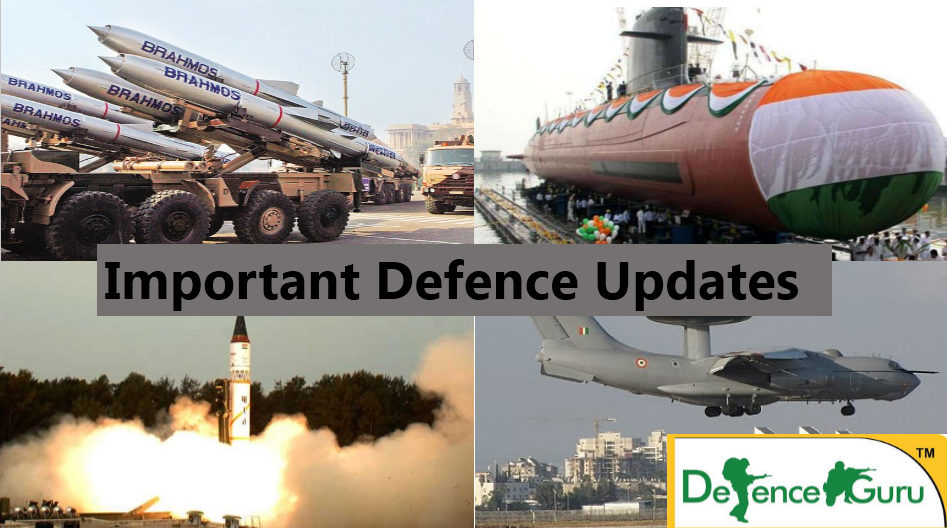 INTEGRATED GUIDED MISSILE DEVELOPMENT PLAN (IGDMP)
Click here for SSB Preparation
Recently several missiles, such as Agni II,Dhanush, Prithvi-II and Nag, being developed under IGDMP were successfully test fired at various locations.
Integrated Guided Missile Development Plan. It was envisioned in 1983 by former President Dr.A P J Abdul Kalam to help India attain selfsufficiency in the field of missile technology. Five missile systems have been developed under this programme namely Agni, Akash, Trishul, Prithvi and Nag. In 2008 DRDO announced the successful completion of the program
AGNI
It is an intercontinental surface-to-surface, nuclear capable ballistic missile developed by DRDO
At present, US, China, Russia, UK, France and Israel are known to have ICBMs. It has been equipped with very high accuracy Ring Laser Gyro based Inertial Navigation System (RINS) and Micro Navigation System (MINS).
India has reportedly also been working on multiple independently targetable reentry vehicles (MIRV) for the Agni-V in order to ensure a credible second strike capability or credible minimum deterrence. MIRV means one missile can carry several warheads, each for different targets.
Missile
Agni-I
Single-stage engine powered by solid fuel
Short-range ballistic missile.
Coverage: 700 km 
Agni-II Two stage solid propellant engine.
Medium-range ballistic missile
Coverage: 2000 km'
Agni-III • Two-stage solid propellant engine
Intermediate range ballistic missile
Coverage: 3000 km
Agni-IV Two-stage solid propellant engine
Intermediate range ballistic missile
Coverage: 4000 km
Agni-V Powered by 3 stage solid, all composite
an Intercontinental Ballistic Misille
Coverage: 5000 km
Maximim speed: 24 times speed of sound
PRITHVI
Both Prithvi-I and Prithvi-II is surface-to surface ballistic missile
Prithvi-II is indigenously developed and nuclear-capable surface-to-surface missile. It is a short-range ballistic missile (SRBM) developed by DRDO.
It is capable of carrying 500-1,000 kilogram of warheads.
It uses advanced inertial guidance system with manoeuvring trajectory to hit its target.
Dhanush (also known as Prithvi III), a naval variant of this Prithvi missile, has also been tested recently.
Prithvi-I Prithvi-II
Short-range, roadmobile, liquid propellant ballistic missile
Short-range, road-mobile, liquid-propellant ballistic missile
It uses a single-stage, liquid propellant engine
It uses a single-stage, liquid propellant twin engine.
It has a minimum range of 40 km and a maximum of 150 km.
It has a maximum range of 350 km
NAG
It is a third generation fire and forget ATGM (anti-tank guided missile) developed by DRDO.
The missile is equipped with highly advanced Imaging Infrared Radar (IRR) seeker and has Integrated avionics technology in its arsenal.
Nag can be launched from land and air-based platforms. The land version is currently available for integration on the Nag missile carrier (NAMICA), which is derived from a BMP-2 tracked infantry combat vehicle.
The helicopter-launched configuration, designated as helicopter-launched NAG (HELINA), can be fired from Dhruv advanced
AKASH MISSILE
Developed by the Defence Research and Development Organisation (DRDO), its a supersonic surface-to-air missile. Akash has a strike range of about 25 km and can carry a 55- kg fragmentation warhead. It's designed to neutralize multiple aerial targets attacking from several directions simultaneously. The system is autonomous and its operation is fully automated. Defence Research & Development Organisation (DRDO). It works under Department of Defence Research and Development of Ministry of Defence. DRDO was formed in 1958 through the amalgamation Technical Development Establishment (TDEs) of the Indian Army and the Directorate of Technical Development & Production (DTDP) with the Defence Science Organisation (DSO).Mission: DRDO dedicatedly working towards enhancing self-reliance in Defence Systems and undertakes design & development leading to production of world class weapon systems and equipment in accordance with the expressed needs and the qualitative requirements laid down by the three services.
TRISHUL MISSILE
Developed by DRDO, It's a Quick Reaction Surface to Air Missile.It can be used as an anti-sea skimmer from a ship against low flying attacking missiles. It employs dual thrust propulsion stage using
High-energy solid propellant. Trishul, with its quickest reaction time, high frequency operation, high maneuverability, high lethal capability and multi-roles for three services, is state-of-the-art system providing considerable advantage to the Armed forces
BRAHMOS TESTED FROM ANDAMAN ISLANDS
The land-to-land configuration of BRAHMOS Block III, missile was launched from a Mobile Autonomous Launcher (MAL) for its full-range testing in the Andaman and Nicobar Islands.
About the Missile
It is a joint venture between India and Russia and is named after the Brahmaputra and
Moscowa rivers. The first stage of the system takes the missile to supersonic speed and the second stage with liquid ramjet accelerates it to 2.8 mach
Brahmos ALCM (Air Launched Cruise Missile), is the heaviest weapon to be deployed on India's Su-30
Significance
With this test launch, India becomes the first country to have the capability to have a multiplatform weapon. It can be used for multi-mission roles, including precision strikes on terror camps across the border as well as against high value naval targets in the Indian Ocean. After India became a member of the Missile Technology Control Regime (MTCR) in 2016, India and Russia are now planning to jointly develop a new generation of Brahmos missiles with 600 km-plus range. Earlier range was restricted to sub-300 kms.
Fire and Forget: It means the missile guidance does not require further guidance after the launch and still hit the target without the launcher being in line-of-sight of the target.
NIRBHAY SUBSONIC CRUISE MISSILE
Recently, DRDO successfully test fired NIRBHAY missile.
About the Missile
 NIRBHAY is India's first indigenous Long Range Sub-Sonic Cruise Missile, developed
and designed by Defence Research and Development Organisation (DRDO).It can carry a warhead of 200kg to 300 kg at a speed of 0.6 to 0.7 Mach with a launchweight of about 1500 kg. It can avoidn detection as it has ability to cruise at heights as low as 100 m.It is powered by solid rocket motor booster and has a range of 1000km.The successful development would provide a definite boost to armed forces, indigenous defence industry and India's capability to design and develop lethal weapons of strategic importance. With the successful launch of NIRBHAY, India joins the select league of nations that possess the ability to make sub-sonic cruise missile.
ASTRA MISSILE
The final Development Flight Trials of Astra -Beyond Visual Range Air to Air Missile (BVRAAM) were successfully conducted over the Bay of Bengal, off the Coast of Chandipur, Odisha recently.The missile has been developed by the Defence Research and Development
Organization (DRDO) together with Indian Air Force (IAF).It is an all-weather weapon's system capable of destroying an enemy target 60 to 70 km far away. In a typical Astra engagement both the launcher and the target move at a speed in excess of 1000 kmph. Built indigenously, development of ASTRA missiles will provide major business opportunities for Indian players.
Types of missile
Cruise Missile: A cruise missile is an unmanned self-propelled guided vehicle that sustains flight through aerodynamic lift for most of its flight path. They fly within the Earth's atmosphere and use jet engine technology. Classification on the basis of speed of Subsonic cruise missile flies at a speed lesser than that of sound. It travels at a speed of around 0.8 Mach.
Supersonic cruise missile travels at a speed of around 2-3 Mach. The combination of supersonic speed and warhead mass provides high kinetic energy ensuring tremendous lethal effect.
Hypersonic cruise missile travels at a speed of more than 5 Mach. Many countries are working to develop hypersonic cruise missiles.
Ballistic Missile: A ballistic missile is a missile that has a ballistic trajectory over most of its flight path, regardless of whether or not it is a weapon delivery vehicle.
AIR DEFENCE SYSTEMS
ADVANCED MRSAM
The Indian Army has signed a MoU with the Defence Research and Development Organisation (DRDO) to raise one regiment of the advanced Medium Range Surface to Air Missiles (MRSAM),
Recently tested Missiles:
 Maitri: This is also a QRSAM being developed by DRDO with the help of France.
SPYDER (Surface to Air Python and Derby) missile system is a Low level QRSAM (15km range)developed by Israel's Rafael Advanced defence system and is to be deployed on Pakistan border.
About MRSAM
It is an advanced, all weather, mobile, landbased air defence system.
It is capable of engaging multiple aerial targets at ranges of more than 50 km.The system will be jointly developed by Israel and DRDO with the involvement of private sectors and DPSUs. The system will have majority indigenous content, giving boost to the Make-in-India initiative.The MRSAM is a land-based variant of the long-range surface-to-air missile (LRSAM) or Barak-8 naval air defence system, which is designed to operate from naval vessels and has range upto 100 km. Barak-8 was also jointly developed with Israel
QUICK REACTION SURFACE TO- AIR MISSILE (QRSAM)
The DRDO has successfully test fired indigenously developed QRSAM recently.
It is a canister-based high-speed and shortrange weapon system.It is a highly mobile air defence system which can destroy multiple targets at a distance of 25 km in less than one minute. It can also deceive enemy radars making it difficult to be detected.Considered to be a unique system in its class, the missile is expected to supplement medium range surface-to-air missile Akash. It is an all-weather and all-terrain missile having electronic counter measures against all known aircraft jammers.The missile uses high-energy solid propellant.
SURVEILLANCE TECHNOLOGIES
NETRA
Recently, for the first time mid air-to-air refuelling of the Embraer transport aircraft was carried which is mounted with NETRA. Air-to-air refuelling allows the aircraft to stay airborne much beyond their limits, allowing better exploitation of capabilities and boosting the force's capabilities.
About NETRA
It is a first indigenously developed airborne early warning and control system (AEW&C),mounted on a Brazilian Embraer-145, developed by Defense Research and Development Organization (DRDO).AEW&C is also called eye-in-the-sky which is capable of long-range surveillance and a force multiplier. India is only 4th such nation after United States, Russia and Israel that have such technology on their own. Currently Indian Air Force using 3 Israeli Phalcon AWACS (Airborne Warning and Control System) which are mounted on Russian IL-76 heavy-lift planes. These Phalcon AWACS has a range of 400 kms and 360- degree coverage.
Important features of NETRA are:
Range of 200 kms (Capability to detect aerial threats from incoming aircraft and missiles).240 degrees coverage (simultaneously scan the area on both sides of aircraft) State of the art active electronically scanned radar and Secondary surveillance radar.Electronic and communication counter measures.Line of sight and beyond line of sight data link. Voice communication system and self-protection suit.
RUSTOM-2 DRONE
Recently DRDO successfully carried out test flight of Rustom-2 drone.
More about Rustom-2
Rustom-2 is medium-altitude long-endurance drone (MALE) designed and developed by Aeronautical Development Establishment (ADE) of the DRDO, Hindustan Aeronautics Ltd and Bharat Electronics. It can fly up to an altitude of 22,000 feet and has endurance of over 20 hours. It can carry variety of payloads for performing missions even during the night. It will be used by all three services of Indian armed forces, primarily for intelligence, surveillance and reconnaissance (ISR) operations. Rustom 2 can fly missions on manual as well as autonomous modes.
More about Drones
Recently, Director General of Civil Aviation (DGCA) released the Civil Aviation Requirements (CAR) for the operation of civil Remotely Piloted Aircraft System (RPAS) or Drones in India.
UAVs: It operates without a human pilot. UAVs are commonly used in both the military and police forces in situations where the risk of sending a human piloted aircraft is unacceptable, or the situation makes using a manned aircraft impractical.
Various Unmanned Aerial Vehicles in India
Nishant: It was designed for battlefield surveillance and reconnaissance and has been
designed and developed by ADE.
 Panchi: It wheeled version of UAV Nishant and has been designed and developed by ADE.
Lakshya: It is a reusable aerial target system.
Daksh: It is a land based drone used for bomb disposal developed by DRDO.
MUNTRA, INDIA'S FIRST UNMANNED TANK
Muntra, the first unmanned, remotely operated tank of India has been made by DRDO (the Defence Research and Development Organisation) for surveillance missions, mine detection and reconnaissance in areas with nuclear and biological threat. It can be used in Naxal-hit areas as well.
Features: The tank has radar, an integrated camera along with laser range finder which can spy on a ground target 15km away. The tank is tested at Mahajan field firing range in Rajasthan under dusty desert condition.
Types of Muntra tanks:
Muntra S: For surveillance mission
Muntra M: For detecting mines
Muntra N: For operation in areas where there is nuclear or bio-weapon risks.
 Tanks used by India: T-72M, T-90S, Arjun Mark 1, Arjun Mark-2 etc.
TECHNOLOGICAL DEVELOPMENTS IN NAVY
SCORPENE CLASS SUBMARINE
Indian Navy recently launched Scorpene-class (conventional diesel electric attack submarines submarine INS Karanj.
More about INS Karanj
INS Karanj is the third of the six Scorpeneclass submarines under the Project 75 programme of Indian navy. The first one, INS Kalvari (named after the tiger shark) was commissioned on December 2017.The second one, INS Khandari is undergoing sea trials. Remaining three submarines Vela, Vagir and Vagsheer are in various stages of outfitting.The Scorpene submarines can undertake various missions such as anti-surface warfare, anti-submarine warfare, intelligence gathering, mine laying and area surveillance.
ARIHANT CLASS SUBMARINE
Aridhaman the second Arihant-class nuclearpowered ballistic missile submarine was slated to be launched and inducted into services.
INS Arihant
It is India's first indigenously built nuclear powered submarine which was built under the Advanced Technology Vessel project.It is based on the design of the Russian Project 971 Akula I-class nuclear powered attack submarine.
More about INS Aridhaman
It is nuclear-power ballistic missile submarine indigenously built under the Advanced Technology Vessel (ATV) project at Visakhapatnam.It is powered by a pressurized water reactor.After the induction of INS Arihant and INS Aridhaman India has become 6th country in the world to have nuclear powered submarine after UNSC permanent members - USA, UK, China, Russia and France.
FIRST INDIGENOUSLY BUILTFLOATING DOCK
The Indian Navy's first indigenously built Floating Dock (FDN-2) was launched at shipyard in Kattupalli, Near Ennore port, Chennai.
About the dock
The floating dock is 185 metres long and 40 metres wide. It will enable docking of all kinds of vessels.This will include naval ships and submarines of up to 8,000 tonnes displacement.It would include draughts of up to seven metres, during both day and night. FDN-2 will be based in the Andaman and Nicobar Islands.
NAVAL OFFSHORE PATROL VEHICLE (NOPV)
Two diesel engine driven NOPVs named Shachi and Shruti were launched at Pipavav, Gujarat. These ships are part of 5 ship project beingbuilt by Reliance Defence and Engineering Limited.The NOPVs would increase the ocean surveillance and patrolling capabilities of the Indian Navy.