Weekly Current Affairs March 2019 - Week 1st
Weekly Current Affairs March 2019
Find weekly current affairs for Defence Exam and all other competitive exam preparation here. Learn important current affairs of last week and latest GK questions.
1.Ajit Kumar Mohanty
Distinguished scientist Ajit Kumar Mohanty has been appointed Director of Bhabha Atomic Research Centre (BARC). It is the country's premier multi-disciplinary nuclear research facility based in Mumbai. Mohanty has been appointed Director for a period of three years.
Points to Remember
Founder: Homi J. Bhabha
Founded: 3 January 1954
2. Manpreet Singh
Manpreet Singh is named captain of the 18-member Indian hockey team to play in the upcoming 28th Sultan Azlan Shah Cup. The prestigious tournament will be held in Ipoh, Malaysia from the 23rd March. Surender Kumar will be the Vice-Captain of the team. Apart from India and hosts Malaysia, the other participating nations in the tournament are Canada, Korea, South Africa and Japan.
3.Medha Narvekar
Indian American Medha Narvekar has been appointed as the Vice President and Secretary of the University of Pennsylvania. As per the University release, Narvekar, an MBA from Wharton School, will be taking over the new position on 1st July. Prior to this appointment, she served as senior associate vice president of the Pennsylvania Development and Alumni Relations.
4. Indore bags cleanest city award for 3rd straight year
Indore has bagged the cleanest city award for third straight year under Swachh Survekshan, 2019. President Ram Nath Kovind presented Swachh Survekhshan-2019 Awards in New Delhi. New Delhi Municipal Council area got the cleanest small city award. Uttarakhand's Gauchar was adjudged the Best Ganga Town in the survey. Swachh Survekshan 2019 covered all Urban Local Bodies in the country, making it the largest such cleanliness survey in the world.
5.Two Nobel Prizes for literature will be awarded this year
The Swedish Academy has said that two Nobel Prizes for literature will be awarded this year. The decision comes after a sex scandal causing the suspension of the award last year. The Nobel Prize in Literature will awarded this autumn for both 2018 and 2019. bThe much-awaited award had to be postponed last year for the first time since 1949.
6.Indian Bank receives Best Bank Award
Public sector Indian Bank has bagged the Best Bank Award from the Tamil Nadu government for meeting the needs of women's self-help groups (SHGs). Chief Minister of the state K Palaniswami handed over the award to the executive director of the bank M K Bhattacharya.
Points to Remember
Headquarters: Chennai, India
MD & CEO: Ms. Padmaja Chunduru
Tagline: Your Own Bank
7. Bhagwan Mahavir Ahimsa Puraskar
Indian Air Force Wing Commander Abhinandan Varthaman will be the first recipient of the 'Bhagwan Mahavir Ahimsa Puraskar'. The award is instituted by the Akhil Bharatiya Digambar Jain Mahasamiti. Varthaman, piloting a Mig-21 Bison, shot down a Pakistan Air Force F-16 with an R-73 air-to-air missile in a dogfight on February 27. The award, instituted this year, carries a cash prize of Rs 2.51 lakh, a memento and a citation and will be presented to Varthaman on April 17.
8.Prime Minister confers Shanti Swarup Bhatnagar Prizes for Science and Technology
The Prime Minister, Shri Narendra Modi conferred the Shanti Swarup Bhatnagar prizes for 2016, 2017 and 2018, at an event in Vigyan Bhawan, New Delhi. The Shanti Swarup Bhatnagar Prize, named after the founder Director of the Council of Scientific & Industrial Research. It is given annually to recognize outstanding Indian work in various disciplines of Science and Technology. The awards were presented for the years 2016, 2017, and 2018, with a total of 34 winners.
9.Former union minister Dhananjay Kumar passes away
Former minister in the Atal Bihari Vajpayee government, Venur Dhananjay Kumar, passed away in Mangaluru. He was 67. He passed away after a prolonged illness.A four-time Lok Sabha member, Kumar served in various capacities in the Vajpayee government, holding the portfolios of civil aviation, finance and textiles, the latter two as minister of state. His journey in the electoral politics began from 1983 when he first became an MLA from BJP. He had worked hard for the welfare of the state as a cabinet minister in the Vajpayee government.
10.Former Deputy Prime Minister of Nepal Bharat Mohan Adhikari passes away
Former Deputy Prime Minister of Nepal and Senior leader of ruling Nepal Communist Party (NCP), Bharat Mohan Adhikari passed away. He was 83. Mr Adhikari was very popular among the common people for introducing "Aafno Gaun Aafai Banau". It is a development programme aimed at developing villages across the country by giving them the authority to select local projects on their own.
11.Russian physicist and Nobel laureate Zhores Alferov dies at 88
Zhores Alferov, a Russian physicist and Nobel Prize laureate, has died. In 2000, Alferov received the Nobel Prize in Physics together with US scientists Jack Kilby and Herbert Kroemer, for developing semiconductor heterostructures used in high-speed-and optoelectronics. He was elected a corresponding member of the USSR Academy of Sciences in 1972, and a full member in 1979.
12.Union Minister Arun Jaitley releases the book 'Mann Ki Baat - A Social Revolution on Radio'
Shri Arun Jaitley, Union Minister of Finance & Corporate Affairs, released a book titled 'Mann Ki Baat - A Social Revolution on Radio' in New Delhi. The book is based on 50 episodes of Prime Minister Shri Narendra Modi's heart to heart talk with the citizens of India, Man Ki Baat. The book also gives insight into behind the scene research work done on the massive public feedback received through various channels after every episode of Mann Ki Baat, which had aired first on 3rd October 2014.
13.Jhulan, Shikha in top five in women's ODI rankings
For the first time in nine years, two India bowlers, Jhulan Goswami and Shikha Pandey, joined the top five club in the latest ICC women's cricket rankings for ODI bowlers. Jhulan Goswami secured the No.1 spot. While Shikha Pandey made a tremendous come back by picking up eight wickets, has jumped 12 places to occupy the fifth spot in the list. Left-handed India opener Smriti Mandhana consolidated her position at the top with a career-best 797 points. In ODI All-Rounder rankings, Shikha Pandey has been placed joint 3rd along with South Africa's Dane van Niekerk.
14.Roger Federer claims 100th ATP title of his career
Roger Federer has claimed the 100th ATP title of his career after beating 20-year-old Greek Stefanos Tsitsipas in Dubai Tennis Championships. The 20-time grand slam champion is the second man, after American Jimmy Connors to claim 100 titles. Federer will have to win 10 more titles to beat Connors' men's record of 109. Martina Navratilova holds the all-time record having won 167 women's singles crowns during her career.
15.Indian wrestlers win 4 medals including two golds at Dan Kolov-Nikol Petrov tournament
Indian wrestlers have won four medals including two golds at the Dan Kolov-Nikol Petrov tournament in Ruse, Bulgaria. Bajrang Punia won gold in the freestyle wrestling 65kg category. Pooja Dhanda claimed gold in the 59kg category. Rio Olympic bronze medallist Sakshi Malik settled for a silver medal in the 65kg category final after a defeat by Sweden's Henna Johansson of Sweden. In the men's freestyle category, Sandeep Tomar won silver after he lost his final in the 61 kg category.
16.Shashank Shekhar wins 10 km race of Nepal's COAS Open Marathon and Run for Fun in Kathmandu
India's Shashank Shekhar won the 10-kilometre race of Nepal's Chief of Army Staff (COAS) Open Marathon and Run for Fun held in Kathmandu. Shekhar of Central Industrial Security Force (CISF) Contingent at Embassy of India in Kathmandu secured the first position. RD Murgan also from CISF got third place. COAS Open Marathon and Run for Fun is an annual event organised by the Nepal Army.
17.India wins one gold, five silver medals at Makran Cup
National champion Deepak Singh was the lone Indian boxer to notch up gold while five others claimed silver medals in the Makran Cup in Chabahar, Iran. Deepak (49-kilogram) defeated Jaafar Naseri in the finals. Silver medal winners were P Lalitha Prasad (52kg), Manish Kaushik (60kg), Duryodhan Singh Negi (69kg), Sanjeet (91kg) and Satish Kumar (91kg). Rohit Tokas (64kg) and Manjeet Singh Panghal (75kg) lost in the semifinals to sign off with bronze medals.
18. Kylie Jenner is world's youngest billionaire: Forbes
Kylie Jenner is named the youngest self-made billionaire of all time by Forbes magazine. She is both, the world's youngest billionaire and also the youngest self-made billionaire ever. Jenner, 21, the half-sister of reality television stars Kim, Khloe and Kourtney Kardashian. She made it onto the annual Forbes list of billionaires after debuting her Kylie Cosmetics online in 2015 with $29 lip kits containing matching lipstick and lip liner.
19.The US officially closes Jerusalem consulate
The United States has officially shuttered its consulate in Jerusalem, downgrading the status of its main diplomatic mission to the Palestinians by folding it into the U.S. Embassy to Israel. This decision was driven to increase the efficiency and effectiveness in diplomatic engagements. State Department spokesman Robert Palladino said that It does not signal a change of US policy on Jerusalem, the West Bank, or the Gaza Strip. For decades, the consulate functioned as a de facto embassy to the Palestinians. Now, that outreach will be handled by a Palestinian affairs unit, under the command of the embassy.
20.SpaceX Crew Dragon spacecraft marks debut unmanned flight
An American spacecraft designed to fly astronauts to the International Space Station from the United States was launched on 2 March for its debut unmanned flight. SpaceX's Falcon 9 rocket, carrying the Crew Dragon spacecraft, lifted off at 0749 GMT from National Aeronautics and Space Administration, NASA's Kennedy Space Center in Florida. SpaceX is a private company and contractor of the US space agency NASA for ISS flights. Elon Musk is the Chief executive officer CEO of SpaceX.
21.US, N Korea fail to strike a deal at Hanoi Summit
The United States and North Korea have failed to reach a formal deal at the Hanoi Summit. The talk has ended with no agreement after the US refused North Korean demand to lift all international sanctions. The two-day meeting in the Vietnamese capital Hanoi had come eight months after their historic summit in Singapore in June last year.
22.India and Brunei signed TIEA agreement
The Government of India and the Government of Brunei Darussalam signed an Agreement for the Exchange of Information and Assistance in Collection with respect to Taxes (TIEA) in New Delhi. The Agreement enables the exchange of information, including banking and ownership information between the two countries for tax purposes. It is based on international standards of tax transparency and exchange of information and enables sharing of information on request as well as on an automatic basis. The Agreement also provides for mutual assistance in collection of tax revenue claims between both countries.
23. Google launches 'Bolo' app to tutor children to read in Hindi, English
Tech giant Google unveiled a new app 'Bolo' that aims to help children in primary school learn to read in Hindi and English. The free app, which is being launched in India first, uses Google's speech recognition and text-to-speech technology. The app features an animated character 'Diya', who encourages children to read stories aloud and helps if the child is unable to pronounce a word. It also lauds the reader when she completes the reading.
24. Goa to use 'micro air abrasion' technology to clean antiques
Precious archaeological antiques in Goa will now be preserved in a better way with the help of the Italian 'micro air abrasion' cleaning technology. The modern technology is already being used worldwide for various conservation purposes. The micro air abrasion technology, so far being used in the industrial sector for cleaning heavy machines. Goa is the first state in the country to try the use of this technology for cleaning archaeological antiques. The coastal state has a rich collection of old artefacts and antiques, including from the Portuguese era.
25. 7th March 2019 celebrated as 'JanaushadhiDiwas' across India
Janaushadhi Diwas is being celebrated across the country on 7th March 2019. Prime Minister Narendra Modi adressed five thousand Janaushadhi stores across the country through video-conferencing on the occasion. More than five thousand Pradhan Mantri Bhartiya Janaushadhi Pariyojana Kendras, PMBJP, are functional in 652 districts. The market share of generic medicines has grown over three-fold from two per cent to seven per cent in the last 3 years. The Janaushadhi Kendras are providing quality medicine at the affordable price.
26. UK CM Rawat lays foundation stone for Doon-Mussoorie ropeway project
Uttarakhand Chief Minister Trivendra Singh Rawat has laid the foundation stone for the Dehradun-Mussoorie ropeway project. The 300-crore rupees ropeway project is expected to be completed in three years. It will be one of the world's longest ropeways, and will shorten the one-hour zigzag drive to just 15 minutes from Purkul village the base camp at Dehradun to Mussoorie. Poma, a French company which manufactures cable-driven projects, will provide the technical support to the ropeway.
Points to Remember
Symbols of Uttarakhand
Animal: Alpine Musk Deer
Bird: Himalayan Monal
Flower: Brahma Kamal
Fruit: Kaphal
Tree: Burans
27. Govt to roll out 12-edged Rs 20 coin
The Finance Ministry announced in a gazette notification to roll out Rs 20 coin for the first time in the country. The new coin will be shaped like a "dodecagon" - a 12-edged polygon. The Rs 20 coin will have some similarities with the Rs 10 coin that is in circulation across the country. The new coin will be two-toned and have a diameter of 27 mm, similar to Rs 10 coin. The outer ring of Rs 20 coin will be 65 percent copper, 15 percent zinc and 20 per nickel, the inner disc will be 75 percent copper, 20 percent zinc and five percent nickel.
28.'Al Nagah 2019', A bilateral joint exercise between India and Oman
The third edition of the bilateral joint exercise between India and Oman, 'Al Nagah 2019' will begin from 12th March. It will be organsied at Jabel Al Akhdar Mountains in Oman. It will continue till 25th of March. In the exercise, both the armies will exchange expertise and experience in tactics, weapon handling and firing. India-Oman bilateral security ties have continued to develop since the beginning of India-Oman Joint Military Cooperation meetings in 2006.
29.PM Modi launches card that can be used to pay for bus travel, toll, parking, shopping
Prime Minister Narendra Modi launched the National Common Mobility Card (NCMC) dubbed as 'One Nation One Card'. The indigenously-developed card will enable users to pay for multiple kinds of charges including transport, metro services, toll tax, parking charges, retail shopping as well as to withdraw money across the country. In short, it is a one-stop card for multiple utilities. This card runs on RuPay card and it will eliminate all travel related problems.
30.Women officers to get permanent commission in all 10 branches of Indian Army
Women officers will be granted Permanent Commission in the Indian Army. They will get permanaent comission in all the ten branches where they are inducted for Short Service Commission (SSC). Now, the Permanent Commission will be granted in Signals, Engineers, Army Aviation, Army Air Defence, Electronics and Mechanical Engineers, Army Service Corps, Army Ordnance Corps and Intelligence to women officers. Earlier they get Permanent Commission only in two streams of Judge Advocate General and Army Education Corps.SSC women officers will give their option for Permanent Commission before completion of four years of Commissioned Service.
31.India has 15 out of 20 most polluted cities in world
Fifteen of the 20 most polluted cities in the world are in India. Gurugram led all cities in pollution levels in 2018 with Ghaziabad, Faridabad, Noida and Bhiwadi in the top six. India's national capital region (NCR) emerged as the most polluted region in the world in last year. The latest data compiled in the IQAir AirVisual 2018 World Air Quality Report prepared in collaboration with Greenpeace Southeast Asia, reveals the state of particulate matter (PM2.5) pollution last year. Out of the 20 most polluted cities in the world, 18 are in India, Pakistan and Bangladesh.
32.World Bank to provide $250 Million dollar for NRETP
World Bank to provide $250 Million dollar for the National Rural Economic Transformation Project (NRETP) to boost Rural Incomes across 13 States in India. The Agreement was signed by Mr. Sameer Kumar Khare, Additional Secretary, Department of Economic Affairs on behalf of the Government of India and Mr. Hisham Abdo, Acting Country Director, World Bank India, in New Delhi. The loan will help women in rural households develop viable enterprises for farm and non-farm products. The $250 million loan has a 5-year grace period, and a final maturity of 20 years.
33.India signs loan agreement with World Bank for Uttarakhand Disaster Recovery Project
India signed a loan agreement with the World Bank for 96 Million US dollars for additional financing of Uttarakhand Disaster Recovery Project. World Bank has been supporting the State Government since 2014 to restore housing and rural connectivity. The Project has completed more than two thousand permanent houses and 23 public buildings and restored over one thousand 300 kilometers of roads and 16 bridges so far. The additional financing of 96 million US dollars will further help in the reconstruction of bridges, road and river bank protection works in the state.
34.Mukesh Ambani is 13th richest person in world
Richest Indian Mukesh Ambani jumped six positions to rank 13th on Forbes World's Billionaire list. Amazon founder Bezos remains the world's richest person, ahead of Bill Gates and Warren Buffett. Ambani saw wealth soar from $40.1 billion in 2018 when he was placed 19th richest in the world, to $50 billion to be rank at 13th in 2019. Wipro Chairman Azim Premji is ranked 36th with Technology major HCL's co-founder Shiv Nadar, ranked 82nd in the list.
35.India offers world's cheapest mobile data packs
India offers some of the world's cheapest mobile data packs according to the new research in the UK. Price comparison site Cable.co.uk found that 1 gigabyte (GB) of data cost $0.26 in India, compared to $6.66 in the UK. The global average came in at $8.53 for 1GB in the study, which compared mobile data pricing in 230 countries around the world. Kyrgyzstan ($0.27), Kazakstan ($0.49), Ukraine ($0.51) and Rwanda ($ 0.56) completed the top five countries offering the cheapest data packs. Zimbabwe is the most expensive country in which to buy mobile data – with an average cost of 1GB coming around $75.20.
36.PM Modi launches Pradhan Mantri Shram Yogi Mandhan (PM-SYM) Yojana
Prime Minister Narendra Modi launched the Pradhan Mantri Shram Yogi Mandhan (PM-SYM) Yojana in Gandhinagar, Gujarat. The national pension scheme is for workers and labourers of unorganised sector. It was announced in the interim budget in February this year. It will provide monthly pension of 3000 rupees to the employees of unorganised sector after 60 years of age.
37.Vice President M Venkaiah Naidu embarks on 8-day visit to Paraguay and Costa Rica
Vice President M. Venkaiah Naidu embarked on a two nation visit to Paraguay and Costa Rica. The 8-day tour aims at strengthening bilateral ties with the two Latin American countries. Mr Naidu will hold discussions with Paraguay President Mario Abdo Benitez. The Vice President will also call on President of Costa Rica, Carlos Alvarado Quesada and also participate in high level delegation talks with him.
Points to Remember
Paraguay capital : Asunción
Costa Rica capital : San José
38.Rajnath Singh inaugurated project BOLD-QIT on India-Bangladesh border
Rajnath Singh inaugurated the project BOLD-QIT (Border Electronically Dominated QRT Interception Technique) on India-Bangladesh border in Dhubri District of Assam. Border Security Force, BSF is responsible for safeguarding of over four thousand kilometer long International Border with Bangladesh. At various places, it is not possible to erect Border Fence due to the geographical barriers. To overcome this problem, in the year 2017, Ministry of Home Affairs decided to go for technological solution besides the physical presence of manpower of BSF.
39.Kumbh 2019 concluded
Kumbh 2019 the largest religious congregation in the world, concluded in Prayagraj. On the last day over one crore devotees took the holy dip at Sangam in Prayagraj on the occasion of 'Mahashivratri'. Chief Minister Yogi Aditynath formally concluded the Mela. The Uttar Pradesh government branded it as 'Divya Kumbh, Bhavya Kumbh. Around 24 crore devotees from across the world took the holy dip at sangam. Haridwar will be the venue for next kumbh in 2022.
40.Maharashtra govt to appoint Lokpal in universities
Maharashtra government will appoint a Lokpal in all universities except agricultural universities to resolve student grievances. The appointment of the students' ombudsman would be made in the next two to three months. Maharashtra would be the first state in the country to have such a Lokpal for universities. The Lokpal will be a person related to the university and someone not below the rank of the retired district judge or a retired vice-chancellor.
41.ISRO launches 'Yuva Vigyani Karyakram' for school children
Indian Space Research Organisation has launched "Yuva VIgyani Karyakram", for the School Children to be studying in the ninth standard. ISRO Scientists will impart basic knowledge on Space Technology, Space Science and Space Applications to the young ones. "Catch them young" residential training programme will be of around two weeks duration during summer holidays It will have a proposal to select 3 students from each State and Union Territory, covering CBSE, ICSE and State syllabus.
42.CISF creates set new Guinness World Record for the longest single line moving bicycle parade
The Central Industrial Security Force (CISF) created a new Guinness World Record for the longest single moving line bicycle parade at the Yamuna Expressway. The 1,327 bicycles parade covered 3.2 km distance non-stop with a uniform distance between bicycles in a single line. Earlier the record was held by Hubballi Bicycle Club, India, with 1,235 bicycles in a single chain.
43.Centre for Disability Sports to be set up at Gwalior
A Centre for Disability Sports will be set up at Gwalior in Madhya Pradesh. The Centre will ensure effective participation of Persons with Disabilities in sports activities and also enable them to compete at national and international levels.The project is expected to be completed by 31st March 2021. It will have an Outdoor Athletic Stadium, Indoor Sports Complex and Aquatic Centre having two Swimming Pools, one covered Pool and an Outdoor Pool.
44.PM dedicates the Joint Venture Indo-Russian Rifles Pvt. Ltd. at Amethi
The Prime Minister, Shri Narendra Mod dedicated the Joint Venture of Indo-Russian Rifles Pvt Ltd in Amethi to the nation. The new joint venture will manufacture world-famous Kalashnikov assault rifles of the newest 200 series. Lakhs of rifles will be made from this facility in Amethi and will strengthen India's security forces.
45.The 7th Regional Comprehensive Economic Partnership (RCEP) Intersessional Ministerial Meeting concluded
The 7th Regional Comprehensive Economic Partnership (RCEP) Intersessional Ministerial Meeting Concludes in Cambodia.The Meeting was chaired by Chutima Bunyapraphasara, Acting Minister of Commerce of Thailand. The RCEP is a proposed free trade agreement between the ten member states of the Association of Southeast Asian Nations and the six Asia-Pacific states. These six Asia-Pacific countries are Australia, China, India, Japan, South Korea and New Zealand.
46.AIIB and India sign a US$ 455 Million loan agreement
The Asian Infrastructure Investment Bank (AIIB) and the Government of India signed a USD 455 million loan to finance the Andhra Pradesh Rural Roads Project. This project will connect some 3,300 habitations with a population of more than 250, and benefit around two Million people. The objective of the Project is to improve road transport connectivity by providing all-weather rural roads in all 13 Districts of the State of Andhra Pradesh. Andhra Pradesh Rural Roads is the Third Project being signed by the AIIB in the State of Andhra Pradesh, the other two being in Power Sector and Water Sector.
47.AYUSH Minister laid the foundation stone for National Institute of Unani Medicine
AYUSH Minister Shripad Yesso Naik laid the foundation stone of National Institute of Unani Medicine, NIUM at Ghaziabad. The 200-bedded hospital will be one of the largest institutes of Unani Medicine in North India. The institute is an extension of the existing NIUM at Bengaluru. NIUM, Ghaziabad will be developed in a 10-acre area, costing about 300 crore rupees. Besides providing healthcare services, it will have facilities for quality research and education at the postgraduate and PhD levels.
48.Government increases MSP for 50 minor forests produces
Union minister Jual Oram announced that tribal forest produce gatherers will get minimum support price for 50 items under a new scheme. Under the "Scheme of Minimum Support Price and Value Addition", the MSP for 50 items will be hiked by 30 to 40 per cent. It will benefit 5.5 crore tribals who depend on forest produce for livelihood. Oram also said the government's flagship Van Dhan scheme for increasing incomes of tribal population is ready to be extended to all tribal districts in phases. The ministry will also set up around 6,000 Van Dan Vikas Kendras, each comprising 300 tribal gatherers, in the country.
49.India suspends Samjhauta Express on its end
The Railways has decided to suspend operations of the Indo-Pak Samjhauta Express on its side due to the drastic decline in occupancy especially after the Pulwama terror attack. The Railway Board has decided to cancel all operations from the train's next scheduled run. Pakistan has already suspended services on its end in the aftermath of the February 14 terror attack on CRPF personnel in Pulwama.
The train service was started on July 22, 1976, under the Shimla Agreement that settled the 1971 war between the two nations. This train comprises six sleeper coaches and an AC 3-tier coach. This is a bi-weekly train runs on Wednesday and Sunday between Delhi and Lahore.
50.RBI, Bank of Japan sign Bilateral Swap Arrangement
Reserve Bank of India and Bank of Japan have signed a Bilateral Swap Arrangement (BSA). It was negotiated between India and Japan during the visit of Prime Minister Narendra Modi to Tokyo in October 2018. The BSA provides for India to access 75 billion US dollars whereas the earlier BSA had provided for 50 billion dollars. The BSA was approved by the Union Cabinet in January 2019.

Leave a Reply
Defence Guru Team feels pleasure to appreciate from you ! Required fields are marked *.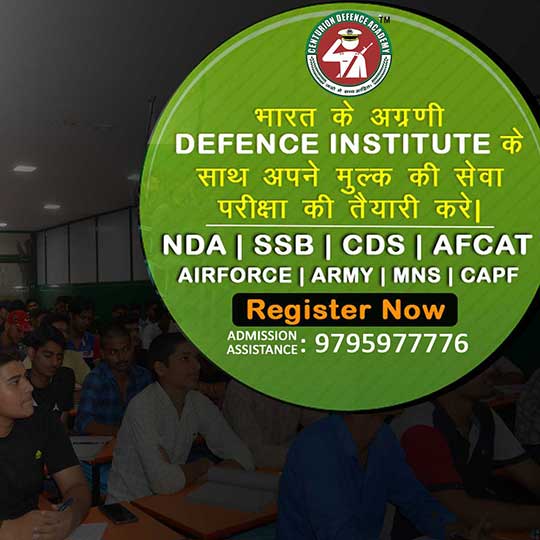 Newsletter Sign Up
Sign up to our newsletter and get exclusive deals you will not find anywhere else straight to your inbox!
-->