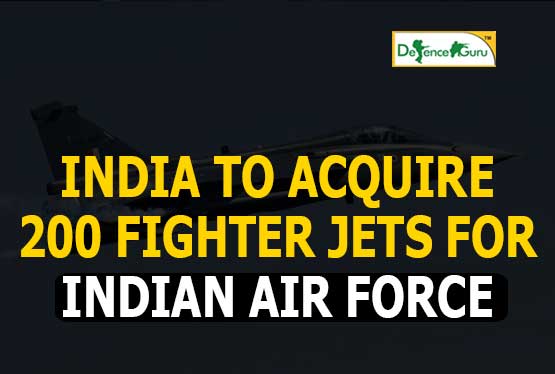 Indian Armed Forces has been on record of upgrading itself in recent years. Be it the Indian Army, Indian Navy or Indian Air Force all the three branches have come on to use of advanced equipments, technology and methodology.
Continuing the same effort Indian Air Force is planning a new addition in its field. As per the most recent news Mr. Ajay Kumar, the Defence secretary said that Indian government is planning to get 200 new fighter jets for the Indian Air Force in order to improve the ongoing depletion of aerial inventories.
While discussing the details of the plan on Sunday, 12th January, 2020 Mr. Ajay Kumar told that the contract for HAL (Hindustan Aeronautics Limited) manufactured 83 LCA(Light Combat Aircraft) Tejas Mark 1 A advanced fighter jets is already in its final jets.
The 83 LCA Mark 1A are advanced fighter jets that are capable to meet urgent needs of India.
When questioned about the exact time of finalization of 83 LCA, Mr. Ajay Kumar assured it will be done as soon as possible.
Mr. Ajay Kumar also told that HAL shall speed up this particular project through production of 8 to 16 LCA Mark 1A jets each year.
Furthermore, Mr. Ajay Kumar said the acquisition of nearly 200 other fighter jets is in its process.
Add to that the application for interest for another 110 aircrafts has been floated based on which the Request for Proposal (RFP) will be floated.
Well the plan seems not only huge but also as a store house of tremendous benefits to the Indian Air Force. Let's wait and hope for its successful implementation.