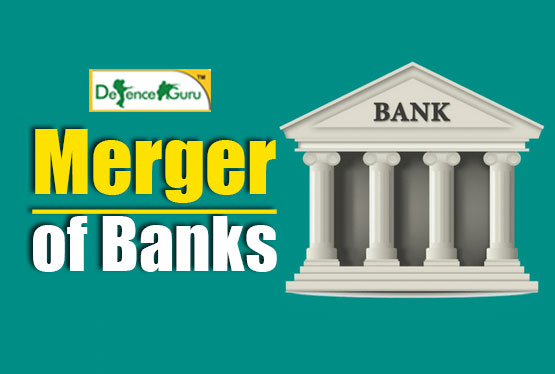 UPSCALING OF INDIAN ECONOMY
"The richer the better"
Gone are the days when our basic necessity was a perfect balance in life, today's reality demands luxury, something extra and extra and extra…
Indian economy falls in the same list. The massive move of merger and acquisition of banks in India this August calls in for some pondering. Although merger, as an economic catalyst, is not anew to India but the recent acquisition is probably the vastest.
So what it speaks?
Indian finance minister, Nirmala Sitharaman made the decision of merger of banks active on 30 August, 2019. As per the announcement 10 public sector banks (PSUs) will be amalgamated into 4 state banks. The list goes something like:
Punjab National Bank will be united to Oriental Bank of Commerce and United Bank of India;
Canara bank will be united to Syndicate bank;
Union Bank of India will be united to Andhra bank and Corporation bank;
Indian bank will be united to Allahabad bank.
The plan is to complete the merger till March, 2020, that is before the current financial year ends.
The aim behind this mega scheme includes the following:
To fulfill Prime Minister, Narendra Modi's dream of turning India into a $5 trillion economy;
In the words of Nirmala Sitharaman this plan will initiate a much required "strong financial system" in India;
Moreover the merger will boost economy and revive its growth;
The banks will get an effective national exposure, reputation and fame;
Add to the above, Deven Chovsky from KV Chovsky Investment Managers critically acclaimed the decision as he said "this well help expand the size of economy."
Time to dig deep into the features of the recent acquisition of Indian banks:
The current user will face certain modifications: issuing of new account number and customer I.Ds; updating of account details and IFSC code; exchange of credit/ debit card by the emerging bank; and shareholders will also have serious impacts.
The Indian economy will change from a 27 public sector system to 12 with the implementation of PSU consolidation
Talking about bank employees, the position of general managers is likely to get escalated and updated. Also, a Chief Risk Officer is expected to be hired.
The merger of PNB with Oriental Bank of Commerce and United Bank is deemed to be the 2nd largest PSB in India.
Quick gains are expected to be welcomed through this effort along with a spate in Current and Savings account (CASA) and lending capacity.
Branch network will expand to another level and access to bank branches would become easier.
The whole blending and mixing seems to create a perfectly nourishing strategy to develop a healthy economy. Highly predictable to be asked in SSB G.D round, the 2019 merger of banks in India is crucial to study.