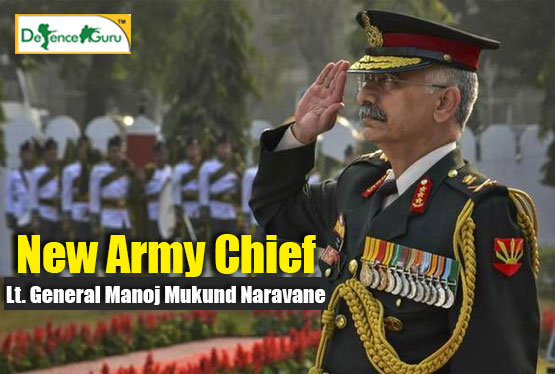 A NEW HIGH
That's the thing about winners, their simplicity speaks it all. Excellence is a conquering virtue possessed only by few and

Lt. General Manoj Mukund Naravane

is amongst those few.
His narrative digs deep in supremacy. Saturday, 31st August, Lt General Manoj succeeded Lt. General D Anbu as the vice chief of Indian Army which is as large as 1.3 million.
Prior to the big promotion he was employed as the head of Eastern Command of the Army covering nearly 4000 km border alongside China.
Venerated with the Sena Medal, Lt Manoj is an acknowledged gemstone of the Indian Army. His list of degrees and service knows no bound as it incorporates: training at NDA and IMA; commission into Sikh Light Infantry Regiment in 1980; commanded a Rashtriya Rifle Batallion followed by an infantry brigade.
The 37 years experience record of Lt. Manoj covers a wide area as he worked in various commands and staff appointments related to counter- insurgency, piece and field. He also served as an essential member of India Peace Keeping Force in Sri Lanka. In 2017, Lt. Manoj was appointed head of Army's Training Command and the very next year, in 2018, he took over the Eastern Command.
Furthermore, Lt. General Manoj has been awarded Param Vishishit Seva Medal.
Certainly he had a challenging and tumultuous life but with strength, determination and endless effort Lt. General Manoj has achieved today what thousands can only dream. So kudos to the hero!