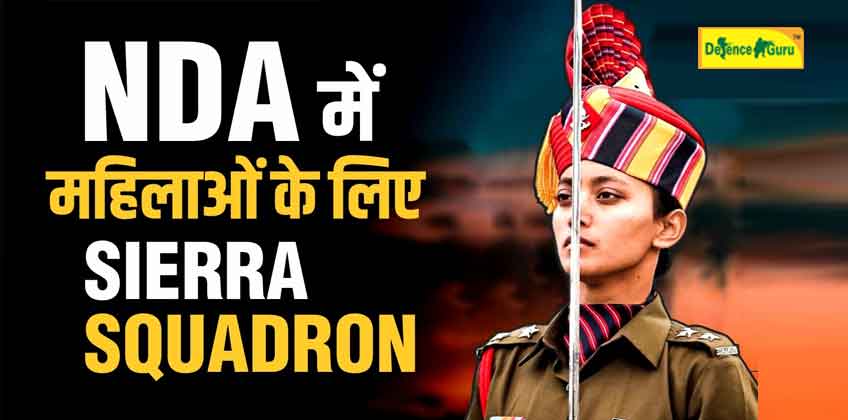 "There are women that live inside of me and they do not breathe into patriarchy. All my women militate. They brave bombs, they belittle kings. They take on the sun, they take after me."
The induction of women cadets into the National Defence Academy comes after the government informed the Supreme Court in September that women can join the armed forces training institute. The government wanted their entry to be delayed by a year but the Apex court turned down their plea and said that this step needed to be taken from this very session. Therefore women were allowed to take the NDA 2 2021 exam and mark yet another step to crushing gender discrimination on a national level.
A total of 19 woman cadets were selected to be trained at National Defence Academy from June the following year. It is estimated that it will take three years for their squadron to be operationalised. This squadron of women cadets was to be named Sierra.At present, a total of eighteen squadrons exist at the National Defence Academy. A separate squadron for females, named "Sierra", was proposed but was soon scrapped. It has now been decided that the females joining the academy will be merged into the existing squadrons. This will ensure better integration and less division amongst the cadets based on gender.The first-ever batch of 19 women cadets will comprise of 10 cadets who will be trained for the Indian Army, six for Indian Air Force and the remaining will be trained for the Indian Navy. During the 3-year training course, there are two terms in a year and in each term, the same number of women cadets will be taken in.Keeping in mind the induction of these cadets, the National Defence Academy has created a separate infrastructure for them like separate enclosures, cabins, and additional washrooms among others. Prefabricated shelters have also been created, wherein all sorts of facilities will be provided. A woman officer and woman doctor will also be deployed there. The physical training and drill masters have been trained at OTA Chennai as per the training standards required for the woman cadets. All in all taking in girls for the NDA proves to be one of the most progressive steps because every human being, irrespective of their gender is capable of following their dreams. We need to understand that we do not need magic to transform our world. We carry all the power we need inside ourselves already. We have the power to imagine better and achieve bigger.