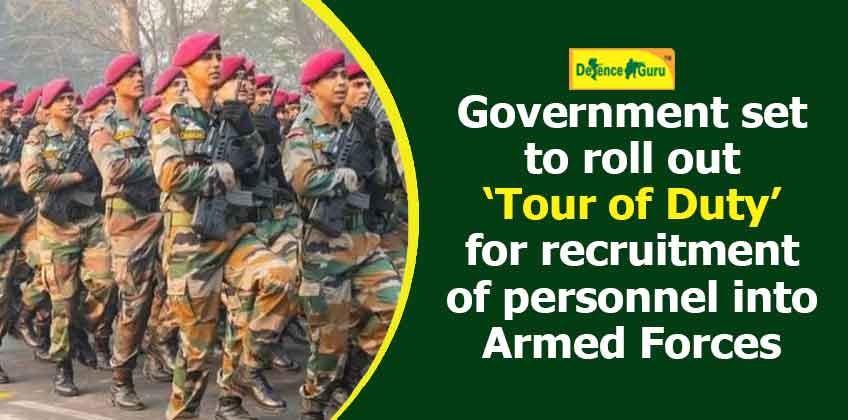 "Citizenship consists in the service of the country"- Jawaharlal Nehru
It is proposed that the youth will be sent on a tour of duty for a period of three years, and they will be eligible for government service. The thought is noble but is fraught with uncertainties. The government of India has proposed a new concept of recruitment for the armed forces calling the youth to come forward as Agniveersto serve the motherland by treading the path of Agnipath.
Indian Defense Forces have been a volunteer force for all ranks. There is no draft, volunteers are put through a selection process and tested for their medical fitness and put through rigorous training of approximately 44 weeks, in which a trainee is put through the basics of military training which encompasses physical training, drill, fieldcraft, weapon training while developing a strong bonding with co-trainees, which last a lifetime. A ship in harbor is safe — but that is not what ships are built for. This is the time to step out of your comfort zone and be a survivor in the storm. Pursuing your passions and being yourself requires a tremendous amount of inner strength, and it's important to constantly recognize and appreciate the confidence that it takes to follow your heart and your dreams! Often following your passion and doing what you feel is right for your life will involve going out on your own, being independent and standing strong in your choices, living a life full of glory and an extra-ordinary career.
When you join the Indian Armed Forces you don't get just an ordinary career. You get an extraordinary life. A life where adventure, honour, glory are a part of the day's work. Where you are one among a million and one in a million. A life where you go on to become the biggest asset of nature. So gear up to change your life forever. Gear up to be part of the Indian Armed forces. The Indian Armed forces is looking for a handful of good youngsters. People with intellect, grit, determination and courage. People with a fire in their belly. So if you have an insatiable desire to go places, do things mere mortals can't even think about, the Indian Armed forces is looking for you. As a Defence Person, you will be here to a glorious heritage, to timeless traditions. Blended perfectly with the latest hi-technology, training techniques and strategic doctrines. You will be part of one of the world's finest armed forces. Trained not just to be an officer but a soldier's soldier. This is one place where professional growth takes place at every step. Nowhere else will you get such phenomenal opportunities to constantly upgrade your skills.
The Army is considering two different models for recruitment in the future-one under which youth can voluntarily serve in the Army for a temporary period of three years, and the other where they are recruited by Central Armed Police Forces (CAPFs), trained and posted in the Army for about seven years, before being transferred back.The first model, of three years' service, is called 'Tour of Duty', while the other is called 'Inverse Induction'.Currently, the only option apart from regular permanent commission into the armed forces is the short service commission, in which officers are recruited for a period of 14 years.Once the Army approves the plan, it will be up to the government to announce and implement it. Defence officials are hopeful that the government will give a go ahead soon as no new recruitment has taken place for two years.There is a vacancy of more than 1 lakh Junior Commissioned Officers of Other Ranks in the Army at the moment, according to data shared by the Defence Ministry with Parliament on March 28. It also noted that while more than 90 recruitment rallies each were held in 2017, 2018 and 2019, only 47 were held in 2020-2021, and just four in 2021-2022, due to the pandemic.
"Indian Army is the destination."-You have much to offer this world. Let go of any fears or worries and decide to make this opportunity the one that will lead you on a path to your highest potential. The reality is that you have nothing to lose, except for the thoughts that chain you down! This is an opportunity for you to experience military life without having to join the armed forces on a long-term basis.
If every youth dreamt that they want to join the army and grew up with that dream in their mind, whether they finally land up or not, half the battle would have been won and the country would be amazing.