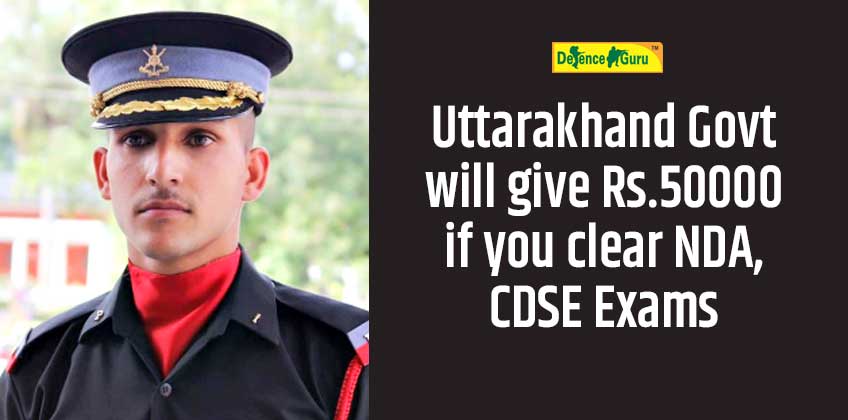 Defence aspirants from Uttarakhand, the UttarakhandGovt has announced assistance to those who clear the UPSC NDA and CDS Exam from the state. As per the latest reports, Uttarakhand state government will give 50,000 rupees to the aspirants from Uttarakhand who clear NDA and CDS Exam. The decision was taken during a Cabinet meeting in Dehradun on Tuesday during which 11 proposals were discussed.
Cabinet minister and government spokesperson SubodhUniyal later told media, "The financial assistance to those passing the preliminary examination will help them in preparation for the mains examination."
"The decision was made after we noticed that very few from Uttarakhand are able to crack the UPSC mains after passing its preliminary examination. This assistance will help them in better preparation," said Uniyal.
He added that ₹50,000 were earlier given those who cleared CDS and NDA SSB Interviews, but now, the amount will be "given after passing the written examination for better preparation for the inter.