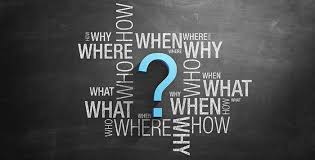 Cross Questions in Interviews
Dear Students, 
Cross questions are quite common in the interviews. The reason of asking such questions should be analysed well then only you can understand them and answer them well. Sometimes, it becomes quite irritating to have such questions, as we don't understand it's objective. I am going to clarify it with the help of an example.
Question 1: What are your hobbies?
Answer: Listening to songs and reading books are my hobbies.
Question 2: Which type of songs do you like to listen?
Answer: I like to listen patriotic songs.
Question 3: Why do you like to listen patriotic songs?
Answer: I like to listen patriotic songs because these songs remind my responsibilities towards my country with new spirit. I remember the journey I have to travel towards my aim when I listen such songs.
Question 4: Who is your favorite singer ?
Answer: Lata Mangeshkar is my favorite singer.
Question 5: Why do you like her songs? Why not the songs of other singers?
Answer: I like her way of singing. She gives the real touch while singing songs. Her songs are really heart touching.
Now we can observe that there is a series of questions on hobbies. Students who do not understand the logic, sometimes they find it quite challenging and boring as well to answers to tackle such questions.
Logic: The logic behind asking such cross questions is to check our common sense. Since these questions are concerned with us so we must know the reasons of our own liking. One side we say that we like something and the other side we say that we do not know reason behind it. Definitely it is going to create an ambiguity. Due to this, our overall impression is going to be lost. If we can't answer such simple questions, how are we supposed to know variuos other things?
How to prepare: To prepare for cross questions, one must practice to face such questions. One should participate in such activities so that it can be exercised well. Assign it to a person and be ready to answer the asked questions with your common sense. Do not get irritated while answering them.