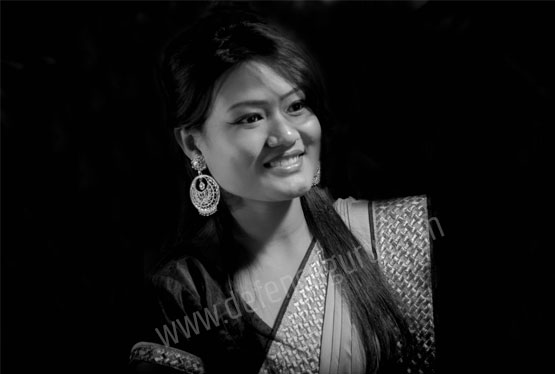 Hello and greetings to my dear friends,
My name is Urmi Kundu hailing from West Bengal and I appeared for MNS 2020 and successfully secured an AIR-9 in the MNS 2020 Batch. I cannot express in words the amount of happiness and confidence that has let me secure my ambition and my goal that would have been a farfetched dream if it had not been Team Centurion's dedication and persistent efforts with an individual guidance that led me to this victorious path and made me a proud child of their proud parents.
MNS Written Exam Preparation Journey
Well I was an online student of the Centurion and heard about the Scholarship program of the SRNTH organized by Centurion Defence Academy and was really keen and eager on getting into the TOP 10 Rank of this exam and this drive really motivated me and ignited the fire within me to push my limits and get out of my comfort zone. This exam consisted of 150 questions with 150 marks and undoubtedly this scholarship proved out to be very helpful to me as this not only motivated me but also effectively prepped me up with an overview of how would the actual pattern of the exam would be and how to strategize within the required time period.
Definitely giving this exam and the regular screening and weekly mock tests organized by Team Centurion made me exam ready and gave me an idea of the previous examination pattern, recent exam pattern, its changes and how to prep up for the interviews, how to assess my strong and weak areas and how to overcome the same. I would like to stress on the fact that the recent exam pattern was definitely a tad bit different from the previous ones as the current affairs and G.K portion was quite meticulous and as it is G.K and current affairs was my weak area and was somewhere that I was lacking so giving the regular mock tests and the regularity of the exams definitely was my sole strategy for acing out in my G.K. The Science and English portion was quite easy and since this is my plus area so I did not render any difficulty in the same.
Following the efficient and able guidance of the dedicated and elite panel of Team Centurion and keeping the prep pointers in mind, the rigorous screening, weekly tests, mock tests, solving of previous year papers, study material, guides, notes, literatures, blogs, articles, posts, E-learning material, online lectures, etc. I was able to clear out my Written exams and accordingly the results were out and Interview dates were accordingly aligned .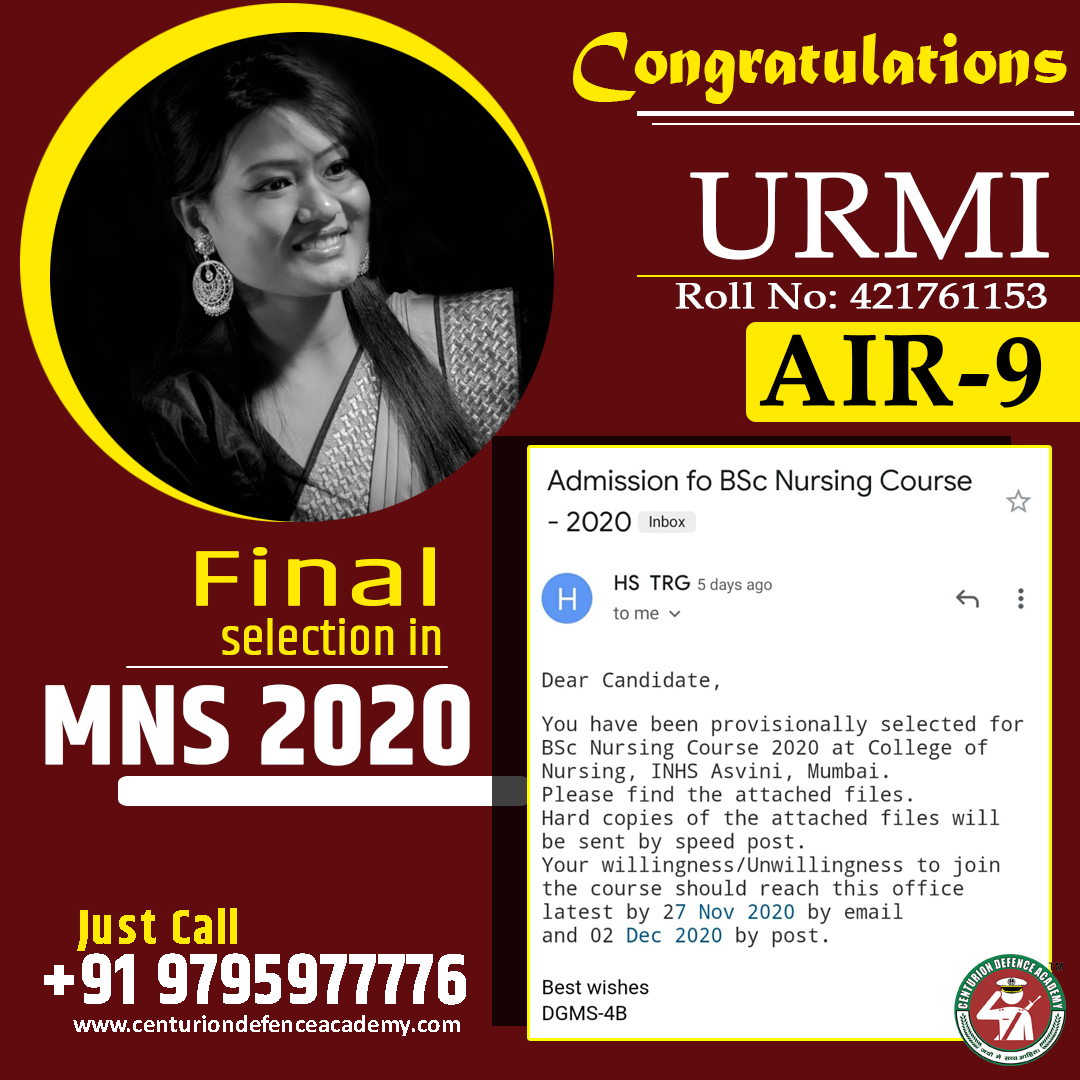 MNS Interview Preparation Journey
I was assisted and guided by Founder Director Sir ShishirDixit who really helped me prepare for the Interview . I was even guided by mentors od centurion when I was travelling to interview destination as I had vey less time for . I am really grateful to Team Centurion for their consistent dedication and hard work with such personal and individual guidance that any aspirant can really get from anywhere and I faced no difficulty because of the able guidance that I got from each of the counselors. All the document related queries were sorted and briefed out by Mentors as this is a very problematic area and students really find it very hard to ascertain the same, also I was given tips on how to improve my nervousness while answering questions in my Interviews.
A big round of applause definitely is the Centurion Defence App that was really student friendly and is definitely a boon for students especially the online students as we were never felt behind or left out though we were not very much present in the classroom physically but through this student App I was able to attend all the live sessions/ lectures of the classes and even the ones that I missed there was an option to view them in the recorded sessions so that the students are always updated and on track. This App has the provision of weekly mock tests/revision sets, previous year question papers updated with all the required solutions, E-books were as well provided along with notes with an ease of video access and this App is updated so as to keep track with all the ongoing recent examination pattern and trends. One very good feature of this App is that the students can rewind at any point of time and check for how and what they had answered in their tests, what are the answers, what were the answers they gave and what and where they went wrong at any point of time whenever they want. So all in all this is a very handy tool for preparation of students and a very good purpose it serves for all the online applicants especially in this E- interface world where possibilities are endless.
Last but not the least my success would be incomplete without mentioning my gratitude and gratefulness to Team Centurion who provided wings to my dreams and made me fulfill my long term dream of being a Defence Officer. All the Team Panel of elite counselors, guidance by the teachers has made this victory possible and no doubt this institute has no parallel and stands as such a big name in the Defence Educational arena.