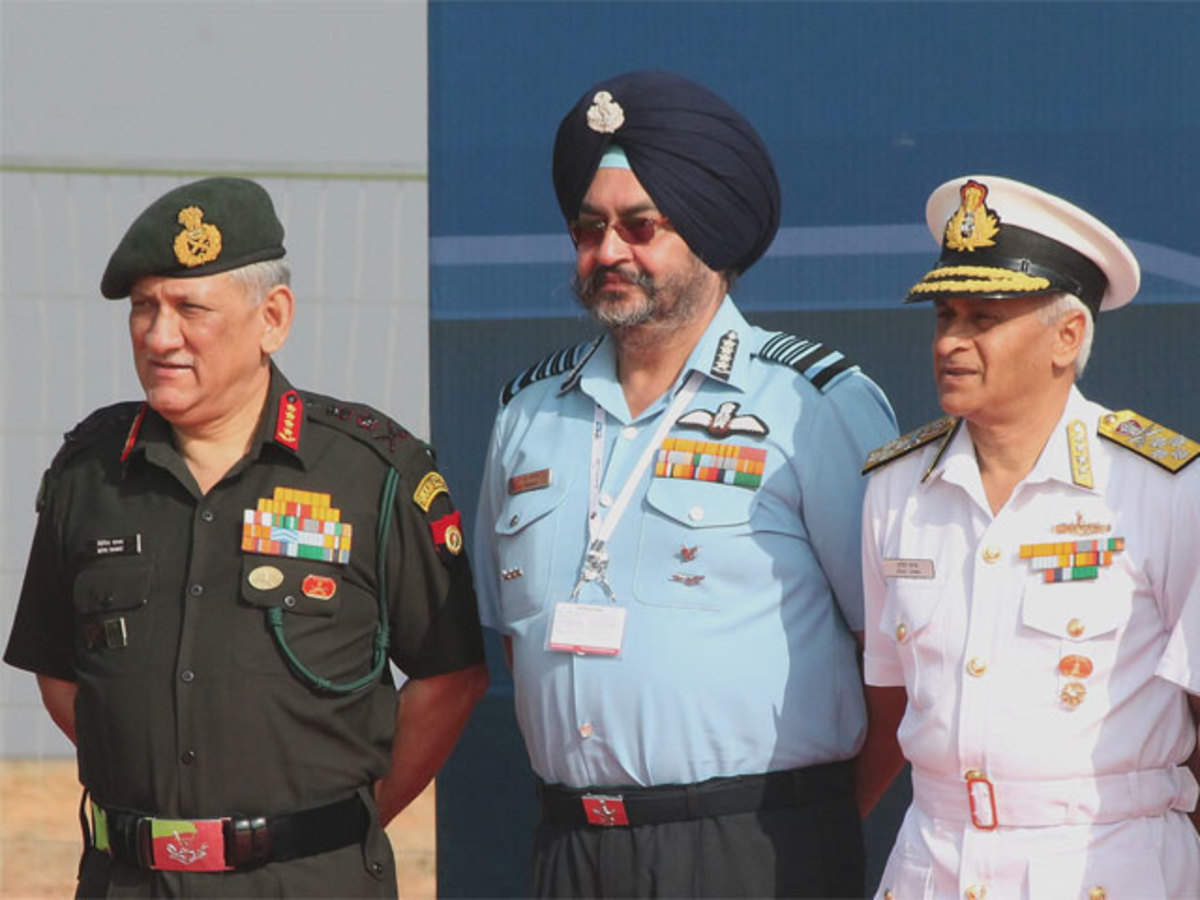 Theaterisation of Indian Armed Forces - Unification of Wings
The Indian Armed Forces, which are the world's second-largest military force, have undergone significant institutional and operational changes in recent years. The Indian Armed Forces are made up of three professional military branches: the Indian Army, Indian Navy, and Indian Air Force, all of which are administered by the Ministry of Defence, Government of India. The theaterisation of the Indian Armed Forces is a considerable shift from the current structure, and it strives to consolidate the strengths of the three services, the Indian Army, the Indian Navy, and the Indian Air Force, in order to enhance the use of military capabilities in future wars and operations. Let us explore more about the theaterisation process of the Indian Armed Forces.
Key Points:
India has initiated the process of integrating its forces, which will lead to the formation of multiple unified commands over the next few years to combat future battles.

General Bipin Rawat, India's first Chief of Defence Staff (CDS), had been tasked with spearheading the theaterisation program to integrate the three services in a three-year time frame, most likely by January 2023.

The appointment of a Chief of Defence Staff (CDS) in January 2020 was seen as a major breakthrough for the joint warfare and theaterisation process of the Indian Armed Forces.

After the creation of the Integrated Theatre Commands of the Indian Armed Forces, jointness and synergy would be attained through tri-service formations.
Major Objectives of Theaterisation of the Armed Forces:
Integrated Theatre Commands of the Indian Armed Forces are various levels of integration and cross-service collaboration between the military wings of the Indian Armed Forces.

The present 17 separate commands of the three services will be consolidated into four or five combined commands that will focus on particular borders and responsibilities as part of the theaterisation process.

The theatre command is used by most major countries, including those of the United States, China, the United Kingdom, Russia, and France. India is likewise concentrating on the same concept, with the intention of better coordination and responsiveness through seamless connectivity of the land, sea, and aircraft carriers.
According to the current theaterisation model under consideration, at least six additional integrated commands will be constituted. The formation of Air Defence Command and Maritime Theatre Command is the beginning stage. In addition, three further integrated commands are intended to safeguard India's western, northern, and eastern borders.


Maritime Theatre Command: The Army and Air Force will be part of this force, which will be tasked with safeguarding India from maritime attacks. It will be based in Karwar, Karnataka, and will be commanded by a top three-star officer of the Indian Navy.

Air Defence Command: This will be in charge of the air defence resources of the three services and will be assigned to protect military resources against aerial attacks.