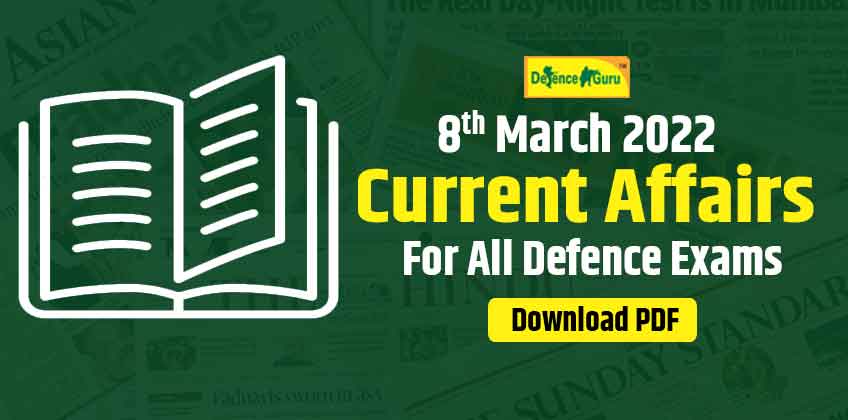 Daily Current Affairs Questions and Answers MCQ - 8th March 2022
Gaining a thorough understanding of daily current affairs is significant since it allows you to consciously develop your knowledge horizon. Candidates preparing for competitive exams must have a comprehensive and detailed understanding of current events on a daily basis. Defence exams such as the NDA, CDS, AFCAT, MNS, and others include a number of questions concerning current events, covering key national and international happenings. Candidates who have a deep understanding of current affairs at the national and international levels in various spheres such as politics, defence, world relations, and other current issues of global importance can improve their knowledge and score well not only in written exams but also in major interviews such as the SSB. Keep an eye on our website for the most up-to-date information on daily current affairs so you can keep up with what's happening around the world.
The 8 March 2022 Current Affairs questions and answers MCQ section covers major topics such as learning about the Defence, Indian Economy, International Relations and other issues of global importance. Stay connected to get the latest updates on daily current affairs questions and answers.