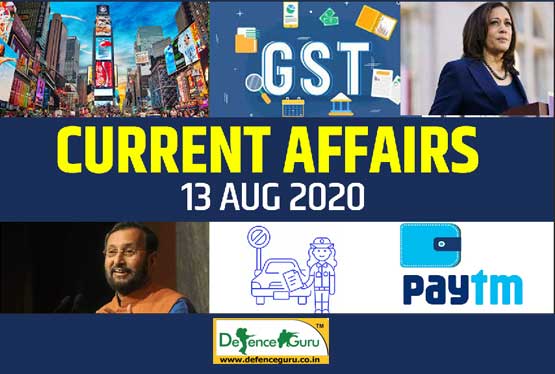 Empire State Building to light up; Indian flag to be hoisted at Times Square for the first time in history on Aug 15
In an official statement, the Federation of Indian Associations (FIA) of the tri-state regions of New York, New Jersey and Connecticut said, "It will be the first time ever that India's tricolour will be unfurled at the iconic venue in all its glory."

The Guest of Honour at the event will be Consul General of India in New York, RandhirJaiswal. The FIA further informed that apart from the flag-hoisting ceremony at the Times Square, the Empire State Building will also be illuminated in the colours of the Indian flag—saffron, white and green.
The lighting ceremony of the famous Empire State Building will take place on August 14, a day before the actual event. Informing more about the ceremony, the FIA said, "The Times Square flag hoisting ceremony is a testament to the Indian-American community's growing patriotism and is a fitting tribute to the FIA which is celebrating its golden jubilee year."

The FIA that was established in the year 1970, is one of the largest Indian organisations in the USA. In July, Ramesh Patel, the community leader, lost his life to the deadly Coronavirus and was succeeded by AnkurVaidya.
PM Modi to launch platform for Transparent Taxation 'Honoring the Honest' through video conferencing today
Prime Minister NarendraModi will launch the platform for Transparent Taxation - Honoring the Honest through video conferencing today. This platform will further carry forward the journey of direct tax reforms. The Central Board of Direct Taxes, CBDT has carried out several major tax reforms in direct taxes in recent years.

Last year, the Corporate Tax rates were reduced from 30 per cent to 22 per cent and for new manufacturing units the rates were reduced to 15 per cent. Dividend distribution Tax was also abolished. Our Correspondent reports that the event will be witnessed by various Chambers of Commerce, Trade Associations, Chartered Accountants' associations and also eminent taxpayers, apart from the officers and officials of Income Tax Department. Finance Minister NirmalaSitharaman and Minister of State for Finance Anurag Singh Thakur will be present on the occasion.
SOME CURRENT AFFAIRS AND STATIC GK QUESTIONS.
1.Which nation has ended loan and oil supply to Pakistan?
a)China
b)Russia
c)Saudi Arabia
d)UAE
1.(c) Saudi Arabia
Saudi Arabia has ended its loan and oil supply to Pakistan, ending the decades-long friendship between the two countries. Pakistan has also been asked to pay back USD 1 billion to Saudi Arabia, which was given as a part of a $6.2 billion package announced by Saudi Arabia in November 2018.
2.Who has been selected as Joe Biden's vice-presidential running mate for US Elections 2020?
a)Nikki Haley
b)Nancy Pelosi
c)Kamala Harris
d)Michele Obama
2.(c)Kamala Harris
Democratic presidential candidate Joe Biden chose California Senator Kamala Harris as his vice-presidential running mate for the 2020 US Elections on August 11, 2020. This makes Harris the first black and Asian American woman to compete on a major party's presidential ticket in the United States.
3.MSME Minister NitinGadkari recently unveiled a microwave device that can disintegrate coronavirus. What is it called?
a)Saksham
b)Kaali
c)Satya
d)Atulya
3.(d) Atulya
The Union Minister for Road Transport and Highways and Micro, Small and Medium Enterprises NitinGadkari has unveiled a microwave device called ' Atulya', which can disinfect any premises in just 30 seconds.The device can be used to disinfect any premises up to five metres area including home and office furniture, beds and boxes.
4.Which nation has sent AI-based high-end equipment to combat COVID-19 to India's AIIMS?
a)US
b)Russia
c)Italy
d)Israel
4.(d) Israel
Israeli Ambassador to India Dr. Ron Malka formally handed over AI-based high-end equipment and technology solutions to AIIMS Director Dr.RandeepGuleria on August 11, 2020. The high-end equipment includes a 12-hour disinfection product called CPD, a non-invasive remote patient monitoring system and AI-based software for Ultrasound use.
5.How many women police officers were awarded the medals of excellence in investigation in 2020?
a)15
b)21
c)9
d)27
5.(b) 21
The Union Home Minister's Medals for Excellence in Investigation for 2020 have been awarded to 121 Police personnel. The award-winning personnel also include twenty-one women police officers. The medal was set up in 2018 with the aim to encourage high standards of crime investigation and to recognize the excellence of investigating officers.
6.What is the name of Russia's first COVID-19 vaccine?
a)Sputnik V
b)Koronas
c)Cosmos
d)Meridian
6.(a) Sputnik V
Russia has decided to name its first COVID-19 vaccine as 'Sputnik V' after the world's first satellite. President Vladimir Putin announced the approval of the vaccine candidate less than two months of human testing amid skepticism from scientists.
7.When was International Youth Day observed?
a)August 12th
b)August 11th
c)August 10th
d)August 9th
7.(a) August 12th
International Youth Day was observed on August 12, 2020. The day aims to celebrate young peoples' voices, actions and initiatives, as well as their meaningful, universal and equitable engagement. The day's theme this year is Youth Engagement for Global Action.
8.Noted yesteryear lyricist P K Muthusami passed away on August 12, 2020 at the age of 99. He was known for writing lyrics in which language?
a)Telugu
b)Tamil
c)Malayalam
d)Kannada
8.(b) Tamil
Noted yesteryear Tamil film lyricist P K Muthusami passed away on August 12, 2020 at his residence in R Pudupatti village in Namakkal, near Trichy in Tamil Nadu. He was to complete his 100th birthday this year.