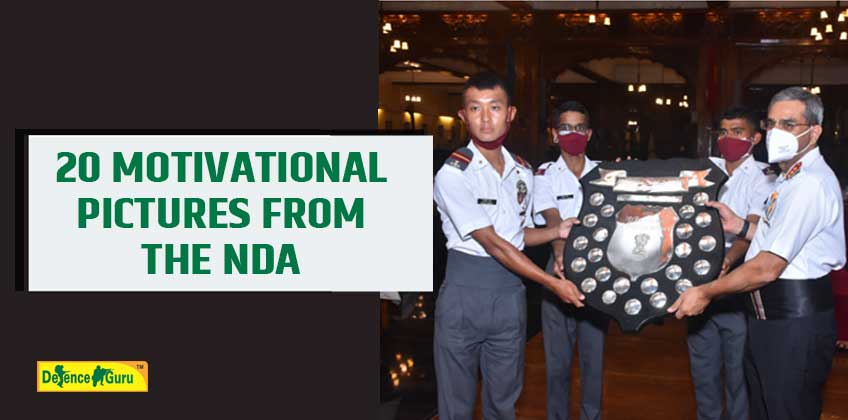 20 Motivational Pictures From The NDA (National Defence Academy)
National Defence Academy (NDA) is an Iconic Institution and a global brand of excellence in the sphere of military education. Over the years, it has emerged as a unique military academy, attracting the best of youth from our nation and friendly foreign countries and transforming them into gentlemen officers. During the last seven decades of its glorious existence, National Defence Academy has grown both in grace and grandeur and from its portals have emerged 'The Leaders of the men', who have demonstrated the essence of inter-services camaraderie and joint manship, thereby vindicating the faith and vision of its founding fathers. The alumni have proved to be great mountaineers, cosmonauts, sportsmen, researchers, creative writers, artists, and more recently, Olympic champions. Their achievements are all-pervading and showcased in every echelon of our Armed Forces and also in civil society. The 'cradle' has indeed rocked the nascent youth and groomed them properly as 'leaders' who have lived up to its ethos: SevaParmo Dharma!
Here are a few pictures from The NDA . Enjoy seeing them & stay motivated for your dream goal!