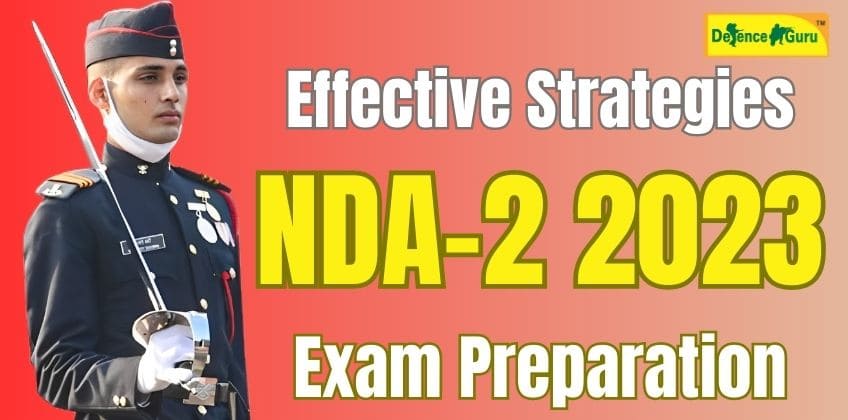 Preparing for the NDA (National Defence Academy) exam can be a challenging task. It requires dedication, hard work, and effective strategies to succeed. In this article, we will explore various strategies and techniques that can help you excel in your NDA exam preparation. Whether you are a first-time candidate or looking to improve your performance, these tips will guide you toward success.
To begin your NDA exam preparation, it is important to set clear and achievable goals. Define what you want to accomplish and break it down into smaller milestones. This will help you stay focused and motivated throughout your preparation journey. Set specific targets for each subject, allocate time for revision, and track your progress regularly.
Understanding the Exam Pattern
Familiarizing yourself with the NDA exam pattern is crucial. The exam consists of two papers: Mathematics and General Ability Test (GAT). The Mathematics paper assesses your numerical and analytical skills, while the GAT paper evaluates your English, General Knowledge, and Physics, Chemistry, Biology, History, Geography, and Current Affairs knowledge.
Creating a Study Schedule
A well-structured study schedule is essential for effective NDA exam preparation. Design a timetable that allows you to allocate sufficient time to each subject. Prioritize challenging topics and allocate more time to them. Be realistic with your schedule and make sure to include breaks for relaxation and rejuvenation. Consistency is key, so stick to your study plan diligently.
Comprehensive Study Material
Choose the right study material that covers the entire NDA syllabus comprehensively. Look for reputable publishers or coaching institutes that provide reliable and up-to-date content. Ensure that the study material is tailored specifically for the NDA exam and includes practice questions and previous year's papers for better preparation.
Mock Tests and Practice Papers
Practicing with mock tests and previous year question papers is an excellent way to assess your knowledge and improve your exam-taking skills. It helps you understand the exam pattern, manage time effectively, and identify your strengths and weaknesses. Analyze your performance in each test and work on improving areas where you face difficulties.
Effective Time Management
Time management is crucial during the NDA exam as it has a limited duration. Develop a time management strategy while practicing mock tests and solving questions within the specified time limit. This will help you become comfortable with the exam's time constraints and ensure you can complete the paper on time.
Consistent revision is essential to retain information and reinforce concepts. Allocate dedicated time for revision in your study schedule. Review important topics, formulas, and key points regularly. Create concise notes that summarize the crucial aspects of each subject. Revise these notes frequently to enhance your memory retention.
Seeking Guidance and Coaching
If you find certain subjects challenging or need additional assistance, consider seeking guidance from experienced mentors or joining a coaching institute. Expert guidance can provide valuable insights, clarify doubts, and help you develop a deeper understanding of complex topics. Additionally, coaching institutes often conduct mock tests and provide study materials, further enhancing your preparation.
Physical Fitness and Mental Well-being
The NDA not only evaluates your intellectual capabilities but also your physical fitness. Engage in regular physical exercise to improve your stamina, strength, and overall fitness. Maintain a balanced diet and ensure an adequate sleep schedule to keep your mind and body in optimal condition. Practice stress-relieving activities such as meditation or yoga to enhance your mental well-being.
Stay Updated with Current Affairs
Current affairs play a significant role in the NDA exam. Stay updated with national and international news, current events, and important developments. Read newspapers, magazines, and online news portals regularly to enhance your general knowledge.
Read More:
NDA-2 2023 - Subject Wise Weightage, Exam Pattern & Syllabus
NDA-2 2023 Exam Syllabus and Exam Pattern