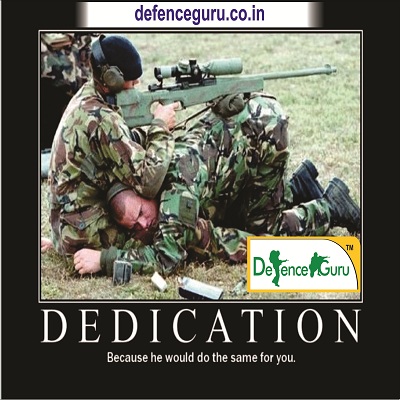 Learning words lead you to success for all types of competitive exams. Vocabulary has a major section in all exams. Here, you can solve questions only if you know the meaning of the word. In other sections of the exams, spotting errors, sentence improvement, rapid filling, comprehension etc, you may use your common sense, presence of mind but in vocabulary section, you have only option to answer if you are familiar with the word.
Ways to ask vocabulary:
Parts of vocabulary
There are mainly two parts of vocabulary. � Conversational � Competitive
Methodology
Synonyms (Similar Words)
Antonyms (Opposite Words)
One word substitution
Homophones
Idioms and Phrases
Conversational Vocabulary can be prepared easily with a smart trick. That smart trick is THINIKING IN ENGLISH. I mean to say we don't have enough time to give for this vocabulary. But somehow it is the part of overall vocabulary. So we will not be able to afford its ignorance. We should accept a challenge that whatever comes in our mind, we should think its English.
If you go to market, there you find many things and you do not know the meaning of those words in English. We do not have much time to give for its learning. At grown up level we can learn vocabulary chapter wise like learning the names of fruits, vegetables, animals, birds etc. Even if we learn them from books, there is no surety to retain those words in our mind. So the best idea is to feel the need of those words in our English communication and knowing their meaning. Lets have some examples.
Hindi: MAI BAZAR SE KATHAL LAYA. English: I brought KATHAL (Jackfruit) from market. Now here we have stopped at the word KATHAL while making its English. As soon as this word is highlighted in our communication, we have a great curiosity to know its meaning. Once we come to know the meaning this word, we are not supposed to forget it lifetime. The reason behind this concept this is we have not mugged it up in compulsion. In fact we have learnt this word with curiosity and with interest.
This is called the passion of learning words. Keep communicating in English and keep thinking in English, we will have various unknown words from our day to day conversation itself. When we get to know a word with curiosity, there is no chance to forget it.
Once we get to know a new word, we should use it in our communication. The more we use this word, the better retention power we get. In fact, the more this word will become familiar. We should find out chances to use that word in our day to day communication. Example: Hindi: MERA BHAI SANKI HAI. English: My brother is Eccentric. More words: capricious, moody, psycho, One query and we got so many words to know with our curiosity. This improvement in vocabulary with curiosity is not possible with any of the class or dictionary. Now, we should use this word more and more in our communication. We should frame as many sentences as we can.
I am eccentric.
He is eccentric.
She is eccentric.
They are eccentric.
We are eccentric. I
hate eccentric people.
Eccentric people are dangerous.
In my friend circle, many friends are eccentric.
Eccentric people get angry soon.
I always keep a distance with eccentric people.
Eccentric Eccentric Eccentric Eccentric
Fact: No word is tough or easy. If we know it is easy for us. If we don't know, it is tough for us. So in order to make our vocabulary strong, we should bring more and more words in our familiarity. Let's use unknown as many times in our communication that they become common and familiar.
Many students mug up words, without knowing its use. Sometimes, words are asked in the form of usage not only the choices of words. When the word is asked in the form of usage, only that person can know its meaning who has actually learnt its usage. Apart from this, he will also not be aware with the grammatical aspects of that word. Because a word has several forms in grammar. One can know those forms only if he has understood its use.
Eccentric: Adjective (Quality) Example: he is eccentric.
Eccentricity: Noun (Name of a quality) Example: due to his eccentricity, he took a wrong decision.
Eccentrically: Adverb (Quality of a verb) Example: if you work eccentrically, your work will not have importance. So if we had only learnt the meaning of eccentric, we would have missed these grammatical aspects. We should have not gone to the depth of this word.
Gist: Let's think in English and lets find out such words which we don't know and let's start our search/quest for those words. Along with this, I have also tried to give you a list of common words.
Hindi word Meaning
KOI KASAR NA CHHODNA - Leave no stone unturned.
BADTAMEEZ - Churlish, Cloddish, Ill- Mannered, Immodest,
TOWEL FAILA DO - Wring out towel
NICHODNA - Squeeze
CHEEKNA - Sneeze
ANGDAI LENA -Stretch out
JAMWHAI LENA -Yawn
KHASNA -Cough
PARAKHNA- To evaluate, To Observe
Name of vegetable
TAROI - Luffa
DHANIYA - Coriander
GHUIYA -Collocatia
CHEELNA -Peel
LAUNG -Cloves
GANJA -Bald
ELAICHI -Cardamom
KAKDI-
KHEERA -Cucumber
KADDU -Pumpkin
SUPADI -Beetle Nut
KARELA -Bitter Gourd
The above table shows that this analysis is n-list. It will be continued depending on our approach. We shall keep finding such words in our surroundings that we do not know. This list will keep on increasing.