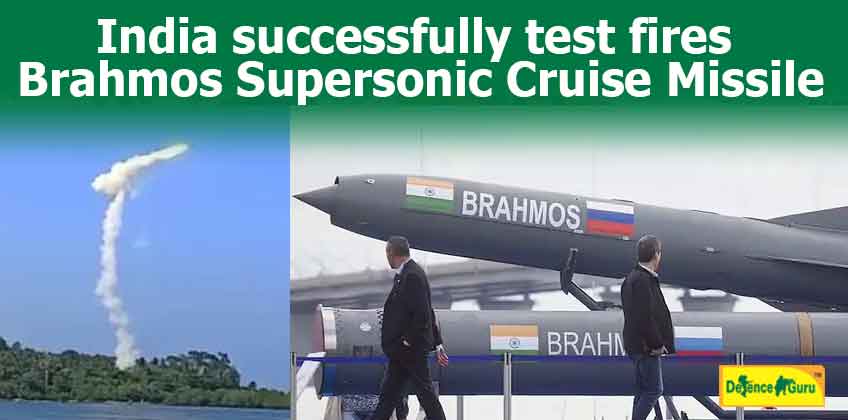 India successfully tests extended range version of BrahMos cruise missile from Andaman and Nicobar Islands
India successfully tested a BrahMos supersonic cruise missile in Andaman and Nicobar Island on wednesday 23 march 2022.
The defence official felt proud that the extended range missile hit its target with pinpoint accuracy.
The air chief Marshal was reviewing the operational preparedness of forces in the Andaman and Nicobar islands
The BrahMos missile was recently in the spotlight after one of them misfired due to a technical problem from an Indian Air Force unit during a command Air Staff inspection (CASI) there.
The missile landed in Pakistan territory, causing very little damage to property and aquipment and no harm to people. After this incident India expresses deep regret for the incident.
Let's know little about BrahMos Missile
The BrahMos is a medium-range supersonic missile that can be launched from Submarine, surface warship, Aircraft, or Land.
It is notably one of the fastest supersonic cruise missiles in the world
It is joint-venture between the Russian Federation and Indian (DRDO)
Who together have formed BrahMos Aerospace.
The name BrahMos is formed from the names of two rivers the Brahmaputra of India and the Moskva of Russia.
Technical details of BrahMos
Brahmos is a medium range 2 stage missile
Stage 1: solid propellant booster engine
It separated after its reaches MACH -1 or supersonic speed
Stage 2: Liquid Ramjet Engine
Takes the missile close to MACH 3 in cruise phase
Special features of BrahMos
Stealth Technology

One of the heaviest missiles, weighing up to 2.5 tonnes

Constant supersonic speed

Advanced guidance system

BrahMos can be launched from land, air or water

High target accuray

It can also be launched from submarine
If you want to get more information on trending topics or to increase your general knowledge subscribe Now.
Check Now: Top 5 SSB Coaching in India