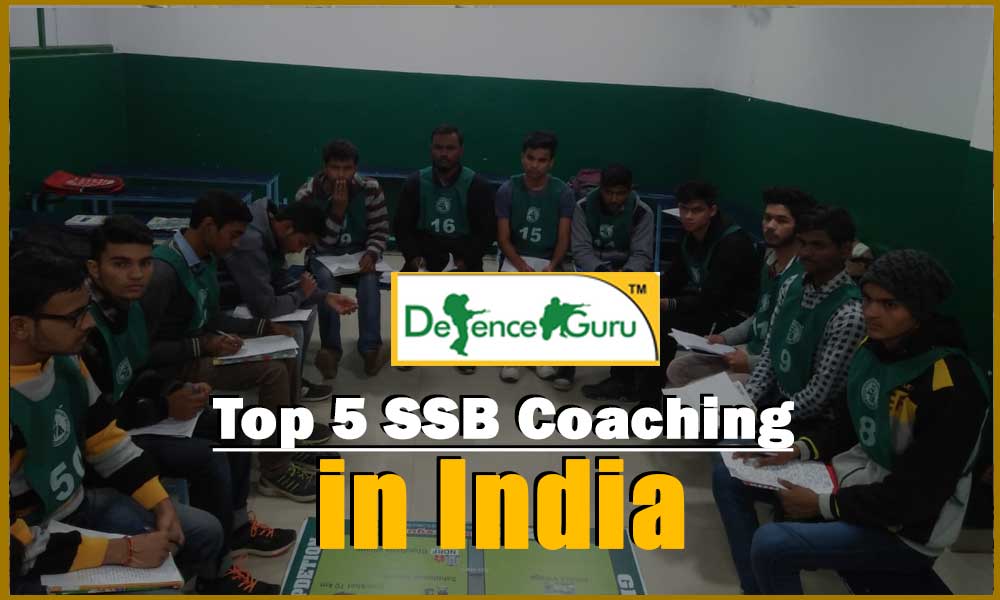 HOW TO APPEAR IN SSB INTERVIEWS
There are two ways of undergoing SSB interviews. First method is through applying and qualifying in the following entrance examinations.
- National Defence Academy & Naval Academy examination (NDA & NA Exam)
- Combined Defence Services Examination (CDSE)
- Air Force Common Admission Test (AFCAT)
Second method is to apply various Army, Air Force and Navy courses and get SSB interview call letter.
For the following courses, direct SSB call letters are issued after short listing the candidates according to the academic marks.
- Technical Graduate Course (TGC)
- Tech Entry Scheme (TES)
- Joint Advocate General (JAG)
- Technical Short Service Commission courses SSC Tech
- Non Technical Short Service Commission Courses SSC Non Tech
- NCC Special Entry Scheme
- University Entry Scheme (UES)
- IAF's Meteorology Branch Course
- Navy's Executive and Technical Branch entry
- Navy's Pilot/Observer entry
- Navy's Education Branch entry
So here we have seen the complete information about how to get SSB call letter and ways of becoming officer in Indian Armed Forces.
TESTS CONDUCTED AS PART OF SSB INTERVIEWS
There are numerous tests conducted during five day SSB interviews. All these SSB tests can be classified as either psychological tests or as GTO tests.
PSYCHOLOGICAL TESTS OF SSB INTERVIEWS
Trained SSB psychologist officers will organize the psychology tests of SSB and assess candidates according to their best judgement. Following are the various psychology tests conducted in SSB interviews.
- Intelligence or OIR Test
- Picture Perception & Description Test (PPDT)
- Personal Information Questionnaire (PIQ)
- Thematic Apperception Test (TAT)
- Word Association Test (WAT)
- Situation Reaction Test (SRT)
- Self Description Test (SD)
- Personal Interview (PI)
- Pilot Battery Aptitude Test (PABT)
- Conference
GROUP TESTING OFFICER (GTO) TESTS OF SSB INTERVIEWS
Group Testing Officer or GTO is responsible to conduct all GTO tests which are of outdoor and indoor nature. Following tests of SSB interviews fall under GTO tests.
- Group Discussion (GD)
- Military Planning Exercise (MPE)
- Lecturrettes
- Progressive Group Task (PGT)
- Inter group Obstacle Race or Snake Race
- Half Group Task (HGT)
- Command Task
- Individual Obstacles
- Full/Final Group Task (FGT)
Best SSB Coaching in India
Want to crack SSB interview and looking for five day SSB interview procedure? Want to know about psychology and GTO tests of SSB interviews? Check out cool and best SSB coaching institutes. Your search for best SSB Coaching to crack SSB interviews ends here. In this Post Defence Guru share list of 5 Best SSB interview Coaching In India.
Join Top 5 SSB Coaching in India for Cracking SSB Interview
The interview conducted by the Services Selection Board (SSB) is a personality and character evaluation as well as an intelligence test. Therefore, it is important to understand that a decent personality does not spring up overnight, but rather it requires proper guidance under the supervision of a professional mentor. As a result, the SSB coaching institute can be extremely helpful in your preparation. Coaching institutes provide professional assistance and guidance for SSB interviews as well as a variety of options for joining the Indian Armed Forces. Candidates seeking the top 5 SSB coaching in India can review the list below.
1- Centurion Defence Academy (Lucknow & Dehradun)
Centurion Defence Academy, with centers in Lucknow and Dehradun, is a well-known defence coaching institute that prepares students for SSB interviews. While it is obvious that simply passing the officer cadre written exam will not result in any positive outcome unless you receive a recommendation from SSB, it is critical to seek expert advice. Centurion Defence Academy is well-known for its high-quality training, individual guidance, and high SSB interview selection rate.
The Academy has a center in Dehradun in addition to its two branches in Lucknow's Alambagh and Indira Nagar. With its motto of individual guidance and personalized training, Centurion Defence Academy provides you with the quality infrastructure required for a productive and enjoyable learning experience.

Centurion Defence Academy is the most prestigious coaching institute for SSB Interview, with experienced faculty members and ex-military personnel as mentors.

For successful results in the SSB Interview, Centurion Defence Academy offers SSB Interview training and guidance plans that include Personality Development, Leadership Traits, OIR, PP&DT, Group Discussion, Physical Robustness & Mental Alertness and GTO.
We'll go over why joining Centurion Defence Academy can help SSB aspirants increase their chances of recommendation, as well as the other services offered by the academy.
With India's elite SSB Panel, which includes eminent defence professionals, ex-SSB Board members, and Indian Armed Forces veterans, Centurion Defence Academy offers both online and offline exam preparation.

It has two locations in Lucknow as well as a center in Dehradun, including India's largest GTO training facility, which prepares SSB candidates for group hurdles and other SSB Interview activities.

The Academy also offers a 21-day and 45-day SSB Interview training and guidance plan which includes Personality Development, Physical Robustness & Mental Alertness, GTO, OIR, and Group Discussion for successful results in the SSB Interview.

The Academy provides educational facilities, professional SSB interview guidance, hostel and mess facilities, sports facilities, physical fitness training, and extra-curricular activities to SSB applicants.
Benefits of Joining Centurion Defence Academy
In a constantly competitive environment, attending a coaching institute can help you increase your productivity and speed up your SSB preparation. Centurion Defence Academy, the best SSB coaching, offers students a comprehensive training programme that is overseen and mentored by experienced professionals. The following are the most significant benefits of enrolling in the Centurion Defence Academy:
Providing conceptual-based learning to ensure that the complete curriculum is covered with ample time for essential concepts to be reviewed.

Candidates can use model test papers, mock tests, and test series to get a feel for the real exam while retaining accuracy and time management.

Under the guidance of the SSB Panel, which is made up of ex-Indian Armed Forces officers with years of experience and competency, comprehensive SSB Interview preparation can help potential candidates achieve their best outcomes.

A well-equipped library and state-of-the-art infrastructure with all necessary amenities create an environment that promotes a positive and enjoyable learning experience.

Content and study materials that have been thoroughly researched and are based on the latest syllabus and exam pattern, as determined by the R&D department.
Training Facility at India's Largest GTO Ground
Centurion Defence Academy's full-length SSB GTO ground covers 165+ obstacles, enabling candidates to experience the SSB Group Obstacles under the guidance of professionals and ex-officers from the Indian Armed Forces. Centurion's Services Selection Board - SSB GTO Ground is a replica of the actual SSB, covering PGT, HGT, FGT, CT, and every individual and group obstacle in the GTO Tasks. It has a long-running track for race and physical stamina. Let's take a look at the highlights of India's largest GTO ground.
– Full-length Ground
– 165+ Obstacles
– Replica of All SSB Across India
– Multiple PGT, HGT, FGT, CT, Structures
– All IO's of Army, Navy, & Airforce
– Complete Snake Race Exposure
– Running Track
2- SSB Sure Shot Bangalore
The SSB Sure Shot Academy offers futuristic classrooms with A/V setups; one of the best boarding facilities for up to 60 candidates; a modern cookhouse; and a dining hall that can seat up to 200 people. Apart from mentoring and training for the Indian Armed Forces, its campus offers a variety of adventure activities in which candidates can participate to further develop their personality traits and OLQs. The Academy has a large and modern campus that spans 28 acres of natural surroundings. All of the outdoor activities, such as mind games, group tasks, and physical obstacles, are modeled and designed after the actual obstacles that candidates must overcome during the SSB procedure.
3- Baalnoi Academy Delhi
According to Baalnoi Academy, theory provides only a conceptual framework for understanding and that true learning occurs only through the application of theoretical concepts. The dry approach to learning is replaced at Baalnoi Academy by a teaching environment that assigns specific tasks to candidates in order for them to form and apply concepts. A candidate is not tutored at Baalnoi but rather reformed to think and act pragmatically. Baalnoi Academy has mastered new concepts as a result of time spent in the defence forces, SSB practical experience, and years of teaching, and thus focuses on the inner self. Their team of psychologists, GTOs, and interviewing officers identify a candidate's strengths and then work to improve these qualities so that they are prominent and thus noticeable at the selection center.
4- Gurukul Defence Academy Rajasthan
Gurukul Defence Academy has emerged as one of the best defence coaching centers in Rajasthan in recent years. Today, over 500 GDA students serve as officers in the Indian Defence Forces. The GDA's in-depth training prepares students for the coveted defence exams and interviews. This defence coaching center in Kuchaman believes in transforming education into a reputable job. GDA is the first of its kind in providing professional NDA coaching, Indian Air Force coaching, Indian Navy coaching, Indian Army, SSB, SSC-GD, Delhi Police, and other commissions in the Armed and Paramilitary Forces. A team of professional teachers who are well-versed in the subjects and interview tactics handles all types of coaching.
5- Minerva academy, Chandigarh
Minerva Academy, founded in 1955 by Lt. Col. Deol, is the Premier Academy for SSB Interviews and Written Exam Coaching with over 60 years of experience. Minerva's highly qualified and experienced faculty take a practical, systematic, and enjoyable approach to training. The Minerva Academy secure campus has unrivaled infrastructure and is spread across 10 acres of lush green, pollution-free SSB-like environment. Minerva guarantees 10 days (100 hours) of SSB interview training and over 300+ hours of written exam coaching. Minerva is a one-of-a-kind, life-changing training experience that completely transforms a person. Their location is convenient and well connected by rail, road, and air.
Read More About
Top Five NDA Coaching in India