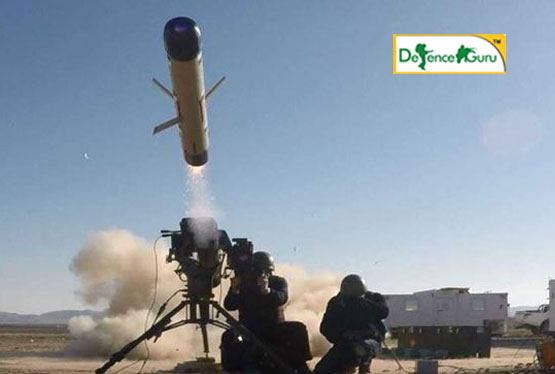 SPIKE MISSILES
An ignition that never fades away! India is soaring high with new missiles and equipments this year, probably to backup its security for worse time.
A worthy inclusion to Indian Armed Forces comes with the top- notch 'Spike Missiles'. Let's dig in further as to what and why of these deadly missiles.
You surely remember the February 26 Balakot incident. Well pondering deep upon the incident, Indian Defence sought to make a purchase of 210 Spike missiles out of which the first lot and numerous launchers landed in India approximately 10 days ago.
These are Israeli Spike Anti tank Guided Missiles (ATGMs) inducted by Indian Army in order to meet current operational needs until DRDO completes its induction of 'tank- killers'.
Talking of budget, the initial lot of Spike missiles was bought for Rs. 280 crore.
They have a commendable range of 4 km.
More so, an Army official revealed that if the man- portable ATGM in process by DRDO do not develop by next year then India will make further purchase of the Spike Missiles from Israel.
What made it so urgent to grab this trade is the fact that nearly 13 lakh skilled and strong Army personnel in India has a 40% deficit of "authorized holding" of various shoulder and helicopter- launched ATGMs. Amongst increased tension between India- Paklistan and their tensed situation it becomes crucial to hold strong equipment in hand. Hence the indigenous ATGMs by DRDO could not be waited for too long and the order for Israeli Spike missile (ATGMs) was issued.
The features of Spike missiles are worth praise. It is a fire- and- forget anti tank guided missile developed by Rafael Advanced Defence System. It is equipped with tandem- charge HEAT head. Its availability ranges over many areas as it can be accessed through vehicle, helicopter and man portable devices.
This high- tech, well furnished equipment has a range of variants which include: Spike- SR, Spike- MR, Spike- LR, Spike- ER, Spike NLOS and Mini- Spike.
The catalogue of this missile is covered with unparallel features and now that it is a part of India let's hope it is use for the most just of purposes.