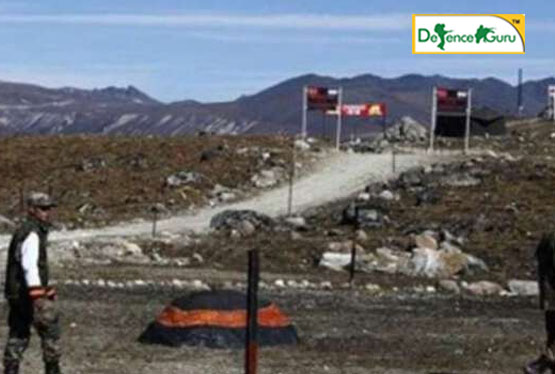 STRUCTURING NEW DOKLAM ROAD
It's raining strategies in India. Amidst the critical scenario of India- China relationship there has been an injection of another tangent- an alternative path to Doklam!
Doklam is a conjunction area for Bhutan, India and China. Recently, heated debated surged between India- China when the latter tried to move south (towards India) from Doklam thus extending its area unlawfully. It lead to a 73 day military standoff between both the countries in 2017. At that crucial moment Indian troops faced much difficulty due to presence of a single route to Doklam which lead to the realization of a need for new pathway.
The realization has taken its vogue and a brand new road has been built up so as to ease commute for Indian troops to Doklam. It will diminish logistic issues, save time and make deployment effortless.
Thus making today's headlines, the Border Roads Organization (bro) OF India has successfully built up an alternative road to Doklam from India. As per a senior military "the alternate road will help inter- valley troops transfer and reinforcement."
Add to that, the BRO will also complete blacktopping another 11 India- China strategic roads this year and 9 others next year. Lt. General Harpal Singh, the director general of BRO revealed that completion of only 6 roads- 3 in East and 3 in West amongst India- China strategic roads is remaining. Also, 3 tunnels namely Baralach La, Lachung La, and Tanglang La are under construction.
There are many perks aligned to this construction going on over the years: all weather alternative access to Ladakh; easy travel to Rohtang- Koksar- Kelong route into Zanskar Valley.
Talking about previous accomplishment BRO has constructed a 180 km long road parallel to India- China border in Arunachal Pradesh. Not only that but Taksin and Tama Chung Chung are now linked by the road connecting the Eastern and Western RALP (Rest of Arunachal Pradesh, a military term).
Plunging on to the West area, a significant 255 km Durbok-Shyok-Daulat Beg Oldie (DSDBO) road connecting Leh to the northernmost corner of India has been furnished.
All these bridges and troops come with added benefits such as saving time to move equipments, stocks and supplies; weather conditions are also no more a hurdle with wide and smooth pathways to travel by now.
As a protecting scheme for future Indian BRO has undoubtedly taken a massive decision to work upon alternate means of commute. Applause for the establishment.