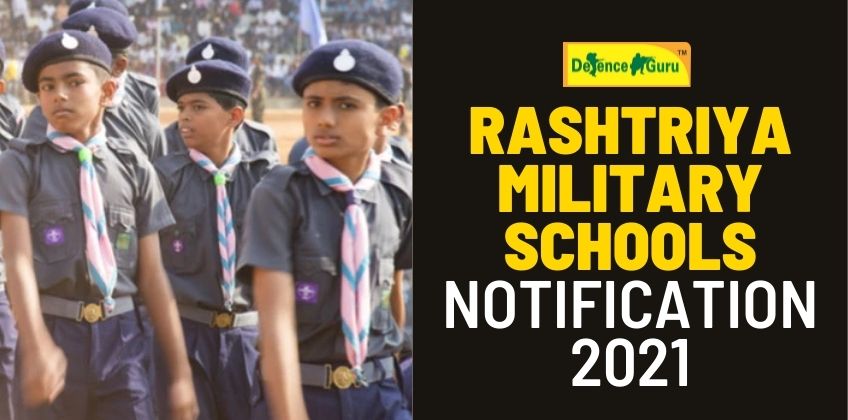 Rashtriya Military Schools are English medium residential Public Schools run by the Ministry of Defence.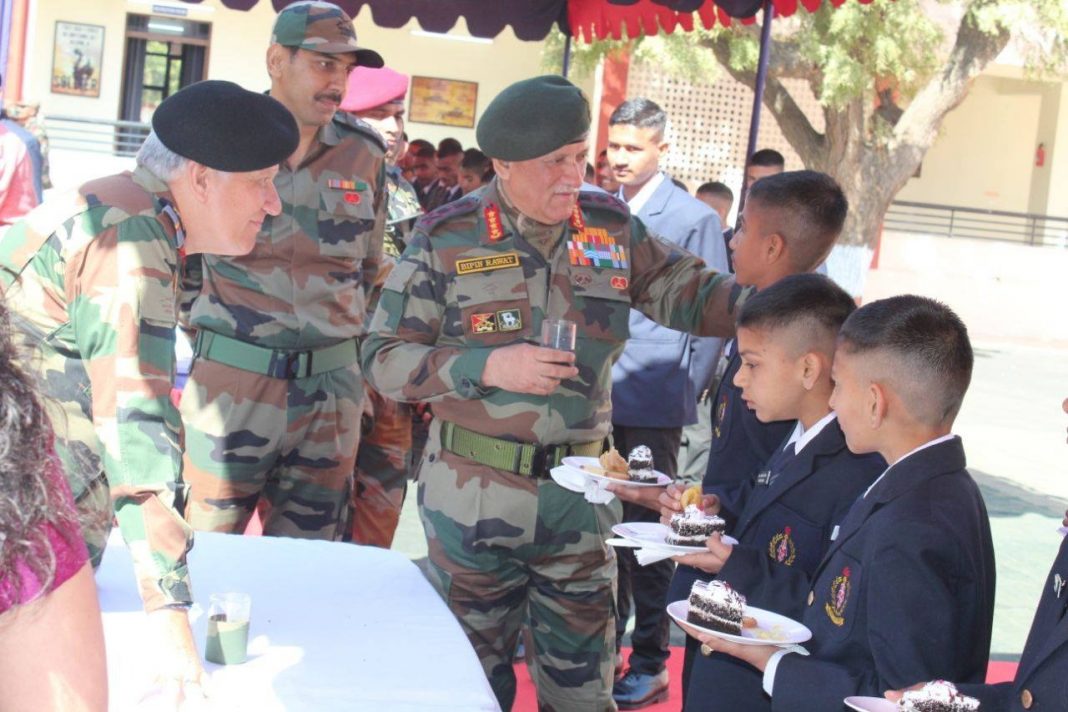 Rashtriya Military Schools CET -2021 Notification and Procedure to Apply(Explained in Detail)
Jai Hind friends today we are going to discuss Rashtriya Military Schools CET 2021 Notification for RMS admission process for the academic session 2022-2023 in detail and about the step-wise procedure to fill the form.
About Rashtriya Military Schools:
· Rashtriya Military Schools are English medium residential Public Schools run by the Ministry of Defence to impart quality education to the wards of defence personnel and civilians from Classes VI to XII. These Schools are the founding members of the Indian Public Schools' Conference (IPSC). Established in the year 1925, these Schools are among the oldest Public Schools in India.
The five military schools and their details are
| | | | |
| --- | --- | --- | --- |
| S.No. | Location of Rashtriya Military School | E-Mail ID | Phone Number |
| | Ajmer, Rajasthan | mailto:rashtriyamilitaryschoolajmer@gmail.com | 0145-2624105 |
| | Belgaum, Karnataka | princirmsbgm@jayendra-singhgmail.com | 0831-2406912 |
| | Bengaluru, Karnataka | mailto:bangalore@rashtriyamilitaryschools.in | 080-25554972 |
| | Chail, Himachal Pradesh | mailto:chail@rashtriyamilitaryschools.in | 01792-248326 |
| | Dholpur, Rajasthan | mailto:princirmsd@gmail.com | 05642-220479 |
Cadets are admitted into Class VI & IX through a Common Entrance Test (CET) conducted under the aegis of the Integrated Headquarters, Ministry of Defence (Army).
Rashtriya Military Schools are fully residential public schools affiliated to CBSE and function under the aegis of Ministry of Defence.
The aim of Rashtriya Military Schools is "to impart quality education and prepare the cadets to join the Defence Services".
Rashtriya Military Schools are affiliated to the Central Board of Secondary Education (CBSE). The medium of instruction in the Schools is English. The academic year is from April to March and is divided into two terms. All Schools offer Science stream.
Rashtriya Military Schools prepare Cadets for the following examinations:-
Central Board of Secondary Education
All India Secondary School Examination (Class X)
All India Senior School Certificate Examination (Class XII)
· Union Public Service Commission Examination for admission to National Defence Academy.
Reservation
The schools have reservation of seats in categories mentioned below:-
(a) 70% of seats are reserved for the wards of serving and retired JCOs/OR those in the Army, Navy and Air Force.
(b) 30% of seats are reserved for the wards of Officers & Civilians.
(c)27%, 15% and 7.5%of the seats in each category(excluding Officer Category) are reserved for OBC Non-Creamy Layer, SC and ST candidates respectively.
(d) A total of 50 seats (Not more than 15 in either of the school) are earmarked for wards of personal killed in action.
(e) 10% seats or 30 vacancies maximum (put together in all 05 RMSs) will be reserved for Girl candidates
Eligibility Conditions
1. Age Wise:
(i) Class VI. Candidates (boys & girls) born between 01 April 2010 to 31 March 2012, both days inclusive are eligible.
(ii) Class IX. Only boys born between 01 April 2007 to 31 March 2009, both days inclusive are eligible.
Note: Six months relaxation in upper age limit is permissible for the wards of personnel Killed in Action for admission to Class VI and Class IX respectively.
2. Educational Qualification
(i) Class VI. Candidates should have passed Class V or be studying in it and pass it before joining the Military School.
(ii) Class IX. Candidate should have passed Class VIII from a govt/recognized school before the date of admission. Students studying in Class VIII are also eligible to appear in the entrance test for Class IX.
Written Exam
(i) Class VI Examination: Questions of Class V standard in subjects of Intelligence, General Knowledge, Mathematics and English. There will be a time duration of 2 hours 30 minutes to solve the questions.
(ii) Class IX Examination: Questions of Class VIII standard in subjects of English, Hindi, Social Science, Mathematics and Science. Candidates will be given a total of 200 questions to attempt in 2 hours 30 minutes.
Medical
Selected candidates will have to undergo medical exam at Military Hospitals as nominated by the Director General of Medical Services prior to admission. Only those found medically fit will be offered admission.
Application Forms for CET 2021
Online Application Form will be available from 08 Nov 2021 (1000h) at http://www.rashtriyamilitaryschools.edu.in.
Last date of submission of online application and payment of application fee is 08 Dec 2021 (2000h).
Candidates have to click on the site above and then click on the Application Form link under the Notices Tab
Read the instructions carefully then click on I agree and then click yes.
· Then as per the first pic below, register using your phone number and e-mail. Then your password will come to your e-mail and phone number.
Then fill the rest of the form where details will be asked as in the screenshots below, then after uploading photo and signature click on Yes in Declaration to submit the form.
· Candidates are advised to keep all photos in the required format before filling the form.
Finally take out the print of your filled form which will look something like this
Following are the categories which are asked in the form
Important Instructions:-
(a) Parents/candidates should exercise due care while filling up the online application form.
(b) Verification of eligibility conditions with reference to original documents will be done during admission.
(c) Candidates should also note that once the Date of Birth and Category have been claimed by them and entered in the records of the form for the purpose of admission, no change will be allowed subsequently on any ground whatsoever.
Conclusion
Candidates can get complete details of the admission procedure and information about schools in this pdf. For syllabus, question papers, and tricks stay tuned to our blog.
Jai Hind