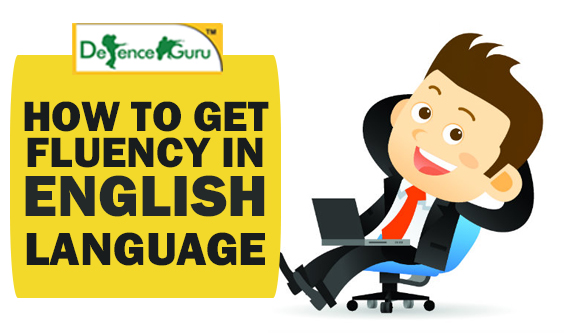 Dear Students,
It is desirable to get fluency in the language we use for communication. It shows our promptness and responsiveness. Answering a question in flow shows the readiness and quick responsiveness of a person. In many advertisements of job interviews, it is written that the incumbent should be fluent in language what people think that we have to speak in flow irrespective of the meaning. Even their content also gets disturbed due to this wrong notion. A speaker is supposed to convey his message comfortably, clearly and logically. His objective shouldn't be just to convey it with excessive flow. Speaking with fast rate of speech makes him uncomfortable as the speaker starts taking pauses and slowly starts loosing the control too over his message. There are some myths related to it due to them we don't convey our message in that required approach. One should clearly understand the desirable flow in one's language.
"Fluency in language means conveying our message in flow without unnecessary pauses. "
Here we should notice the necessary pauses and should apply our flow of reading or speaking a sentence within the sentence. Sometimes we keep reading without necessary pauses and we term it as fluency. Try to understand the convenience of the listener too. If a speaker keeps conveying his message irrespective to necessary pauses, it will become complex for listener to signify where the sentence has been over. Now if various pauses are taken within the sentence, it will leave a poor impression over the listener as you are taking pause after every one or two words. These are the obstacles which are to be reduced immediately. For long sentences, one may take pause in mid also that is acceptable but repetitive pauses are to be avoided.
"How to speak in English confidently" is a point of discussion among student. Here one should understand that confidence is maintained with comfort and control in language. If haphazardness comes in communication, the facial expressions show that somewhere one is lacking in confidence and also loosing control over the message.
The best practice to gain fluency in English language is to read newspaper loudly with punctuation marks. Initially focus will be on uttering the words and maintaining the punctuation marks but regular practice will involve you into message soon.
To maintain flow in English language, one should have full span of breathing in and out before beginning this practice. Indians have fastest rate of speech so it is to be controlled and should inclined to the message we are conveying.
In tips of improving fluency, it is suggested to write that content in your own language. No help should be taken from other source while writing it as having own content is quite helpful for practice. The reason for taking a known topic for practice is to have familiarity and with familiar content, one is confident to convey whereas in unfamiliar content, mind starts working in two directions. One is in maintaining content and the other delivering that. It is strongly recommended not to recall the content while doing practice to gain fluency in language.
Convey the prepared topic in front of audience or mirror will make the person tuned with proper flow in language. Repetitive practice of a certain topic will make you track the improvement you are getting in language.
Record your voice and evaluate yourself for self assessment. The time you start loving your own voice as per the parameters mentioned above, just believe that you have worked a lot to gain fluency and has also improved a lot.
I hope these suggestions will really help you a lot in maintaining your fluency in English language. I expect your valuable feedback on the same and you may share your queries on the same freely.
Happy Speaking and stay tuned with Defence Guru for more updates !
Thanks with Warm Regards
Aditya Kumar Dubey
Head of Department
English and Interview Skills
Centurion Defence Academy
Alambagh, Lucknow