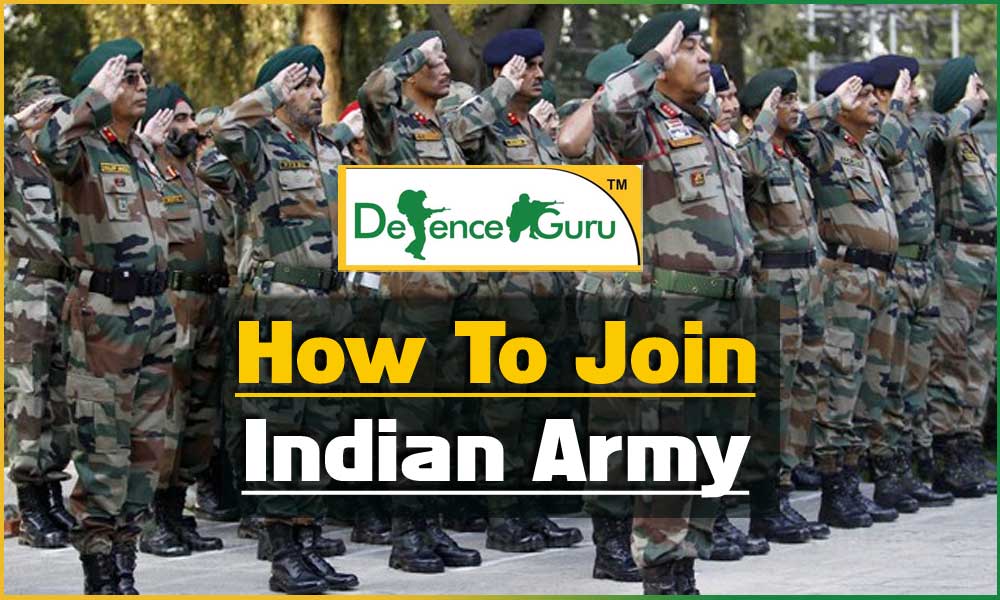 How To Join Indian Army After 12th and Graduation
Indian Army
The Indian Army is the largest component of the Indian Armed Forces. The President of India is the Supreme Commander of the Indian Army. It is the 2nd largest standing army in the world and The primary mission of the Indian Army is to ensure national security and national unity, defending the nation from external aggression and internal threats, and maintaining peace and security within its borders. The army also helps in relief and rescue operations when there are natural disasters and counterinsurgency.
Opportunities are always open in the Indian army, you need is to apply at the right time.
Educational requirements
The lowest educational profile Indian army demands is a 10 standard pass candidate. The next level of filtering might seek for a 12th pass, diploma and above which a degree holder shall make it to higher designations in the army. The army has both short service and permanent service, which shall be left for the choice of the applicant. However, the recruitment is done by two different commissions, where the Permanent ones are handled by PC or Permanent commission and short service commission or SSC would recruitment for temporary requirements.
 
Steps to join Indian army
Understand the basic entry points: To join Indian army there is a dozen of entry points available, find the one that fits you better and apply for it. Below are the entry points with the required minimum education and age limit. The most common entry points are via exams or recruitments conducted by commissions like:
National Defense Academy (NDA)
Indian Military Academy- Non-Tech
10+2 tech
Judge Advocate General (JAG) – Men & Women
NCC special Scheme entry – Men & Women
TGC – Education
UES
AEC
Short Service Commission – Tech and Non-tech
general requirements for Indian army:
    1. The candidate must be physically fit, meaning he or she must be free from diseases, mental illness, and disabilities.
    2. A candidate shouldn't be weak, overweight or underweight and must have a healthy BMI.
    3. The height requirement for male candidates are 157.5cms and for females, it will be 152cms. However there are certain relaxations for Gorkhas, and natives from North East India whose minimum shall be 5cms less. For Lakshadweep candidates this concessions is 2cms.
    4. Chest, joints, and bone health is a must for all candidates.
    5. A candidate shouldn't have any past history of mental breakdown or fits.
    6. The hearing sense should be normal, i.e. the candidate must be able to catch a forced whisper 610 cms inside a quiet room.
    7. Normal blood pressure is important for a healthy heart with no past history of cardiac
    8. Hydroceles, Piles or varicocele shouldn't be there
    9. Urine examination might be done and unfit candidates might face rejection
    10. Candidate must be able to read a 6/6 in a distant chart without any glass. Myopia or hypermetropia shouldn't be off 5D, for females myopia is limited to minus 5.5 D
Be aware of examinations:
There are several examinations that are held throughout the year. You shall keep posted about updates through respective websites, social media pages or through newspapers.
 
Join Indian Army After 10+2 (12th)
National Defence Academy (NDA): There would be 3 years of training at NDA, Khadakwasla, Pune and another year at Indian Military Academy, Dehradun. 16.5 to 19.5 years old men can apply after 12th. Courses start twice a year – in January & in July.
10+2 Technical Entry Scheme (TES 10 + 2): With 1 year of training at Officers Training Academy (OTA), Gaya and then next 4 years of training at Cadet Training Wings (CTWs) based in Pune/ Mhow/ Secunderabad. 16.5 to 19.5-year-old men can apply after completion of 12th with physics, chemistry, and maths and having scored at least 70% aggregate.
Join Indian Army After graduation:
 Combined Defense Service Examination: The age limit is fixed from 19-24, where you need a graduate degree from UGC recognized institution. There is written exam held twice a year on February-march slot and September –October slot.
Technical entrance: This is mostly for BE/Btech holders from any recognized universities. Both PC and SSC calls for recruits and the age limit is 20-27 for the former and 19-25 for latter (female). The notification is posted twice a year where PC conducts recruitments on April and October; SSC on June-July.
NCC –Special Entries: No written exams are mandatory here, If you have a law degree with 50% and a 2-year service in NCC senior division army with a minimum of B or C grade then you are eligible for direct The candidate must be of age limit 19-25. The notification usually comes around October and April, twice.
University Entry Scheme: BTech degree holders in final or pre-final years shall apply for this. The entry is limited to only male candidates and there are two interviews held at designated centers. The notification comes around May of every year.
Judge Advocate Entry: This is for law graduates with a minimum of 55% registered with bar council of India or respective state. This for both men and women with age limit 21- 27 years old. Notification is made every June/July.
Now you have an idea about the exam and the entry points. Go through all the exams at the official website and find a suitable one for you.