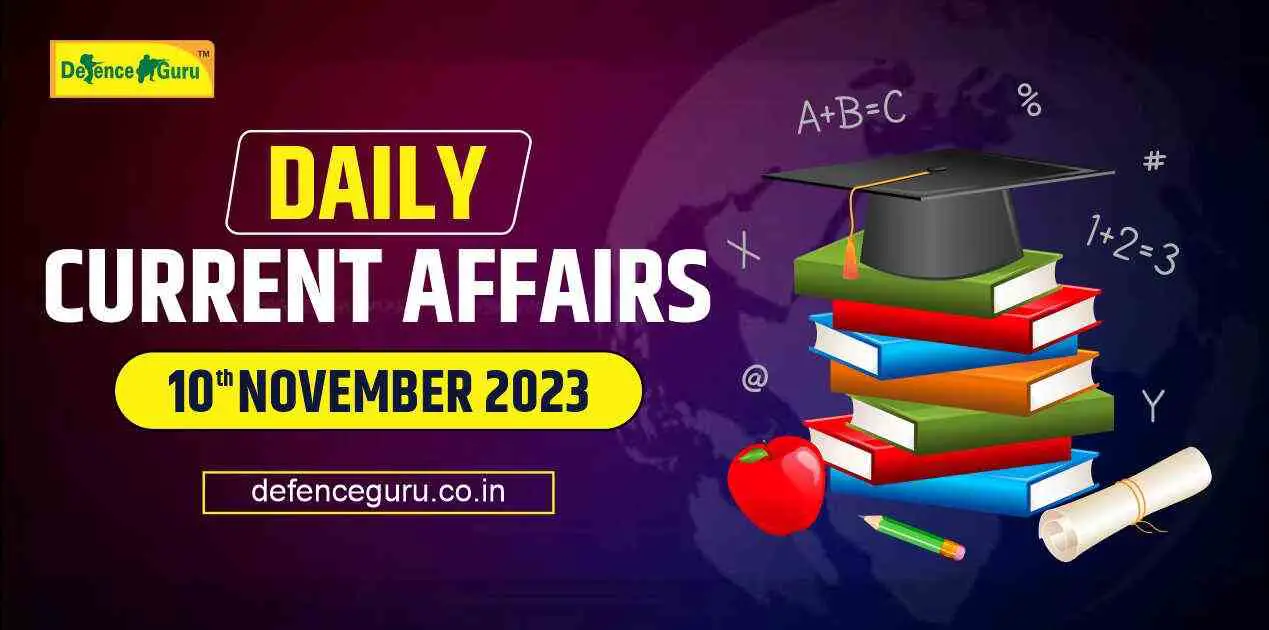 Defence Guru is a dedicated platform providing daily updates on current affairs tailored for defense aspirants. Our comprehensive Daily Current Affairs Update includes topics such as National Affairs, International Affairs, Economy, Sports, Awards and Honours, Books, Appointments, and more. Keeping abreast of current affairs is crucial as it constitutes nearly 15-20% of the syllabus for exams like NDA, CDS, AFCAT, and MNS. Defence aspirants can rely on our accurate and reliable Current Affairs Updates, which are not only valuable for defense exams but also beneficial for various other exams in India. Stay informed and stay ahead with our updates.
Meg Lanning retires from international cricket
Meg Lanning, captain of Australia's all-conquering women's team, announced her retirement from international cricket after a decorated 13-year-old career in which she won seven world titles, including five as skipper.

The 31-year-old also led Australia to a Commonwealth Games gold medal last year and is the country's leading run-getter across formats with 8352 runs in 241 games.
National Games: Boxer Manish Kaushik wins Gold
Back after a seven-month injury lay-off, Olympian boxer Manish Kaushik reminded the critics of his prowess in the men's light welterweight category by winning the gold medal at the 37th National Games in Goa and is now looking forward to qualifying for the Paris Olympics.

Down with L4 and L5 disc pain, the 2019 world championships bronze medallist was out of action.

Asian Championship: Parneet bags maiden individual gold
Teenager Parneet Kaur secured the biggest win of her career when she pipped ace Indian compound archer Jyothi Surekha Vennam to clinch the individual crown at the Asian Championships.

Compound archers once again overshadowed their recurve teammates as India bagged three gold, one silver, and three bronze medals.

Of the seven medals, only a solitary bronze came from the recurve section.
IARI develops Pusa-2090 paddy variety to tackle stubble burning
Amid the challenges of paddy stubble burning and air pollution in Delhi- NCR region, the Indian Agricultural Research Institute, Delhi has developed a high-yielding short-duration variety namely Pusa-2090.

It is an improved version of currently used Pusa-44. Pusa-2090 variety matures in only 120 to 125 days as compared to Pusa-44 which takes 155 to 160 days to mature.
ISRO's Aditya L1 mission captures its first high-energy solar flare
The Indian Space Researcher Organisation's Aditya L1 solar probe mission has completed an important milestone—it captured its first high-energy solar flare in X-ray.

During its first observation period from approximately 12:00 to 22:00 UT on October 29, 2023, the High Energy L1 Orbiting X-ray Spectrometer (HEL1OS) on board Aditya-L1 has recorded the impulsive phase of solar flares.
NITI Aayog organised workshop on Green Development Pact
NITI Aayog and ICRIER are hosting a workshop "Accessing MDBs and Global Finance for Development and Green Growth" to strengthen Multilateral Development Banks.

The workshop highlights commitments of the G20 New Delhi Leaders' Declaration and aid in action plan formulation.

The event seeks to illuminate India's contributions to MDB reforms and their implications for India's MDB engagements.
Indian Navy commences 14th Special Forces, Diving Refresher Camp
The Indian Navy Mobile Training Team of Marine Commandos, also known as MARCOS, and divers have commenced the 14th edition of Special Forces & Diving Refresher Camp for the Mauritius Police Force.

The camp is currently happening at Port Louis in Mauritius.

India has longstanding relations with Mauritius, an island nation in the Western Indian Ocean, owing to historical & cultural reasons.
IAF contingent inducted for the Dubai Air Show 2023
The Indian Air Force is participating in the 2023 Dubai Airshow with an indigenous contingent including the LCA Tejas and ALH Dhruv.

Opening ceremony on the 13th November will feature performances by IAF, showcasing Indian aviation industry advances.

LCA Tejas will participate in both static and aerial displays, whereas Sarang Display Team will demonstrate formation aerobatics.
Kawah Ijen Crater Lake: World's largest acidic lake
The Copernicus Sentinel-2 mission, which provides optical images of Earth's surface, captured the stunning and spooky images of this unique natural phenomenon.

In the heart of East Java, Indonesia, lies a chilling spectacle that has been dubbed the 'largest acid cauldron on Earth' - the Kawah Ijen Crater Lake.

The lake is filled with a high concentration of sulphuric and hydrochloric acids.