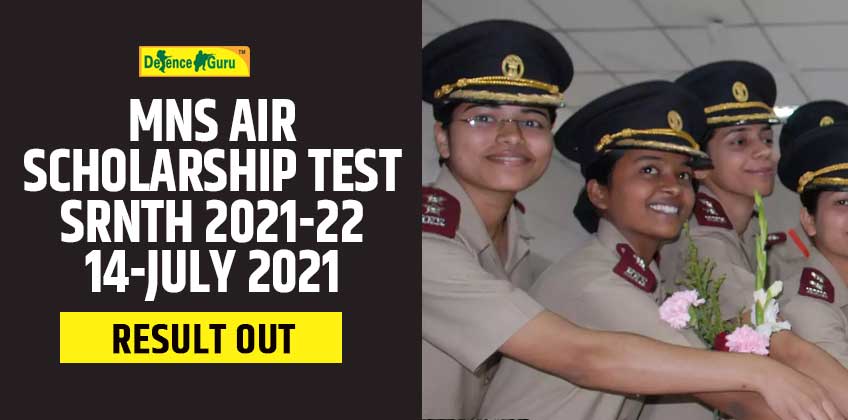 MNS AIR SCHOLARSHIP TEST SRNTH 2021-22
Centurion Defence Academy is presenting ShishirRameshwar National Talent Hunt Scholarship Examination (SRNTH) 2021 for all the Defence Aspirants in the country. Team Centurion has launched SRNTH 2021-22, under the guidance of Sir Shishir Dixit, Founder Director – CEPL for enrolment in the Offline/ Courses of Centurion Defence Academy.
1: WHAT IS SRNTH AND ITS OBJECTIVE
SRNTH क्याहैऔरइसकाउद्देश्यक्याहै?

ShishirRameshwar National Talent Hunt Scholarship Examination (SRNTH) aims to encourage young and energetic blood of India to join the Indian Armed Forces.

शिशिररामेश्वरराष्ट्रीयप्रतिभाखोज

छात्रवृत्तिपरीक्षा (SRNTH) का

उद्देश्यभारतकेयुवाऔरऊर्जावानरक्त

कोभारतीयसशस्त्रबलोंमेंशामिल

होनेकेलिएप्रोत्साहितकरनाहै।

The idea or objective behind conducting the program is to address the budget constraints that most aspirants in India face at present - thus facilitating the selected candidates with monetary aid in the form of scholarships and cash rewards, blended with academic guidance so as to give platform to the worthy and a chance to recognize and shape their talent.

कार्यक्रमआयोजितकरनेकेपीछे

विचारयाउद्देश्यबजटकीबाधाओं

कोदूरकरनाहैजोवर्तमानमेंभारतमें

अधिकांशउम्मीदवारसामनाकरतेहैं –

इसप्रकारचयनितउम्मीदवारोंको

छात्रवृत्तिऔरनकदपुरस्कारके

रूपमेंवित्तीयसहायताकेसाथ,

अकादमिकमार्गदर्शनकेलिएमंच

प्रदानकरनेकेलिएयोग्यऔरउनकी

प्रतिभाकोपहचाननेऔरआकार

देनेकामौका।

This scholarship envisions imparting quality training as well as to make young students realize their potential so that they can connect their skills as per the desired pre requisites

यहछात्रवृत्तिगुणवत्तापूर्णप्रशिक्षणप्रदान

करनेकेसाथ-साथयुवाछात्रोंको

उनकीक्षमताका

एहसासकरानेकी

कल्पनाकरती

हैताकिवेवांछित

पूर्वापेक्षाओंकेअनुसार

अपनेकौशलकोजोड़सकें।
BENEFITS TO CANDIDATES
Up to 100% Scholarship
On the spot Instant Scholarship
Quality Guidance in Less Fee
Admission In Your Dream Academy
CONTACT DETAILS
SRNTH is affluent with abundant benefits. Only few lucky and worthy students are lucky to achieve their dreams after battling all the odds and to help and give wings to dreams of such students SRNTH stands as a pillar of support to give them direction and add meaning to their life and remember, "If somebody offers you an amazing opportunity but you are not sure you can do it, just Say Yes then learn how to do it later!!".