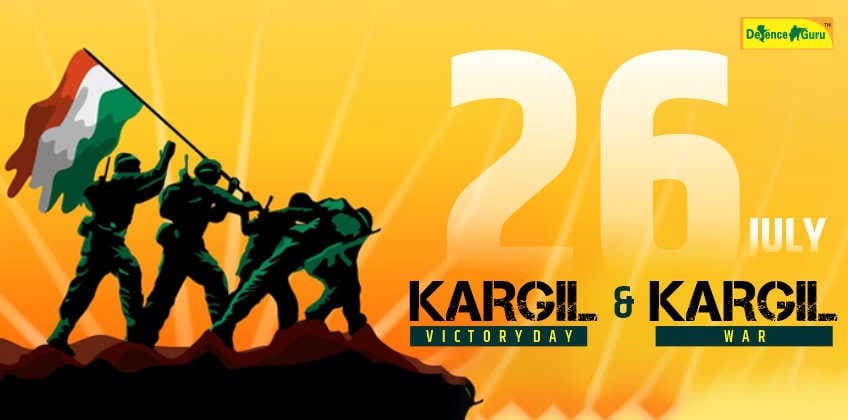 July 26 is celebrated as the Kargil Victory Day or Kargil Vijay Diwas. It is on this day. Brave soldiers and Officers of the Indian Army successfully defeated Pakistani Army and rec-claimed Drass and Batalik Sector. The Kargil Victory (Kargil Vijay Diwas) is celebrated to honour sacrifices made by brave soldiers and officers of the Indian Army and Indian Air Force. To capture back our positions, Indian Army, Indian Airforce, and Indian Navy had launched Operation Vijay, Operation Safed Sagar, and Operation Talwar. During this war, 527 soldiers and officers of the Indian Armed Forces had given their supreme sacrifice.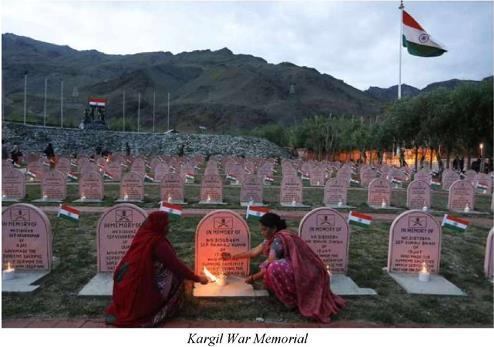 History of the Kargil War
The Kargil War was an armed conflict between India and Pakistan that took place between May and July 1999. The war was primarily fought in the Kargil district of Ladakh (presently). In early 1999, Pakistani military forces, disguised as militants, crossed into the Indian side of the Line of Control (LOC) in the Kargil sector. Initially, Indian Army thought these intruders to be normal militants, but after receiving information from patrol parties, The Indian military discovered the infiltration in May 1999 and launched a large-scale military operation to evict the Pakistani forces from the Indian side of the LOC. The Kargil War witnessed many important battles, including the recapture of strategic peaks such as Tololing, Tiger Hill, and Point 4875. The Indian Army gradually gained the upper hand and pushed back the Pakistani forces, securing victory.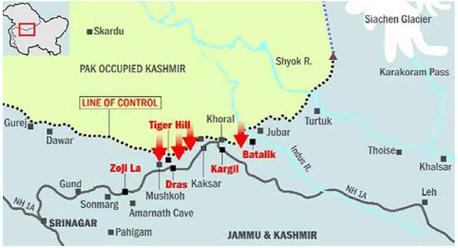 Kargil War Flashpoints
Recipient of Param Veer Chakra in Kargil War 1999

Name

Unit

Picture

Captain Manoj Pandey

1/11 Gorkha Rifles

Captain Vikram Batra

13, Jammu and Kashmir Rifles

Captain (Honoury) Yogendra Singh Yadav

18 Grenadiers

Naik Sanjay Kumar

13, Jammu and Kashmir Rifles