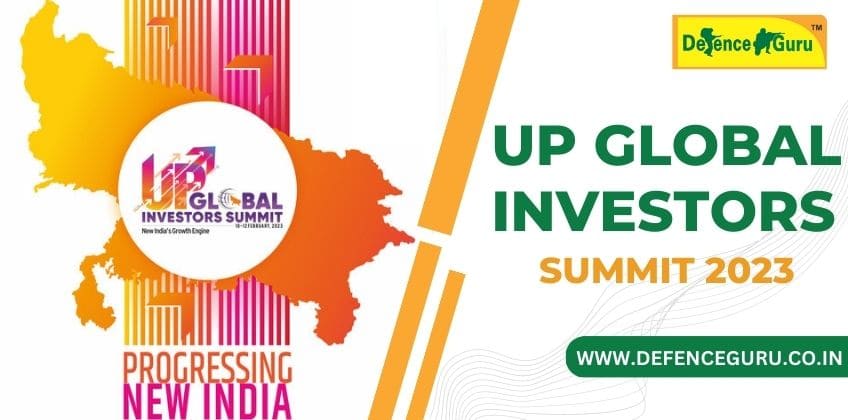 Uttar Pradesh Global Investors Summit 2023: Know All Details
Uttar Pradesh Investors Summit was inaugurated by Prime Minister Narendra Modi along with a global trade show in Lucknow. The Uttar Pradesh Investors' Summit 2023 is an event organized by the government of Uttar Pradesh, India, to promote investment and business opportunities in the state. The summit provides a platform for investors to interact with government officials, business leaders, and industry experts, and to learn about the various investment opportunities available in Uttar Pradesh. The objective of the summit is to create a positive investment climate in the state and to encourage businesses to set up operations in Uttar Pradesh.
Uttar Pradesh: The New Economic Powerhouse of India
In the Investors Summit 2023, the Government of Uttar Pradesh decided to make Uttar Pradesh Economy a One Trillion $ Economy. Uttar Pradesh has become a new economic powerhouse of India with 7% GSDP Growth Rate. Uttar Pradesh is the third largest economy in India and contributes more than 8% in India's total GDP. Uttar Pradesh is also becoming a hub of infrastructure development with five International Airports and India's largest road network. Uttar Pradesh is one the best investment decisions which has been reflected in the recent ease of doing business report in which Uttar Pradesh got 2nd rank.
Investment Proposals in Uttar Pradesh Investors Summit
A total of 18643 MoUs (Memorandum of Understanding) worth 32 Lakh Crore were signed during the UP Investors summit. Out of this total Investment, the western part of Uttar Pradesh received 45% of the total investment. Whereas, Eastern Uttar Pradesh received only 29% of this amount. This investment is expected to create almost 92 Lakh new jobs in Uttar Pradesh.
Reliance Industries led by Mukesh Ambani invested 75,000 Crore in the field of Jio Communication, Retail, and renewable energy. Birla Group which is one of the richest business houses in India is going to invest 25,000 Crore in Uttar Pradesh. Hinduja Group will invest the same amount of 25,000 crores in Uttar Pradesh.
Importance of Uttar Pradesh Global Investors Summit
UP Global Investors Summit is very important from an exam point of view, especially for the upcoming defence exam. If you belong to Uttar Pradesh and are going for SSB, Questions from UP Global Investors Summit can be asked during a personal interview also.
Read More
PM Narendra Modi inaugurates Aero India 2023 in Bengaluru