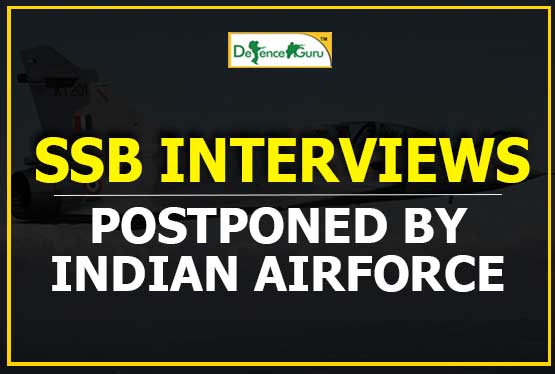 Indian Air Force Defers AFSB Interview Date Selection
In the wake of the global outbreak of the deadly Coronavirus the Indian Air Force ( IAF ) has postponed the AFSB Interview seat selection for the AFCAT 1, 2020. The results for the same had been declared a day ago. The decision is in the wake of rising cases of coronavirus infections in the country. The interviews that were supposedly to begin and commence of later this week have been put on hold and postponed till any further notification comes out because in the given circumstances these interviews cannot be conducted.
A few of the military aspirants were lucky enough to select the dates for their AFSB Interview but presently all the selection seats and dates have been blocked till any further update or notice is out. The Indian Army has also rescheduled all the SSB interviews and postponed all the exams for further dates. The candidates that had already selected the dates for their AFSB Interview have either to select and pick the dates as well as venue again, once when the selection process is open for AFCAT 1, 2020, AFSB Interview or have to follow the previous date and venue as selected by them prior. Whatever will be the picture it will be clear only in April, 2020. Until now no date has been fixed and the candidates will be notified of any further updates as and when formalized. Till then Hope for the Best.