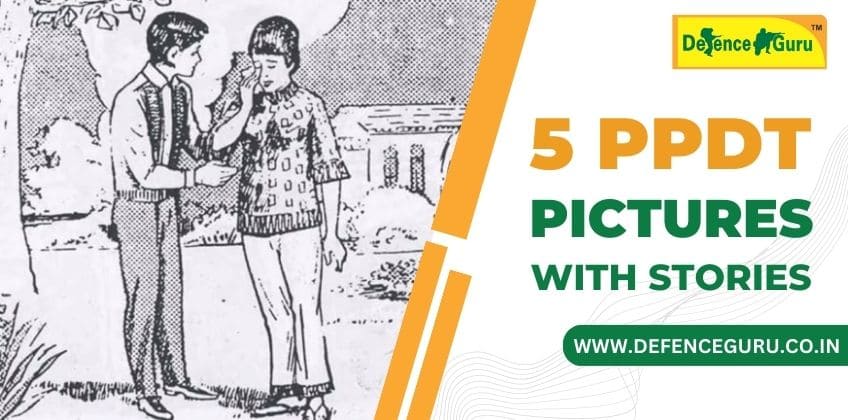 5 PPDT Pictures with Sample Stories for SSB Interview
Albert Einstein once said," Imagination is the best teacher". PPDT or Picture Perception and Description Test are a test conducted during the five days SSB process to assess the imagination of candidates. PPDT checks not just imagination but also the ability to describe things in a good manner. PPDT is the second test in the five days of the SSB Interview. PPDT is conducted just after the OIR (Officer Intelligence Rating) Test. During PPDT, Candidates are shown a hazy picture for 30 seconds and Candidates have to identify the number of characters in the picture, the age, the gender, and the mood within 1 minute. Candidates have to write a meaningful full story with a suitable title in 4 minutes.
We are providing you with five unique PPDT Pictures with sample stories. Candidates can practice PPDT on these pictures taking guidance from sample stories. Candidates should keep in mind that PPDT is one of the most important tests in the SSB because it ensures your screening in the SSB.
1st PPDT Picture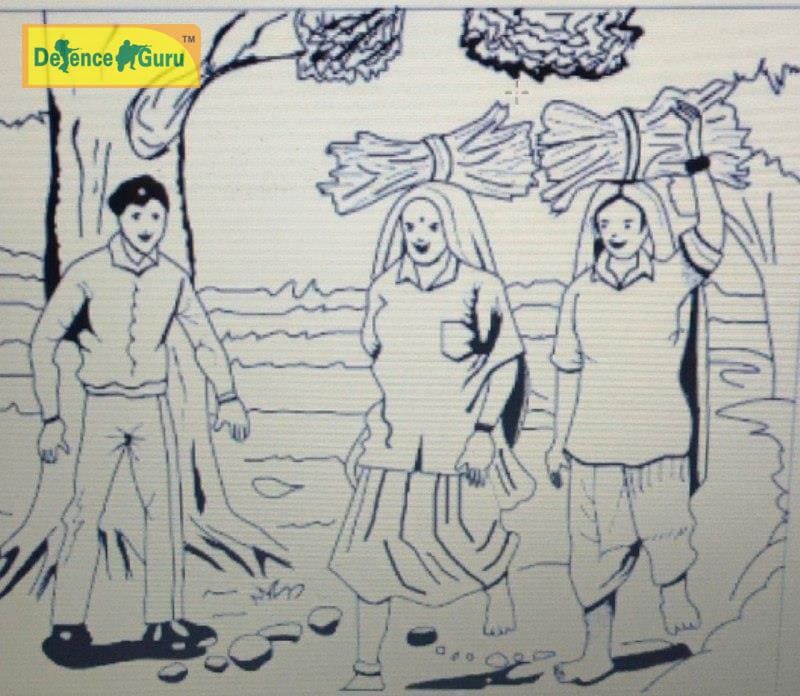 Starting Household Industry to provide a livelihood to women
Rohan is a 25-year-old boy doing MBA at IIM Bangalore. When He came back to his village, he found that the women of his village were not earning any money and were below the poverty line. When he talked to the women of his village, he came to know that they were experts in making Pickles, papads, and many other household products. So, he decided that he will start a household industry employing women in his village. He took a loan from the bank under the government scheme. He set up his household industry which used to make many household products. He also contacted many online websites to sell products. Sales of those household products started increasing and now women are earning a decent amount of money.
2nd PPDT Picture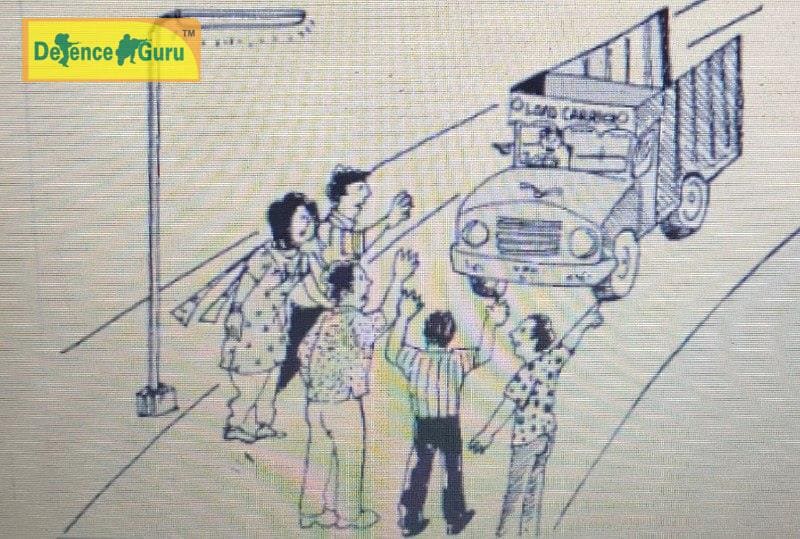 Making People Aware Of Potholes on Roads
Radha and Ashok are couples living in the Gangotri colony. Recently, when they were coming back home from the market, they fell down and got injured because of a pothole. After being recovered, they decided they will start a campaign to educate people about potholes. They also wrote letters to the local administration requesting to fill potholes immediately. They requested residents of his colony to participate in the campaign and educate people about Potholes. They along with other people started educating riders and drivers about potholes. They also filled potholes in their locality. Eventually, their locality became pothole free and no accident was reported due to potholes.
3rd PPDT Picture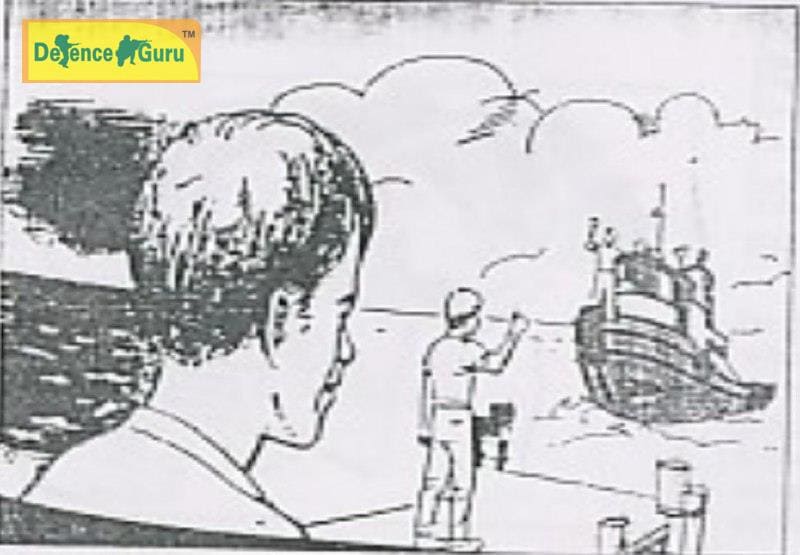 Becoming A Merchant Navy Officer
Shyamu is a 20-year-old student at St. Xavier School. It was his childhood dream to join the merchant navy. He was so passionate to join the merchant navy that he used to sit near the sea and watch ships and officers of the merchant navy. In his 12th class only, he started preparing for the merchant navy. He bought all the necessary books for the exam. He also took help from his teachers and the internet. He used to practice questions daily and used to analyse them. He enrolled in a well-known merchant navy Institute for his training and worked very hard to get good marks. He also started doing regular exercise to improve his physical fitness. After Four Years of his merchant navy course, his childhood dream came true and he became a merchant navy officer.
4th PPDT Image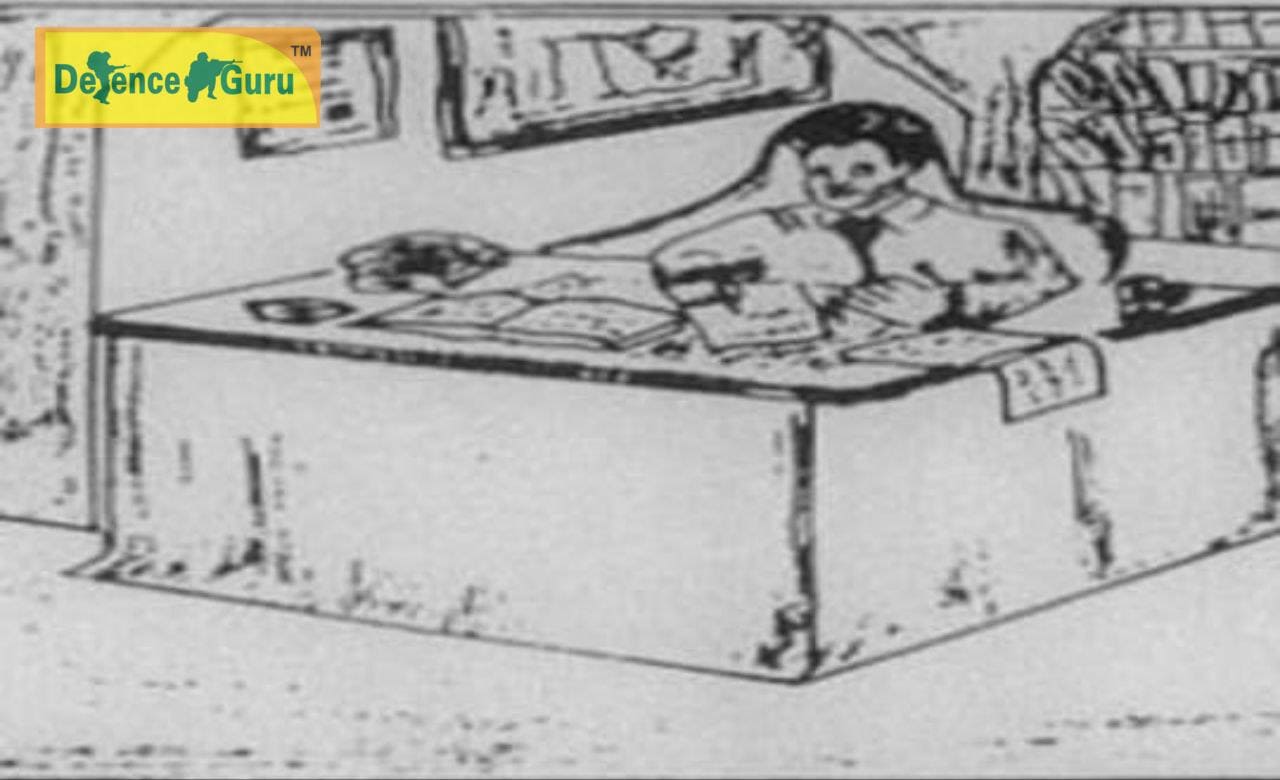 Starting a Library for Students
Shobhit is a civil service aspirant living in Rampur village. Many Aspirants from his village had to go long distances to study in Libraries. Shobhit was also facing the same problem. So, he decided to open a library for students in his village. He collected some donations and invested his own money in the library. He took suggestions for books from students and bought books. He also requested his friends and other people to donate books to the library. He informed all students to join the library. Many Students started coming to the library to study and they were able to study for more time because of this library.
5th PPDT Image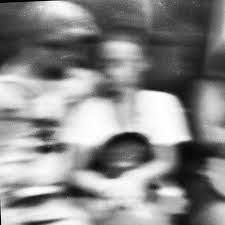 Winning Inter House Cycling Competition
Ramesh is a student of Kendriya Vidyalaya School. Recently, His School decided to organise an inter-house cycling competition. Ramesh was nominated by his house captain for the cycling competition. Ramesh started preparing for the cycling competition as soon as he was nominated. Ramesh started doing physical workouts to improve his stamina and physical fitness. Ramesh started doing specific exercises to increase power in the muscles of his leg. Ramesh used to ride his bicycle on long distances to improve his performance. When the cycling competition was near, Ramesh ensured that his bicycle was fit for the race. During the cycle competition, Ramesh gave his best performance and got first prize for his house.
Read More:
7 SSB TAT Pictures with Stories
60 WAT Examples for SSB Interview
00 WAT with Examples for SSB Interview