7 SSB TAT Pictures with Stories
TAT or Thematic Apperception Test is part of four psychology tests conducted on the second day of a five day SSB Interview. In TAT, Eleven Pictures are shown back to back for 30 seconds. Candidates get four minutes to write a relevant story around every picture including on a blank slide. These pictures are hazy or blurred but TAT Pictures are more clear than PPDT Pictures. The main difference between TAT and PPDT is that in TAT, candidates have to write the story only whereas in PPDT, candidates have to identify the number of characters, their mood, gender, and age.
How To Write a Proper TAT Story
Observe the picture very carefully for 30 seconds
Identify the main character as the Hero of your story
Try to show OLQs through actions only.
Try to identify hidden resources in the picture.
Try to conclude the story with a positive outcome.
The story of the blank slide should be related to the previous eleven pictures.
7 TAT Pictures with Stories
1st TAT Picture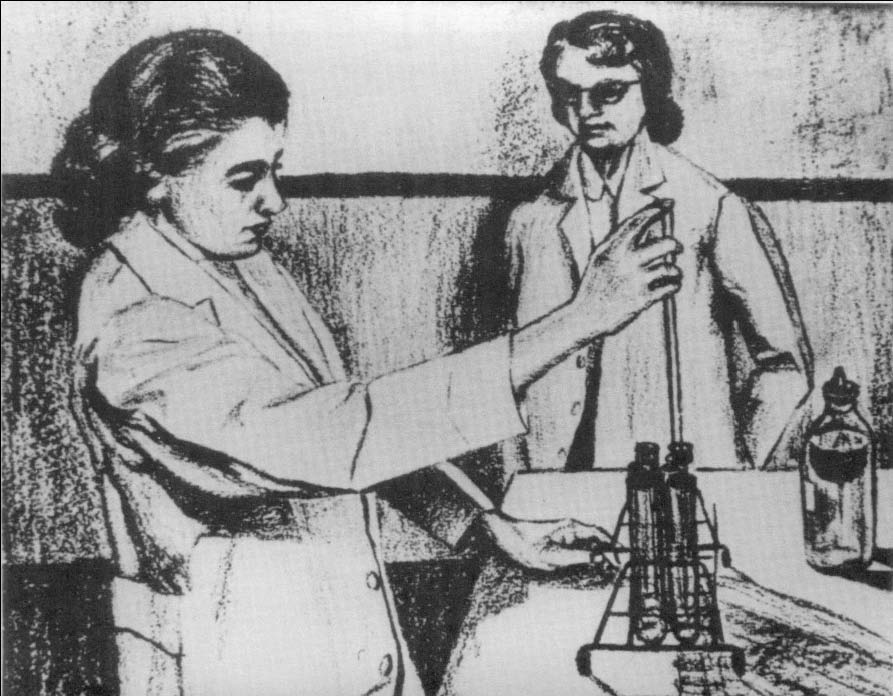 Story- Developing Vaccine for Covid 19
Sunita is a microbiologist working at Serum Institute of India. During Covid 19 outbreak, Sunita was asked to develop a Vaccine for covid 19 virus. Sunita started collecting all biological information on covid 19 virus from her co-worker Roshni. Sunita took the help of international medical journals also. After collecting all the necessary information about covid 19 virus, Sunita did several tests on the virus and made an effective vaccine for the virus. Sunita ensured that the vaccine developed by her should be low cost so that everyone can buy the vaccine. Through the efforts of Sunita, people got vaccines for covid 19 virus at low price.
2nd TAT Image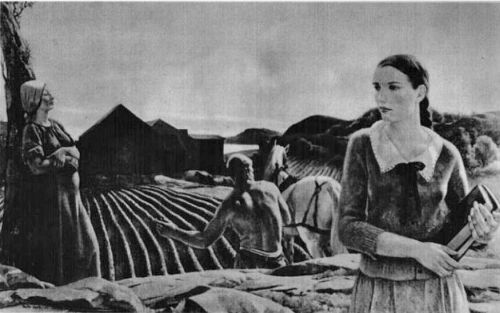 Story- Developing Organic Pesticide for Farmers
Ragini is an agriculture scientist working at ICAR. Recently She was sent by the agriculture department to conduct a survey on 'Pesticide Use in Rural Area'. In the survey, Ragini found out that Farmers were using excessive chemical pesticides. Pesticides impacted not only farmers' health but also reduced the quality of the product. After the survey, Ragini submitted her report and asked permission to develop a low-cost organic pesticide for Farmers. Ragini found that 'Neem' can be the best substitute for pesticides. Ragini developed a pesticide by using seeds of Neem. Ragini gave pesticide developed by her to farmers and also taught them how to develop organic pesticide. Through the efforts of Ragini, farmers started using organic pesticide and they were able to save money as well as their health.
3rd TAT Picture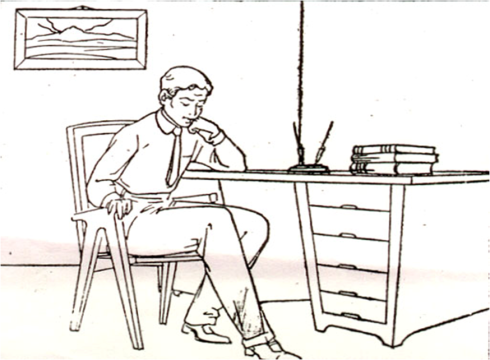 Story- Preparing for an upcoming math test
Raju is a student of St. Francis School. Maths Teacher of Raju announced that he will conduct a test after some days. Raju felt a little sad because he was weak in maths. But Raju decided that he will overcome this weakness and score good marks in the maths test. Raju took the help of his friend Ramesh who was good at maths and started solving maths questions daily. Raju also watched some youtube maths lectures to improve his maths. Before tests Raju wrote down all the formulas of maths on paper so that he can memorise them. Raju started giving extra time on maths before the maths test. On the day of the test, Raju gave his test with full confidence and got good marks in the test.
4th TAT Picture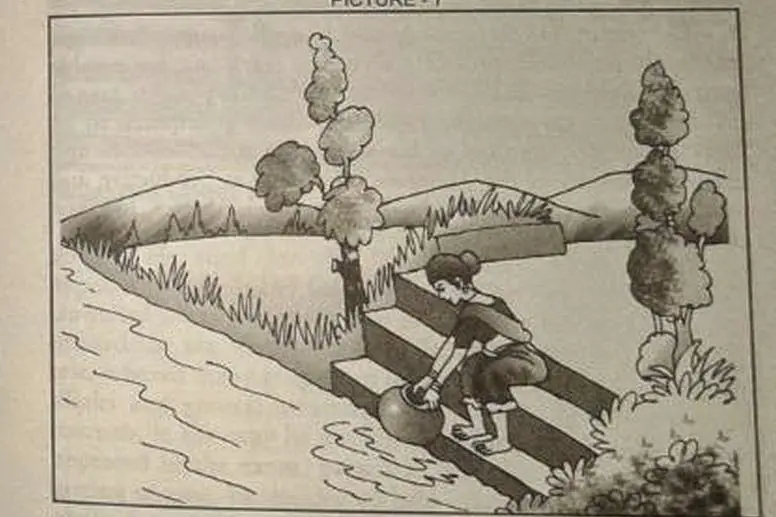 Story- Solving Drinking Water Problem of Villagers
Shrestha is Pradhaan(village leader) of Rampur. Villagers in Rampur Village used to fetch water from the nearby river to meet their need of drinking water. Many people used to fall sick because of this water. Shrestha decided to make people request villagers not to use water from the river for drinking. Shrestha requested the local District Magistrate to set a handpump in the village so that people do not use the unclean water of the river. Shrestha installed a signboard on the ghat of the river cautioning people not to use the water from the river. After getting the handpump installed in the village, she went to people and requested them to use water from the handpump, not from the river. Through the efforts of Shrestha, people of Rampur Village stopped using river water and stopped falling ill.
5th TAT Picture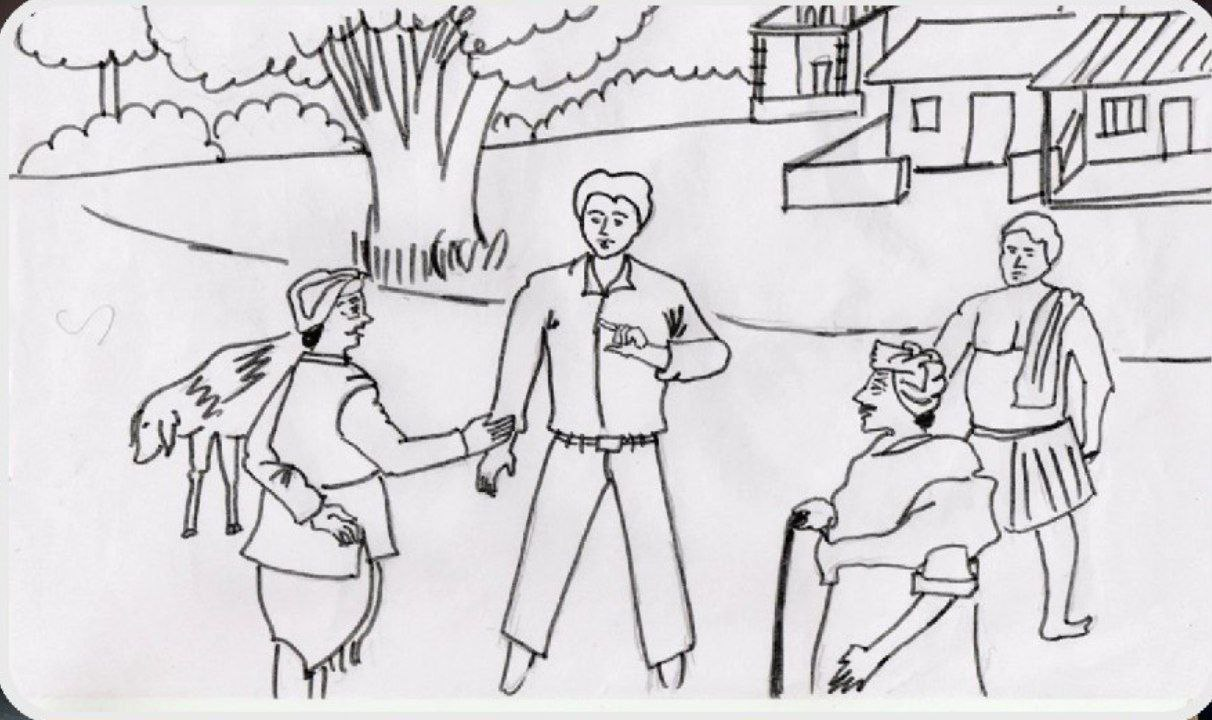 Story- Standing for Election in Village
Pramod is a resident of Karanpur village. He came back to his village after completing MBA (Rural Management) and found out that basic facilities provided by administration were absent. When he enquired about the reason, he came to know that the current leader is very corrupt and does nothing for the development of the village. Pramod wrote a letter to the District Magistrate about corruption done by the local leader. Pramod decided to stand for election and do development work in his village. He went to every person in the village and convinced people to vote for him based on his merit. Pramod won the election and became village leader. After becoming village leader, Pramod started implementing development schemes in his village by using knowledge he got in MBA (Rural Management). Through the efforts of Pramod, Residents of Karanpur Village are able to enjoy benefits of government schemes and live a happy life.
6th TAT Picture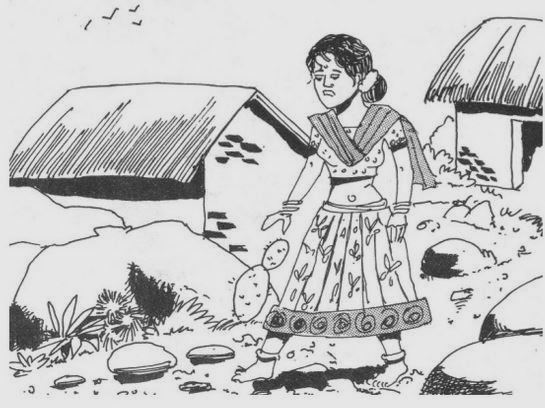 Story- Supporting Family Financially
Radhika is the only daughter of her parents. The Financial Condition of Radhika's Family was not good that's why she was very sad. Overcoming her sadness, Radhika decided to search for a job and help her family financially. Radhika went to a nearby shop and asked for some work. After getting a job, Radhika did her work very honestly and dedicatedly. She also started giving tuitions to Kids in her free time. After seeing the honesty and dedication of Radhika, the Owner of the shop increased her salary. Thus, Radhika was able to help her family.
7th TAT Picture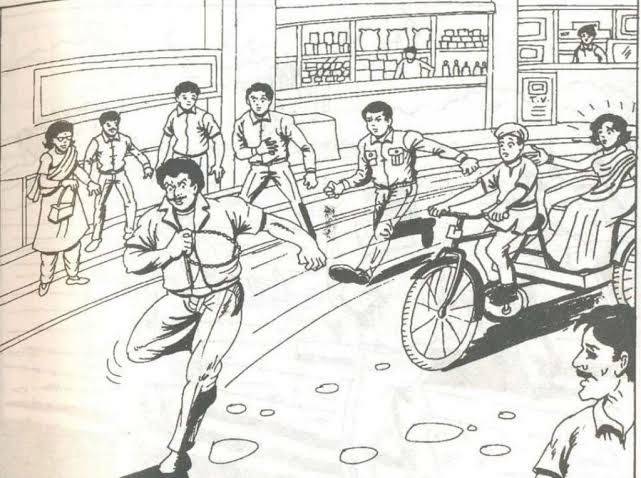 Story- Catching Chain Snatcher
Ramesh is an NCC Cadet. One day when he was going to attend NCC Camp, he was alarmed by the approaching footsteps. He saw that a man took a leap, snatched the gold chain from the woman sitting on the rickshaw, and started running. The woman shouted, "catch him". Ramesh , being a sprint runner, followed the thief, and with the help of other people, he overpowered the thief. He took the gold chain from the thief and returned it to the woman. He with the help of the local public took the snatcher to the nearby THANA, asked the woman to lodge an FIR, and put the snatcher behind the bars. The woman thanked Ramesh for the help offered by him.
For your upcoming SSB Interview, you can join Best SSB Coaching for guidance.
Read More About
5 Best NDA SSB Coaching in India 2022
Top 10 SSB Coaching Institutes in India
Top Five NDA Coaching in India