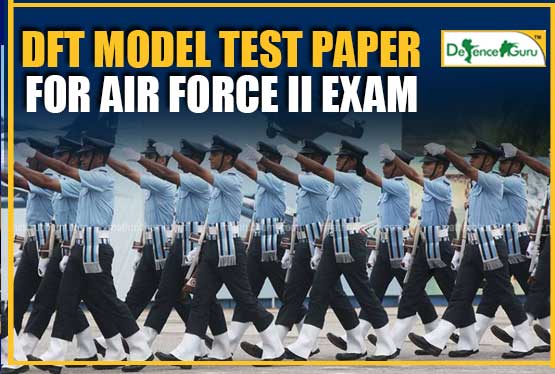 Dynamic Factor Test alias DFT is a new development in the selection process of Airmen X and Y group. Indian Air Force conducts an entrance exam for admitting applicants into its technical and non- technical branches.
The procedure involves written exam along with Adaptability test, Adaptability test 2, Physical Fitness Test ( PFT) and the brand new- DFT. DFT is an easy to pass exam wherein basic English Knowledge is tested through an objective set of questions.
Since it is introduced newly, many students lack practice of it. Hence the expert panel of Centurion Defence Academy has brought model paper to help such students. It covers the complete syllabus of DFT and has the most relevant and probable set of questions. So take a look at the paper and practice it well for a good result.