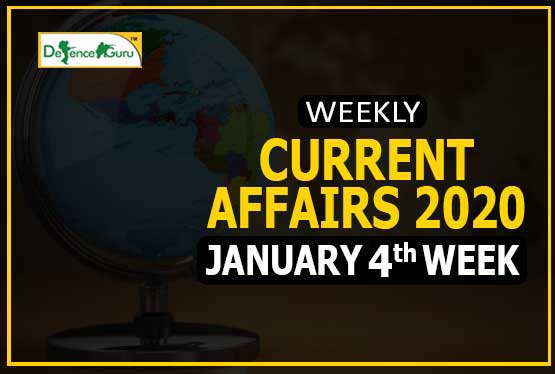 APPOINTMENTS
1. Arvind Krishna
Board of directors of IBM had appointed Arvind Krishna as chief executive officer, effective April 6. IBM said current CEO Ginni Rometty would continue as executive chairman of the board through the end of 2020, at which point she would retire after almost 40 years with the company. Krishna is currently senior vice president for cloud and cognitive software and was a principal architect of the company's acquisitions of Red Hat. Krishna studied at the Indian Institute of Technology, Kanpur and has a PhD in electrical engineering from the University of Illinois. He joined IBM in 1990.
2. Anurag Dahiya
The International Cricket Council (ICC) appointed seasoned media professional Anurag Dahiya as its Chief Commercial Officer. Dahiya brings more than two decades of commercial experience from the media industry, most recently as head of content and media sales at Singtel, Asia's leading telecommunications group. Prior to that, he spent 14 years with Fox International Channels (previously ESPN STAR Sports) as senior vice president, strategy and business development. His responsibilities there included cricket rights and content acquisition working on high profile, high value acquisition of sports rights.
3. Harsh Vardhan Shringla
Harsh Vardhan Shringla took charge as new foreign secretary succeeding Vijay Gokhale, Mr. Shringla is a 1984-batch officer of the Indian Foreign Service. In the course of a diplomatic career spanning 35 years, Shringla has held a variety of positions in New Delhi and abroad, and is considered an expert on India's neighbourhood. He has also headed the United Nations Political and SAARC divisions in the ministry.
4. Sheikh Khalid bin Khalifa bin Abdelaziz Al Thani
Qatar appointed Sheikh Khalid bin Khalifa bin Abdelaziz Al Thani as the new Prime Minister. He will replace Sheikh Abdullah bin Nasser bin Khalifa Al Thani. The earlier Prime Minister has submitted his resignation. The state-run Qatar News Agency reported that no reason for the change has been specified.
Points to Remember: Qatar
Capital: Doha
Currency: Qatari riyal
5. Taranjit Singh Sandhu
Senior diplomat Taranjit Singh Sandhu has been appointed as India's Ambassador to the US. Sandhu, a 1988-batch Indian Foreign Service officer, is currently posted as High Commissioner of India in Sri Lanka. He replaces Harsh Vardhan Shringla as India's envoy in Washington. Shringla has been named as India's next foreign secretary.
6. Sunil Mehta
Sunil Mehta took over as Chief Executive Officer of the Indian Banks Association. He succeeds V G Kannan, who stepped down on December 31, 2019.Sunil Mehta was heading Punjab National Bank, PNB as an MD & CEO. While serving PNB, Mehta was also appointed as a chairman of IBA in 2018-19. The term of the CEO of IBA is for three years while the chairman term is for only one year. IBA is the representative body of the India's banking sector and works for the development of the banking industry.
7. Anil Khanna
Senior Sports Administrator Anil Khanna, who recently decided not to contest the President's post of the Asian Tennis Federation (ATF), was nominated Life President of the continental body. Mr Khanna had served as ATF President from 2005 to 2019 and also ITF Vice President from 2015-19. The ATF held the meeting of its Board of Directors in Melbourne and unanimously nominated Mr Khanna as Life President. He was also appointed Chairman of the ATF Finance Committee.
8. Katerina Sakellaropoulou
In a historic first, the Greek parliament has elected Katerina Sakellaropoulou as its first female president. She is a senior judge with an expertise in environmental and constitutional law. 261 MPs out of the 300 voted for 63-year-old Katerina to become the ceremonial head of the country. She is the first elected President with no affiliation to any political parties.
DEATHS
9. M Kamalam
Former Kerala state Minister and veteran Congress leader M Kamalam passed away at her residence in Kozhikode. Kamalam was active in politics for seven decades. She was Co-operation Minister between 1982-1985 during Chief Minister K Karunakaran's tenure. She represented the Kalpetta Assembly constituency twice, having won in 1980 and in 1982. During her long political career, she served as Vice President and general secretary of the Kerala Pradesh Congress Committee (KPCC) and member of the All India Congress Committee (AICC). She had also served as Chairperson of the Kerala Women's Commission.
10. Kobe Bryant
Kobe Bryant, one of the NBA's all-time greatest players whose international stardom transcended basketball, was killed at age 41 in a helicopter crash near Los Angeles. Bryant rocketed to fame as an 18-year-old rookie and played 20 years for the Los Angeles Lakers, winning five NBA championships. The cause of the crash was unknown, and an investigation by the Federal Aviation Administration and the National Transportation Safety Board could take months.
AWARDS
11. Tyler Prize-2020
Renowned Indian environmental economist and UN Environment Programme (UNEP) Goodwill Ambassador Pavan Sukhdev has won the 2020 Tyler Prize. It is regarded as the "Nobel Prize for the Environment" for his groundbreaking "green economy" work. Sukhdev, who will receive the award alongside conservation biologist Gretchen Dailyas, has been acknowledged for his work on bringing the economic consequences of environmental degradation and loss to the attention of corporate and political decision-makers. They will each receive a gold medallion and share a USD 200,000 cash prize.
12. World Games Athlete of the Year-2020
Indian women's team captain Rani Rampal became the first-ever hockey player to win the prestigious World Games Athlete of the Year' award. The World Games announced the winner on after 20 days of polling by sports fans world-wide. Rani, who has been a member of the national team since she was 15-years-old, currently has more than 240 caps for India. Under Rani's leadership, the Indian women's team qualified for just the third Olympic Games in its history.
13. French honour for theatre artiste, Shashi Kapoor's daughter Sanjana Kapoor
Well-known theatre person Sanjana Kapoor received the prestigious French honour of 'Chevalier dans lOrdre des Arts et des Lettres (Knight of the Order of Arts and Letters) for her outstanding contribution to the field of theatre. French Minister of Culture Franck Riester conferred the insignia of the distinction on Kapoor in a special investiture ceremony. L'Ordre des Arts et des Lettres is a French government distinction instituted in 1957 by the Ministry of Culture, and is conferred, regardless of nationality, on persons who have distinguished themselves by their creativity in the fields of art or literature, or for their contribution to promoting art and literature in France and throughout the world.
14. Assam tableau wins first prize at 71st Republic Day parade
Defence Minister Rajnath Singh gave away Best Tableaux awards for Republic Day Parade, 2020 in New Delhi. Assam's tableau which portrayed the unique craftsmanship and culture of the state has been chosen as the best tableau, followed by Odisha and Uttar Pradesh. The tableaux of National Disaster Relief Force and Jal Shakti Mission were chosen as the best among the Ministries and Departments. The Central Public Works Department got the Special Prize for their tableau which was based on the theme - Kashmir se Kanyakumari.
15. CISF contingent adjudged Best Marching Contingent in Republic Day parade
The Central Industrial Security Force (CISF) contingent has been adjudged the "Best Marching Contingent" amongst Para-Military Forces and other Auxiliary Marching Contingents in 2020 Republic Day parade. This is the sixth time that CISF Contingent has won the Best Marching Contingent award. Earlier CISF Contingent was adjudged Best Marching Contingent in the year 2007, 2008, 2013, 2015 & 2017. Also, The marching contingent of the Indian Air Force (IAF) has been adjudged the first among the marching contingents of the three services.
16. Harit Ratna Award-2020
N Kumar, Vice-Chancellor of Tamil Nadu Agricultural University, has been conferred ' 'Harit Ratna Award 2019' by the All India Agricultural Students Association. He has been awarded for dissemination of 30-crore entrepreneurship project in agri-business and for motivating students to the agriculture sector in the State. The award was conferred at the 5th National Youth Convention at Indira Gandhi Krishi Vishwavidyalaya in Raipur recently.
17. Grammy Awards 2020
The 62nd Annual Grammy Awards announced. The show was hosted by Singer-songwriter Alicia Keys. Record of the Year: "Bad Guy" Billie Eilish Song of the Year: "Bad Guy" Billie Eilish & Finneas O'Connell, songwriters (Billie Eilish) Best New Artist: Billie Eilish Best Pop Solo Performance: "Truth Hurts" Lizzo Best Music Video: Lil Nas X and Billy Ray Cyrus, "Old Town Road" Best Pop Vocal Album: "When We All Fall Asleep, Where Do We Go?" Billie Eilish Best Rap Album: "Igor" Tyler, The Creator Best R&B Performance: "Come Home" Anderson.Paak, featuring Andrş 3000 Best Country Album: "While I'm Livin" Tanya Tucker Best Rock Album: "Social Cues" Cage The Elephant Best Music Film: "Homecoming" Beyonce Best World Music Album: Angelique Kidjo, "Celia" Best Spoken Word Album: "Becoming" Michelle Obama Best Rap/Sung Performance: "Higher", DJ Khaled featuring Nipsey Hussle and John Legend
18. Padma Awards 0n 71st Republic Day
The government has announced 141 Padma Awards for this year on the occasion of 71st Republic Day. The list comprises 7 Padma Vibhushan, 16 Padma Bhusan and 118 Padma Shri awards. Former Union Ministers George Fernandes, Sushma Swaraj and Arun Jaitley will be awarded Padma Vibhushan posthumously. Pejavara math seer late Vishveshateertha Swamiji will be awarded Padma Vibhushan posthumously. Former Prime Minister of Mauritius Anerood Jugnauth, Hindustani classical vocalist Chhannulal Mishra and Boxer MC Mary Kom will also get Padma Vibhushan. Prime Minister Narendra Modi has congratulated all those who have been selected for Padma Awards.
SPORTS
19. National Shooting trials: Ayonika Paul and Vijayveer Sidhu emerge winners
Olympian Ayonika Paul has won the women's 10m Air Rifle T1 event while Vijayveer Sidhu won the men's 25m Pistol T2 event in the National Shooting trials at Thiruvananthapuram. Ayonika overcame a quality eight-woman field which had the likes of Tokyo 2020 quota holders Apurvi Chandela and Anjum Moudgil among competitors. Ayonika registered a score of 252.0 enroute to victory. Apurvi came third with a score of 229.8 but it was Himachal's Zeena Khitta, who had the best day in women's Air Rifle event, coming in second place with a score of 251.1. Chandigarh's Vijayveer won the junior men's 25m Pistol with an aggregate score of 585.
20. Tripura CM kicks off 65th National School Games U-17 boys football
In Tripura, Chief Minister Biplab Kumar Deb inaugurated the 65th National School Games Under-17 boys at Umakanta Academy Mini Stadium in Agartala. 38 football teams coming from different parts of the country are taking part in the games. Matches will be played at 17 grounds in 4 districts.
21. Indian Javelin thrower Neeraj Chopra qualifies for Tokyo Olympics
Star Indian javelin thrower Neeraj Chopra has qualified for the Tokyo Olympics with a throw of 87.86 metres at the Athletics Central North East meeting in South Africa. The 22-year-old Asian Games and Commonwealth Games gold medallist breached the Olympic qualification mark of 85 metres in his fourth attempt at Potchefstroom. Neeraj had missed the IAAF World Championships, the Diamond League and the Asian Championships due to an elbow injury. His last major international competition was the 2018 Jakarta Asian Games where he won gold with a national record of 88.06 metres.
22. North East Dr T Ao Trophy: Mizoram defeats Sikkim
Two times champion Mizoram defeated Sikkim by a solitary goal to emerge as the champion of the Northeast Dr. T Ao Football Trophy 2020 at Indira Gandhi Stadium in Kohima. The first half saw a goalless draw. Mizoram midfielder David Lalrinmuana scored the lone goal in the 74th minute to secure the title for the team. While the champion team received a cash prize of 10 lakh rupees, the runners up got six 6 lakhs. Rhitsho Mero received the golden boot for his 10 goals. Nagaland defeated Arunachal Pradesh by 4-2 to claim the third position.
23. India's Esow Alben bags gold in men's Keirin individual event of Six Day Berlin Tournament
In Cycling, India's Esow Alben has bagged a gold in the men's Keirin individual event of the Six Day Berlin Tournament. Czech Republic's Tomas Babek, who won a silver in the 2017 World Championship, came in second while Maximilian Lev of Germany took home the bronze. Keirin event is a six-day track cycling race. Each cyclist competes on every day of the competition.
INTERNATIONAL
24. Indian Navy launches operation 'Vanilla' to provide disaster relief at Madagascar
Indian Navy has launched operation Vanilla to provide humanitarian assistance and disaster relief at Madagascar. Operation Vanilla has been launched to provide assistance to the affected population of Madagascar post devastation caused by Cyclone Diane. The Indian Navy Ship is geared to set up medical camp and provide food, water and other necessary relief material.
25. World's biggest meditation centre in Hyderabad
To mark the 75th anniversary of the formation of Shri Ram Chandra Mission and Heartfulness Institute, unveiled the meditation centre slated to be the world's largest. The centre that can accommodate one lakh meditation practitioners at a time. Built on 30 acres, the meditation centre with a central hall and eight peripheral halls to accommodate 1,00,000 people will offer meditation training free. It is dedicated to the first guide of Heartfulness Lalaji Maharaj affectionately known as Daaji, the present guide of Heartfulness, in the presence of several dignitaries.
26. Oxford declares 'Samvidhaan' the Hindi word of 2019
Oxford University Press (OUP) named 'Samvidhaan' (Constitution) the Oxford Hindi Word of 2019. OUP said that it received widespread attention in the year which was witness to the spirit of the Indian Constitution being embraced across segments of the society. The Oxford Hindi Word of the Year is a word or expression that has attracted a great deal of attention and reflects the ethos, mood, or preoccupations of the past year. In November 2019, Oxford Dictionaries has named "climate emergency" as its 2019 Word of the Year.
27. Nepal's newly elected Speaker Agni Prasad Sapkota assumes office
Nepal's newly elected Speaker of House of Representatives, the Lower House of the Parliament, Agni Prasad Sapkota has assumed the office. President Bidya Devi Bhandari administered the oath of office and secrecy to Mr. Saptoka at the President's House in Kathmandu. Earlier, ruling Nepal Communist Party (NCP) lawmaker Agni Prasad Sapkota was unanimously elected Speaker of the House of Representatives. The post of Speaker was lying vacant since October last year after Mr. Krishna Bahadur Mahara resigned following allegations of attempted rape.
28. Slovenian Prime Minister Marjan Sarec resigns
Slovenian Prime Minister Marjan Sarec announced a step down and called for fresh elections, following weeks of rising tensions within his minority five-party coalition government. Mr Sarec's resignation came almost at the same time as Finance Minister Andrej Bertoncelj announced that he too would quit in a row over health care funding. Mr Sarec, is Slovenia's youngest-ever Prime Minister. He was previously best known as a comedian and political satirist before he launched himself as an anti-establishment politician
Points to Remember
Capital of Slovenian: Ljubljana
Currency: Euro
29. Switzerland mints smallest gold coin featuring image of Einstein
The smallest gold coin in the world featuring legendary scientist Albert Einstein has been recently minted by Switzerland. The gold coin of about 0.12 inches of diameter has been made by state-owned Swissmint and features the scientist sticking out his tongue. The size of the coin weighing 1/500th of an ounce is so small that it comes along with a magnifying glass for observing Einstein's cheeky image. The price of each gold coin has been pegged at USD 205 and only 999 of these have been made by producers. Famed physicist Einstein was granted Swiss citizenship in the year 1901 and he was also a recipient of the 1921 Nobel Prize for physics.
30. UK introduces new fast-track visa to attract scientists
British Prime Minister Boris Johnson introduced a new fast-track visa to attract more of the world's best scientists to the U.K. in hopes of creating a global science "superpower." Johnson paired the announcement of the Global Talent route program with a pledge of 300 million pounds ($392 million) for research into advanced mathematics. The money will help fund researchers and doctoral students whose work in math underpins myriad developments such as safer air travel, smartphone technology and artificial intelligence. The new visa route will have no cap on the number of people able to come to the U.K. under the program. Britain is facing its biggest immigration shake-up in decades after it leaves the EU.
31. Lebanon announces formation of new govt. headed by Hassan Diab
Lebanon, which has been rocked by anti-government protests for the last several months, finally has a new government. The presidency announced the formation of the new government after Hezbollah and its allies clinched a deal on a cabinet that must tackle the country's worst economic crisis in decades. The new government headed by Prime Minister Hassan Diab, a 60-year old professor at the American University of Beirut, will consist of 20 ministers-technocrats. The country has been hit by protests since October last year against the ruling political class.
32. Nepal invites PM Modi for Sagarmatha dialogue
Nepal has invited Prime Minister Narendra Modi to attend the first Sagarmatha Sambaad forum to be held here in April. The first edition of the Sagarmatha Sambaad' is scheduled to be held from April 2 to 4 on the theme "Climate Change, Mountains and the Future of Humanity". He said leaders of all SAARC countries, including Pakistan Prime Minister Imran Khan, have been invited. The Sambaad (dialogue) is named after the world's tallest mountain Sagarmatha (Mt. Everest) which is also a symbol of friendship
NATI ONAL
33. ORF ranks 27th on Global Go to Think Tank Index report
India's Observer Research Foundation (ORF) has jumped more than 90 places to 27th position among 176 global think tanks. The 2019 Global Go To Think Tank Index Report, by the Think Tanks and Civil Societies Program (TTCSP) of the Lauder Institute at the University of Pennsylvania, ranked ORF among top 30 think tanks globally. ORF moved up from the 118th position in the 2018 ranking and got featured at the ninth position on the "Think Tank to Watch in 2019" list. Moreover, ORF curated Raisina Dialogue has been ranked 7th best conference in the report, moving up from 12th position. The list was topped by Carnegie Endowment for International Peace of US, followed by Belgium's Bruegel and French Institute of International Relations (IFRI).
34. Calcutta University confers Honorary D.Litt. to Nobel Laureate Prof Abhijit Binayak Bandyopadhyay
The Calcutta University conferred Honorary D.Lit. Degree to Nobel Laureate Prof. Abhijit Binayak Bandyopadhyay at its Annual Convocation. The Vice-Chancellor of the University Ms Sonali Chakraborty Banerjee presented the Degree to him. Mr. Monoranjan Bapari received the RabindraNath Tagore Memorial Medal for his outstanding contribution in the field of Literature. Prof. Joyanta Bishnu Narliker got the Asutosh Mukherjee Memorial Medal at this juncture.
35. WHO declares global emergency as death toll hits 213
The World Health Organization declared a global emergency over the new coronavirus, as China reported the death toll had climbed to 213 with nearly 10,000 infections. The UN health agency based in Geneva had initially downplayed the threat posed by the disease, but revised its risk assessment after crisis talks. Many countries have already urged their citizens not to visit China, while some have banned entry for travellers from the central Chinese city of Wuhan, where the virus first surfaced.
36. World Sustainable Development Summit in New Delhi
The World Sustainable Development Summit (WSDS), the annual flagship event of TERI started in New Delhi. The theme of this day is 'Towards 2030 Goals: Making the Decade Count'. In its 2020 edition, the Summit will address broad themes of- circular economy, water, energy, industry transitions & e-mobility. The World Sustainable Development Summit (WSDS) is The Energy and Resources Institute's annual event.
37. ICG commissions C-448 third interceptor boat
The third Indian Coast Guard Interceptor Boat of Coast Guard Headquarters (Karnataka), C 448, was officially commissioned at New Mangalore Port. The interceptor boat has been built by Larsen and Toubro Shipyard Limited in Surat. The interceptor boat will help the Coast Guard check illicit activities, including infiltration, smuggling and illicit fishing. Also, the Karnataka government has also decided to provide 160 acres of land at Kenjar village in Mangalore taluk to set up a Coast Guard Training Academy.
38. Martyr's Day: 30 January
Five days are declared as Martyrs Day in India to honour those who laid down their lives for the nation. The first fall accordingly on January 30, the day when Mahatma Gandhi was assassinated by Nathuram Godse in 1948. Mahatma Gandhi played a significant role in India's struggle for Independence. He brought forth the awe-inspiring method of non-violent protests, Satyagraha and spread the word of peace and harmony even in dissent.
Points to remember
The other 4 Martyr's observed in India are: 23 March: Day to remember the deaths of Bhagat Singh, Sukhdev Thapar, and Shivaram Rajguru. 21 October: Police Martyrs Day. This day marks the ambush of a Central Reserve Police Force (CRPF) patrol party at the Indo-Tibetan border in Ladakh by the Chinese forces. 17 November: The death anniversary of Lala Lajpat Rai. 19 November: It celebrates the birthday of Rani Lakshmibai and honours those who gave their lives in the rebellion of 1857.
39. Cabinet approves 30 per cent of North-Eastern Council's allocation for new projects
Cabinet has approved allocation of 30 percent of the North-Eastern Council's allocation for new projects. This will help in focused development of deprived areas, neglected sections of society and emerging priority sectors. The Cabinet has also approved extension of Productivity-Linked Reward Scheme for the employees and workers of the Major Port Trust and Dock Labour Board for the period beyond 2017-18. The Scheme will annually benefit over 28 thousand workers.
40. Cabinet approves Medical Termination of Pregnancy Amendment Bill to raise upper limit for termination of pregnancy to 24 weeks
Union Cabinet has approved the Medical Termination of Pregnancy (Amendment) Bill, 2020. The bill will amend the Medical Termination of Pregnancy Act, 1971. The limit of termination of pregnancy has been increased from 20 weeks to 24 weeks. For Medical termination of pregnancy, permission will be needed, from two doctors and one of them must be a government doctor. The proposed amendments are a step towards the safety and well-being of the women and many women will be benefitted by this.
41. S Jaishankar lays foundation stone of Sardar Vallabhbhai Patel Centre at Kevadia in Gujarat
External Affairs Minister S Jaishankar laid the foundation stone of the Sardar Vallabhbhai Patel Centre for Empowerment and Livelihoods near the Statue of Unity at Kevadia in Gujarat. This will be a state-of-the-art skill Development centre in this tribal area. This Residential Centre will have all modern infrastructure including accommodation for about 100 youth at a time. It will run several free of charge skill courses aligned to the National Skills Qualification Framework (NSQF). To begin with, the majority of the courses will focus to meet the demand of tourism and hospitality requirements at Kevadia. This centre will prove to be a boon for empowering the local youth and women by their skill development and by providing them employment opportunities.
42. Coast Guard Ship 'Annie Besant' reaches base harbour at Chennai
The recently inducted Indian Coast Guard Ship Annie Besant has reached its base harbour at Chennai. It was received with pomp and splendour by the staff and their family members of the Coast Guard Chennai office. The ship Annie Besant is the third Fast Patrol Vessel of the 'Priyadarshini' class. The ship has been indigenously designed and built and was commissioned at Khidderpore Dock, Kolkata. The ship ICGS Annie Besant is fitted with modern navigational and communication equipment and sensors. It is capable of undertaking multi-faceted maritime operations such as Surveillance, Search and Rescue and Interdiction.
43. SC allows centre to introduce African cheetah to suitable habitat in India
The Supreme Court allowed the Centre to introduce the African cheetah to suitable habitat in India. The apex Court's decision followed a petition filed by National Tiger Conservation Authority (NTCA) seeking permission for the introduction of the African cheetah as rare Indian cheetah is almost extinct in the country. The government's plan is to import the Cheetah from African countries like Namibia and reintroduce them in India. In 2013, the top court had declined the plea seeking relocation of African Cheetah at Kuno National Park.
44. 10 more wetlands from India get the Ramsar site tag
Ramsar has declared 10 more wetland sites from India as sites of international importance. The Ramsar Convention signed on February 2, 1971, is one of the oldest inter-governmental accord signed by members countries to preserve the ecological character of their wetlands of international importance. Wetlands declared as Ramsar sites are protected under strict guidelines of the convention. With this, the numbers of Ramsar sites in India are now 37 and the surface area covered by these sites is now 1,067,939 hectares. Maharashtra gets its first Ramsar site (Nandur Madhameshwar), Punjab which already had 3 Ramsar sites adds 3 more (Keshopur-Miani, Beas Conservation Reserve, Nangal) and UP with 1 Ramsar site has added 6 more (Nawabganj, Parvati Agra, Saman, Samaspur, Sandi and SarsaiNawar).
45. Jitendra Singh launches Bhuvan Panchayat V3 web Portal
Union Minister of State for PMO Dr Jitendra Singh launched the Bhuvan Panchayat V3 web Portal that will enhance network application of gram panchayats. The Portal will function with the help of satellite technology developed by ISRO. The Web Geo portal is an easy to use Geo portal developed for database visualization, data analytics, generation of automatic reports, model based products and services for the benefit of Gram Panchayat members and other stakeholders. The targeted audience for this portal are Public, PRIs and different stakeholders belonging to the gram panchayats.
46. Govt. targets to install 175 Giga Watt renewable energy by 2022
The Government has targeted to install 175 Giga Watt renewable energy by 2022 to build a healthy planet with a less carbon intensive economy. Through Pradhan Mantri Kisan Urja Surkasha Evam Utthan Mahabhiyan, PM-KUSUM scheme, the government empowers the farmers to be the producer of energy. The PM-KUSUM scheme covers grid connected renewable energy power plants, stand alone solar powered agricultural pumps and solarization of existing grid connected agriculture pumps. The Scheme has substantial environmental impact in terms of savings of CO2 emissions and all three components of the Scheme combined together are likely to result in saving of about 27 million tonnes of CO2 emission per annum.
47. Lala Lajpat Rai Birth Anniversary: 28 January
The year 2020 marks the 155th birth anniversary of Lala Lajpat Rai, one of the greatest freedom fighters of India. Lala Lajpat Rai was born on January 28, 1865, in a Jain Punjabi family in Dhudikae village of Punjab's Moga district. Rai was also known as Punjab Kesari. He played a pivotal role in the Indian freedom struggle. He was part of the famous radical trio Lal Bal Pal, who advocated the Swadeshi movement in India, involving the boycott of all imported goods and the use of Indian made goods. To report the political situation of India, in 1928, the British government set up the Commission, headed by Sir John Simon. When the Commission visited Lahore on October 30, 1928, Lajpat Rai led a non-violent march in protest against it.
48. Government signs 'Historic' peace accord with NDFB, ABSU to resolve Assam's decades-old Bodo issue
The government signed an accord with the National Democratic Front of Bodoland, one of the dreaded insurgent groups of Assam. The pact, described as "historic" by Prime Minister Narendra Modi, provides for setting up of a commission to reconstitute the Bodo Territorial Areas District (BTAD) by including new Bodo-dominated villages contiguous to the existing BTAD area and excluding villages with a predominantly non-tribal population. The All Bodo Students' Union, which has been spearheading a movement for a Bodoland state since 1972, and another group called United Bodo People's Organisation were also signatories to the accord. As per the accord, 1,550 militants belonging to the NDFB will lay down their arms on January 30. Also an economic programme of Rs 1,500 crore will be implemented in the next three years with equal contribution of Rs 750 crore each from the central and state governments.
49. Biggest DefExpo 2020 to take place in Lucknow
The Defence Expo 2020 in Uttar Pradesh's Lucknow city is going to be by far the biggest expo. The number of international companies confirming their presence at the expo has also gone up as compared to previous expos. The number of companies registered for participating in the 11th edition of the biennial mega defence exhibition, DefExpo 2020, to be held at Uttar Pradesh capital Lucknow between February 5-9, 2020; has reached 1,000. In the DefExpo 2018, held in Chennai, 702 companies had participated. Thus, it has become by far the biggest ever DefExpo to be held in India.
50. GRSE set to deliver ASW corvette INS Kavaratti to Navy soon
Defence PSU Garden Reach Shipbuilders and Engineers (GRSE) is set to deliver anti-submarine warfare stealth corvette INS Kavaratti to the Navy. 'Kavaratti' is the last of the four Anti-Submarine Warfare (ASW) stealth corvettes built by the GRSE for the Indian Navy under Project P28. Three of the four corvettes, INS Kamorta, INS Kadmatt and INS Kiltan were commissioned in 2014, 2016 and 2017 respectively. The new technology will mean that the warship, which has 90 per cent indigenous components, will also require lower maintenance.
51. Andhra cabinet approves abolition of legislative council
The Andhra Pradesh cabinet has approved the abolition of the legislative council after its chairman referred the three-capital Bill to the select committee on discretionary powers. The assembly had on discussed the happenings that took place in council in the last two days. Chief Minister YS Jagan Mohan Reddy asked the Speaker to allow a discussion on whether there was any need to let the council continue to exist, or whether it could be abolished. The Legislative Council may be dissolved for other reasons but not for the reason that it sent the bills to a select committee.
52. Gadkari gives 'GATI' to monitor Rs 3 lakh crore road projects
The Union ministry of road transport and highways has launched an online portal 'GATI'. The new portal created by NHAI on the lines of PRAGATI portal used by PMO can be accessed from NHAI website and contractors, concessionaires can raise any project related issues on it. Issues raised on GATI portal will be monitored daily by a team of officers in NHAI and will be constantly reviewed by the senior officers of NHAI and the ministry of road transport and highways.
53. Ganga Yatra under Namami Gange mission to begin from Bijnor, Ballia in UP
The five-day Ganga Yatra under Namami Gange mission kicked off from Bijnor and Ballia in Uttar Pradesh. UP Chief Minister Yogi Adityanath, Uttarakhand CM Trivendra Singh Rawat and Union Minister Sanjeev Baliyan launched the yatra from Bijnor, a place where Ganga enters Uttar Pradesh. Governor Anandiben Patel, Union Minister Mahendra Nath Pandey and Deputy Chief Minister of Bihar Sushil Modi will launch it from Ballia in eastern UP, where the holy river leaves the state to enter Bihar.
54. Country's first Super Fab Lab inaugurated in Kerala
The country's first Super Fab Lab was launched at the Integrated Startup Complex of the Kerala Startup Mission (KSUM). The lab will give a major push to the hardware industry in the country and the only such facility outside the U.S. The Super Fab Lab will function in collaboration with the Massachusetts Institute of Technology (MIT).
55. Shiv Sena-led Maharashtra govt launches its much-awaited 'Shiv Bhojan' scheme
The Shiv Sena-led Maharashtra government launched its much-awaited 'Shiv Bhojan' scheme.
The scheme is aimed at providing a meal to the poor for just 10 rupees. Under the scheme thalis or lunch plates would be available to people at designated centres canteens during a stipulated time in all the districts. Launching the scheme was one of the poll promises made by the Shiv Sena, which shares power with the NCP and Congress in a coalition government. Under the pilot scheme, at least one 'Shiv Bhojan' canteen has been started at district headquarters.
56. Pema Khandu dedicates Padi Yubbe outdoor stadium to the people of Lower Subansiri
Chief Minister Pema Khandu dedicated the 4000 seating capacity Padi Yubbe outdoor stadium to the people of Lower Subansiri district. The stadium has been named after the first cabinet Minister from the Apatani community. This Padi Yubbe Outdoor Stadium is the third after Pasighat and Daporijo to be completed and ready for use.
57. India's first war memorial for animals to come up in Meerut
A first of its kind war memorial for animals is being planned in Uttar Pradesh's Meerut city. It will feature those animals that have lost their lives in counter-insurgency operations, mainly in Kashmir. The memorial will be unique since it will be devoted to service animals, mostly dogs, but also horses and mules. It will be the country's first animal war memorial and recognise their heroics on the battlefield, devotion to duty and outstanding contribution to military service alongside soldiers. The monument would be similar to the National War Memorial in Delhi but on a smaller scale
58. Bharat Parv 2020 to begin at Red fort ground in New Delhi
Bharat Parv 2020, the programme to celebrate the spirit of India, begins at Red fort ground in New Delhi and will be on till 31st January. The objective of Bharat Parv is to encourage people to visit different tourism places of the country and to inculcate the spirit of 'Dekho Apna Desh'. The Tourism Ministry has said that the theme of this year's Bharat Parv is Ek Bharat Shreshtha Bharat and Celebrating 150 Years of Mahatma Gandhi. Bharat Parv has many attractions for the public including display of Tableaux of the Republic Day parade, performance by armed forces bands.
59. 2-day 'Innovation Festival' begins at Science Centre in Itanagar
In Arunachal Pradesh, the two-day 'Innovation Festival' kicked off at the Science Centre. The festival is being organized by the Arunachal Pradesh State Council for Science & Technology in collaboration with the National Innovation Foundation. More than 50 innovations are put on display by students from various educational institutions, grassroots innovators, artisans and entrepreneurs from Arunachal Pradesh, Assam and other states. The Innovation Festival, a first of its kind in the state, aimed to foster the culture of innovation among all people of the state, especially in all the educational institutions.
60. Himachal Pradesh celebrates its 50th Statehood Day
Himachal Pradesh celebrated its 50th Statehood Day on 25 January. On January 25, 1971 Himachal Pradesh was carved out as the 18th State of the country, after being a Union Territory for over 15 years.
Points to Remember
Number of District in Himachal Pradesh: 12
Chief Minister: Jai Ram Thakur
Governor: Bandaru Dattatreya
Members of the Legislative Assembly: 68
Lok Sabha Seats : 4
Rajya Sabha Seats : 3
61. Nation celebrates 71st Republic Day
The nation celebrates 71st Republic Day. The main function was organized at Rajpath in the National Capital. President Ram Nath Kovind unfurled the tricolour and took the salute of the parade. President of Brazil Jair Messias Bolsonaro was the Chief Guest at the Parade this year. The parade started from Vijay Chowk and proceeded towards the Red Fort grounds. It was commanded by Parade Commander, Lieutenant General Asit Mistry, General Officer Commanding, Headquarters Delhi Area. For the first time, a contingent of women bikers of CRPF performed daredevil stunts. Sixteen States and Union Territories and six Central Ministries participated in the Parade. Jammu and Kashmir participated in the parade for the first time as a Union Territory. The Tableau of Gujarat was on the theme Rani ki Vav - Jal Mandir which is a unique piece of ancient Indian architectural style, construction work and craftsmanship. Meghalaya's Tableau depicted the Double Decker Living Root Bridge which is a main tourist attraction of the state. Telangana's tableau brought to life its floral festival called Bathukamma. The Air Force tableau displayed models of the Rafale aircraft, Tejas aircraft, Light Combat Helicopter, Akash Missiles System and Astra Missiles. The major attraction was fly-past by the newly inducted Chinook and Apache helicopters along with Sukhoi and advanced light helicopters. Anti-satellite weapons - Mission Shakti, Army's battle tank Bhishma were also showcased during the 90-minute long parade.
62. Tribal Affairs Ministry proposes 6th Schedule Area status to Ladakh
Union Tribal Affairs Ministry has proposed 6th Schedule Area status to Union Territory of Ladakh. Tribal Affairs Minister Arjun Munda said that his ministry has sent the proposal to the Union Home Ministry to declare the 6th Schedule status to Ladakh. Environmentalist Sonam Wangchuk had last month appealed to Prime Minister Narendra Modi to preserve the culture and identity of Ladakh. The Sixth Schedule of the Constitution deals with the administration of the tribal areas in the four northeastern states of Assam, Meghalaya, Tripura and Mizoram.
63. West Bengal emerges at the top in vegetable production
West Bengal has overtaken Uttar Pradesh and emerged as the top State in vegetable production in 2018-19. According to the State-wise horticulture production data released at a conference organised by the Agriculture Ministry last week, West Bengal produced 29.55 million tonnes (mt) of vegetables last year. Andhra Pradesh continued to hold on to the pole position in fruits with 17.61 mt, followed by Maharashtra (10.82 mt) and UP (10.65 mt).
64. CEC Sunil Arora assumes Chairmanship of FEMBoSA for 2020
Chief Election Commissioner (CEC) Sunil Arora has assumed Chairmanship of the Forum of the Election Management Bodies of South Asia (FEMBoSA) for the year 2020. The Outgoing Chair of FEMBoSA, handed over the Logo of FEMBoSA to Mr Arora at the 10th Annual Meeting of FEMBoSA held in New Delhi. FEMBoSA was established at the 3rd Conference of Heads of Election Management Bodies of SAARC Countries held at New Delhi in May, 2012. With its eight members, FEMBoSA represents a very large part of the democratic world and is an active regional association of Election Management Bodies.
65. National Voters' Day: 25 January
The Government of India observes 25 January every year as "National Voters' Day". It started on January 25, 2011 to mark the Election Commission's foundation day. The theme for National Voters Day this year is 'Electoral Literacy for Stronger Democracy'. The purpose of this day is to make people aware of their voting rights and to attract more people, mostly the newly eligible younger generation, to vote and contribute to the electoral political process.
66. India provides 30,000 doses of vaccine to Maldives after Measles Outbreak
India supplied 30,000 doses of Measles and Rubella (MR) vaccine to the Maldives responding swiftly to an emergency request to contain the measles outbreak in the Maldives. The vaccine supply was quickly procured and delivered to Maldives Health Ministry within 72 hours of the request. Four people were tested positive for Measles in the last one week even though it has been eliminated from the country. Maldives Government had suspected an outbreak and requested emergency supplies of vaccine, which could not be made possible by a few international organizations. In 2015, India responded to the water crisis in Malé and airlifted water immediately and also sent supplies by ship, including an RO plant.
67. ECI hosts 10th Annual Meeting of Forum of Election Management Bodies of South Asia
Election Commission of India is hosting the 10th Annual Meeting of the Forum of the Election Management Bodies of South Asia (FEMBoSA) in New Delhi. The Election Commission of India will take over the Chair of the forum for the year 2020. On the occasion, the International Conference on the theme 'Strengthening Institutional Capacity' is also being organized. The forum was established at the 3rd Conference of Heads of Election Management Bodies of SAARC Countries held at New Delhi in 2012.
68. 16 States and UTs along with 6 central ministries to participate in Republic Day Parade
Sixteen states and Union Territories and Six Central Ministries will participate in the Republic Day Parade this year at Rajpath in New Delhi. Start-up India, Jal Jeevan Mission and Financial Inclusion are some of the themes of the tableaux of Ministries and Departments. The Walled City of Jaipur and Gujarat's iconic stepwell in Patan and the 550th Anniversary of Sikhism Founder Guru Nanak Dev will be thematically showcased among the host of tableaux in the Republic Day function.
69. This year, Republic Day ceremony to start from War Memorial, not India Gate
Changing a decades-old tradition, the 71st Republic Day ceremony will not begin from India Gate, where the Prime Minister commemorates soldiers who have died in combat for India. Prime Minister Narendra Modi will lay a wreath at the National War Memorial, which was opened on February 25, 2019. Chief of Defence Staff (CDS) General Bipin Rawat, Army chief General M M Naravane, Navy chief Admiral Karambir Singh and Air Force chief Air Marshal R K S Bhadauria will stand behind Modi when he pays homage to the dead soldiers. On March 27 last year, India became only the fourth country to successfully fire an Anti-Satellite (A-SAT) missile under a project named Mission Shakti. Demonstrating this prowess, the A-SAT missile will feature in the parade this Republic Day.
BUSINESS
70. Google announces $1 million grant to promote news literacy in India
Technology giant Google announced a USD 1 million grant to promote news literacy among Indians. The money will be given to Internews, a global non-profit, which will select a team of 250 journalists, fact checkers, academics and NGO workers for the project. The announcement, part of a USD 10 million commitment worldwide to media literacy, comes at a time when news publishers, especially on the digital front, have been found to have indulged in spreading misinformation. A curriculum will be developed by a team of global and local experts, who will roll out the project in seven Indian languages.
71. Government to sell 100 pc stake in Air India
The government issued the preliminary information memorandum for 100 per cent stake sale in national carrier Air India. As part of the strategic disinvestment, Air India would also sell 100 per cent stake in low cost airline Air India Express and 50 per cent shareholding in joint venture AISATS. Management control of the airline would also be transferred to the successful bidder. The government has set March 17 as the deadline for submitting the Expression of Interest (EoI).
72. Maharashtra State Cooperative Bank submits merger proposal with Rupee Bank to RBI
The Maharashtra State Cooperative (MSC) Bank has submitted a joint proposal for a merger with the Rupee Cooperative Bank. Mounting bad debt of the Rupee Bank had led RBI to put severe sanctions on the bank while superseding the erstwhile board of directors in 2013. The total deposit in the bank is around Rs 1,290.96 crore. The bank also has 304 employees who will be absorbed within the rolls of the MSC Bank.
73. RBI raises short-term investment limit of FPIs to 30% from 20% of portfolio
The Reserve Bank of India raised the investment limit for FPIs in government and corporate bonds. In two separate notifications, the central bank said foreign portfolio investors (FPIs) can now invest 30 per cent of their portfolios in central and state government securities, including in treasury bills, from the 20 per cent earlier. Similarly, in corporate bonds, too, short-term investments can now be 30 percent of the portfolio from 20 per cent earlier. Meanwhile, the RBI has also made relaxation in the voluntary retention route (VRR) for FPI investments in debt. The investment cap through VRR has been doubled to Rs 1.5 lakh crore, the RBI said in another circular.