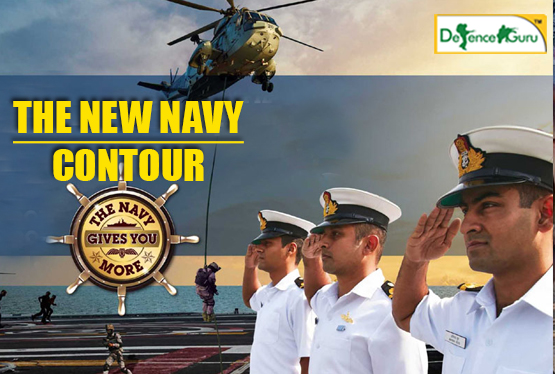 THE NEW NAVY CONTOUR
Silhouetted against blue sea and warm sun floats a cruise filled with classy and dashing personalities alias Navy personnel. Isn't it luring to get a well- paid government job with various insurance, allowances and of course the aura! Indian Navy comes with a tag of honor coupled with added employment benefits.
Adding another ball in the court, Indian Navy has launched a brand new exam as a medium to mark your entry in Indian Navy. Standing alongside with NDA and CDS the Indian Navy Eligibility Test (INET) has been inaugurated in 2019. Dig in further this article to comprehend useful information about INET:
Commencing with prior process, the actual procedure to join Indian Navy rested on a written UPSC exam followed by SSB interview while graduation was the limit to appear for the exam. In recent development Indian Navy has launched INET which will be a separate exam just as that of NDA or CDS along with the SSB interview and a medical examination.
INET aims to select deserving candidates for Direct Entry Officers in the Indian Navy. They are eligible to be promoted to Permanent Commission or Short Service Commission. To up your moral here is a list of officers included in the INET scheme:
► Pilot (MR) - for men and women
► Pilot (NMR) – for men only
► Observer- for men and women
► Air Traffic Control (ATC) - for men and women
► General Service - Executive (GS/X)
► Hydro– for men only
► General Service (Technical – Electrical & Engineering)
► Naval Architect- for men and women
► Information Technology– for men only
► Logistics- for men and women
► Education- for men and women
► Naval Armament Inspectorate Cadre (NAIC) - for men and women
► INET will be an online exam.
The eligibility criteria demand the candidates to be a graduate or post graduate such as engineer for special category. Both male and female candidates are welcome to take the exam.
INET is scheduled for candidates apart from those appearing in UPSC.
The exam will be held twice a year with one official notification being released every 6 months.
The official website for notifications is www.joinindiannavy.gov.in
After successfully triumphing the written exam as well as the tedious SSB interview session, candidates will have to pass the last hurdle, that is, medical assessment after which they are all set to undergo training at Indian Naval Academy.
The pattern of INET graphs a 2 hour question paper with 100 multiple choice questions (MCQs).
INET's syllabus incorporates English, Reasoning, Numeric Ability, Mathematics and General Science. That's quite elementary and easy to prepare. Every section is designated with 100 marks with 4 marks for every right answer. Add to that there will be negative marking of one mark for every wrong answer.
To enroll for the exam log in to the official website, pay a fee of Rs. 205 and download your admit card.
The first batch of exam has been conducted on 15th September, 2019. It was in limelight and a sure success. Dozens of students appeared in the exam and many more are already awaiting the process to register for next round of exam, to be held after 6 months. Join the queue and quickly avail the benefits!
Read More About
New Officer Entry for Indian Navy Lovers-INET Notification 2019