NATIONAL POLICY FOR WOMEN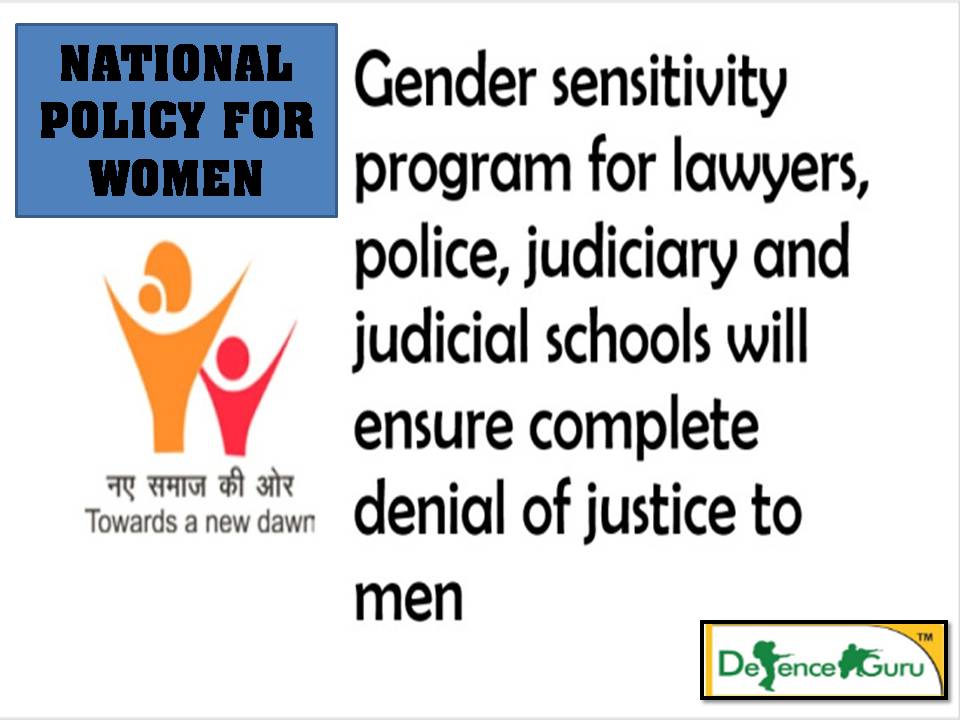 National Policy for Women
In the earlier times, woman have been in a suppressed state in our country but when the times changed and the country globalized, Indian mindset also changed and the concept of feminism and gender equality grabbed the eyeballs. The National Policy for the Empowerment of Women (NPEW) was formulated in 2001 so that all the woman get all the services, opportunities and face no discrimination based on gender. After 2001 till now there have been many fortuitous effects of the policy but in some way or the other, the women still face discrimination and harassment. In light of these facts, the governing bodies decided to formulate another policy for women in 2016 called National Policy on Women.
The various features of this scheme as stated by government are:
Prioritizing maternal and prenatal mortality to bring down the high rates of MMR and IMR.
Other than maternal health, the other health problems of women including communicable and non-communicable diseases like cancer, cardiovascular diseases, HIV/AIDS will be given prioritized attention.
The sexual and reproductive health needs of adolescents will get a special focus.
Traditional knowledge of women will be promoted for indigenous treatment in remote areas.
Preschool education at the Anganwadi centres will be strengthened and efforts to improve access to pre-primary education for girl children will be made.
Efforts will be made to effectively implement the RTE Act, 2001 by using education cess in addressing the infrastructure gap, availability of well-trained teachers and promoting a safe environment in remote areas.
Priority will be accorded to increase enrolment as well as retention of adolescent girls by promoting gender friendly practices like functional girls' toilets and higher recruitment of female teachers.
Innovation transportation models like cluster pooling of minibuses, differently abled transport will be developed since the distance from schools is one of the important factors that impact enrolment and retention of girls in schools.
For encouraging entrepreneurship among women, platforms like Mahila E-Haat will be supported.
One stop centres, women helpline, Mahila police volunteers, panic buttons in mobiles and surveillance mechanisms in public places will be created and made use of for enabling safety and security of women.
Efforts to reduce the child sex ratio will be taken.
This policy, thus, emphasizes on making women as empowered as men and aims at making the gender inequality, a black side of history. This policy on women, if adopted effectively, will drag us towards a better India.
JAI HIND

Leave a Reply
Defence Guru Team feels pleasure to appreciate from you ! Required fields are marked *.