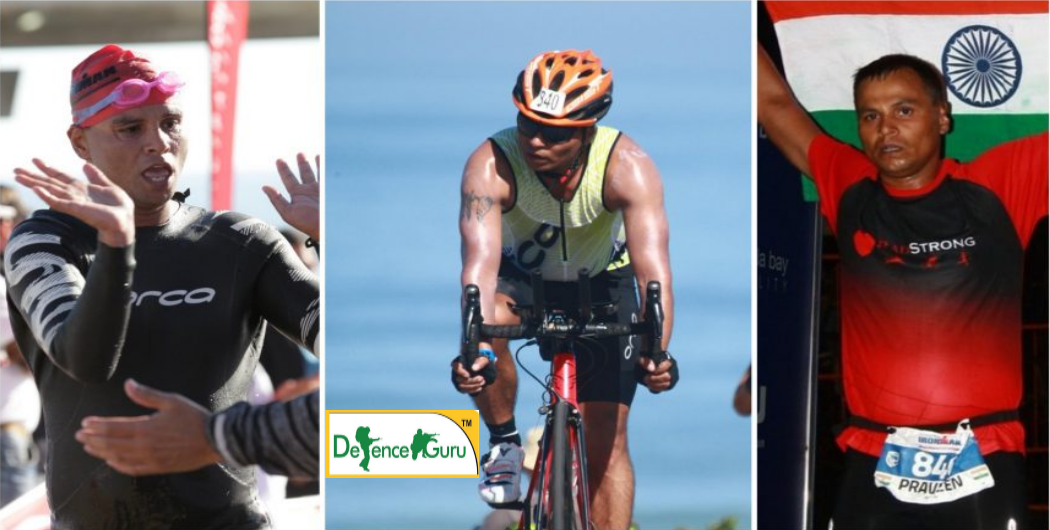 Praveen Teotia ,Former Marine Commando and disabled ironman athlete  proved that there are no barriers for success if you set your mind to achieving it. Praveen is the  India's first disabled Ironman after winning the prestigious Ironman Triathlon Championship 2018 in South Africa.
For people those who don't know, Teotia is a Shaurya Chakra winner. During the attacks of 26/11, Praveen Teotia took bullets in his chests and helped neutralize terrorists inside the Taj Mahal Hotel. During  this encounter Teotia suffered a punctured lung and became hearing impaired after a bullet piereced his ear. Later he was given non-active duty by the navy and that proved to be his biggest motivation to compete for the toughest race on earth. Praveen took voluntary retirement from Navy last July and started working in security at the Taj Group in Delhi. However, he resigned in March to prepare for the Ironman competition.
Former Marine Commando and disabled ironman athlete Praveen Teotia, Becomes India's First Disabled Ironman. He said"I wanted to prove myself and the Navy that I am still a commando not only in spirit but physically as well. No Navy man from India has ever finished the Triathlon so far," Teotia said.
The race was not easy for Teotia as his cycle broke down 70kms before the finish line, leaving him with a gearless cycle.
"One has to complete 180.2 km of cycling in the Ironman Trithalon. After cycling for 110 km, the derailleur of my cycle crumbled and I fell down on the road and injured my knee and ankle in the accident. But I did not give up. There was bike maintenance tent hardly 50 metres away. They repaired my cycle in 35 minutes and made it gearless. It was really tough to cycle uphill for next 70 km but I mustered my courage and completed the cycle of 180.2 km in 7:37 hours," Teotia told the Free Press Journal.