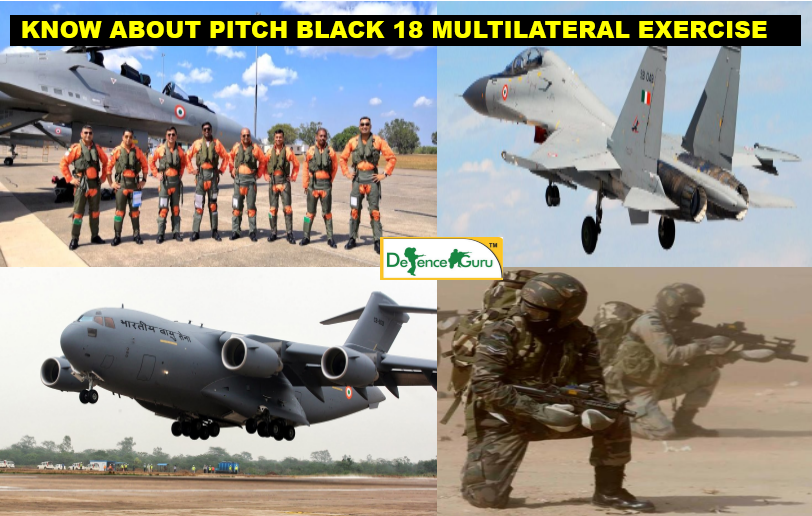 A part of Indian Air Force (IAF) contingent, comprising of SU-30MKI and C-130 aircraft, undertook its maiden operations from Royal Australian Air Force (RAAF) base in Darwin, Australia
In a tweet, the Indian Air Force said, "#ExPitchBlack18 : Today, IAF SU-30MKI & C-130 aircraft, undertook the Maiden Operations from RAAF base, Darwin, Australia. The Air-Warriors respond swiftly to challenges. They are resilient, flexible in their approach to work & quickly adapt to new environment. Jai Hind!!!"
An IAF contingent is currently at the Darwin Air Force Base in Australia to participate in the multinational air exercise Ex Pitch Black, one of the biggest exercises of its kinds. Officially inaugurated on Friday, the Indian Air Force has been at the centre of the exercise as it looks to build on regional partnerships, improve interoperability between nations and promote regional stability.
More than 140 aircraft and 4000 personnel from several countries are participating in the Operation Pitch Black in Australia.
The Indian contingent in Australia is being led by Group Captain CUV Rao and includes a Garud Team, four SU-30 MKI, one X C-130 and a X C-17 aircraft.
"After the recently-concluded Exercise Gaganshakti-2018, the IAF's engagement with the Indonesian and the Malayasian Air Forces and participation in the Exercise Pitch Black-18 in Australia, the IAF will once again showcase its capability to be an effective net security provider in the region," the IAF said in a statement earlier.
Operation Pitch Black will be on till August 17. The other countries participating - apart from hosts Australia - are France (New Caledonia), Singapore, Indonesia, US, Thailand, Malaysia, Canada, Germany, Netherlands and New Zealand.
According to Australia air vice-marshal (AVM) Steve Roberton, the exercise focuses on improving regional partnerships, enhancing interoperability and promoting regional stability.
Roberton said: "The exercise will be conducted in northern Australia from today until 17 August, with forces predominantly based at RAAF Darwin and RAAF Tindal and a forward operating base at Batchelor Aerodrome."
Exercise Pitch Black is a large-scale operational collective training activity that includes both day and night flights using fast jets, transport and other aircraft in a multi-national coalition environment.
Roberton added: "We thank the territory community for their support and will hold a number of public events, including a Mindil Beach flying display on 2 August, RAAF Darwin Open Day on 4 August and other activities."We also look forward to showcasing the northern territory to our international visitors, it's a great part of the world to visit at this time of the year."