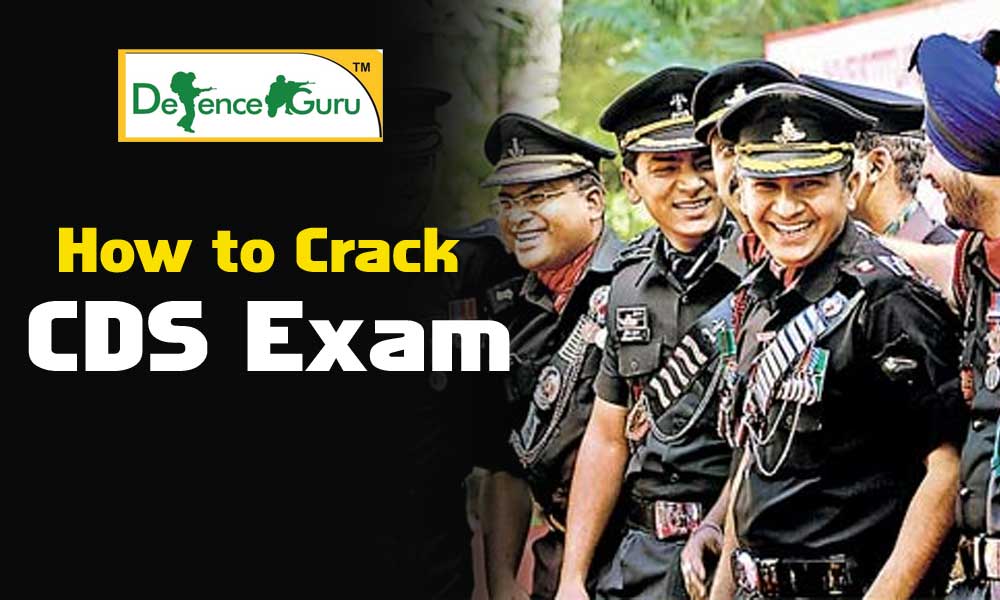 How To Crack CDS Exam 2018
CDS exam is the gateway to the Armed forces. It gives chance to candidates to join Air Force, Army and Navy. It is known as the best opportunity for all graduate Armed Forces aspirants. The exam is conducted twice a year and provides chance to join Indian Defence Services. CDS 2 2018 is just a few months ahead and the candidates would be preparing for it. Time is less and the work to do is more. But working strategically and preparing smartly can make the work. CDS II 2018 forms are out and all aspirants are altered to apply for it as per its eligibility criteria. Here we are given some CDS Exam tips that will help the aspirants in clearing CDS 2 2018 exam.
10 Tips To Crack CDS Exam 2018
Syllabus: Just be completely in sync with the syllabus and start preparing the subjects accordingly.
Past question papers: Solve as many past question papers as possible. Previous years' question papers will give you an insight into what to expect.
Maintain routine: It is a good idea to maintain a routine so that you completely cover all the subjects and also have the time to have a quick revision.
Clear concept: Have a clear understanding about the topics. This will help you solve the paper easily.
Stay away from questions out of aptitude: The negative marking of 1/3 can bring the score down. So candidates must not tick those questions which are out their knowledge. Just mark those on which you have confidence.
Time management: How to solve and answer all the questions in the examination hall is something that you have to plan and prepare well. Having a strategy in place helps. The strategy will differ from person to person. You can choose your own strategy. For instance, identify the topics you are strong at and tackle those questions first. Then move on to questions you are less confident about. Also time yourself and mentally have a certain amount of time fixed for answering the questions and stick to it.
Study material: You can refer to good study materials. They are available in book stores or online. They certainly help a lot.
Coaching: You can opt for personal coaching if you feel the need to. Or maybe you can get in touch with candidates who have cleared the CDS exam and take tips from them.
Officer's attitude: Begin to think and behave like an officer. You can practice by putting yourself in the shoes of an officer every time you face a situation. This will certainly play a vital role in developing your personality. Just a word of caution - be sincere when you think and behave like an officer, because superficiality is not going to pay here.
Build confidence: Have the confidence that you will clear the CDS exam. After all the Defence Forces is all about courage and confidence. So, having a positive attitude will go a long way in ensuring that you clear the CDS exam.
Also Read