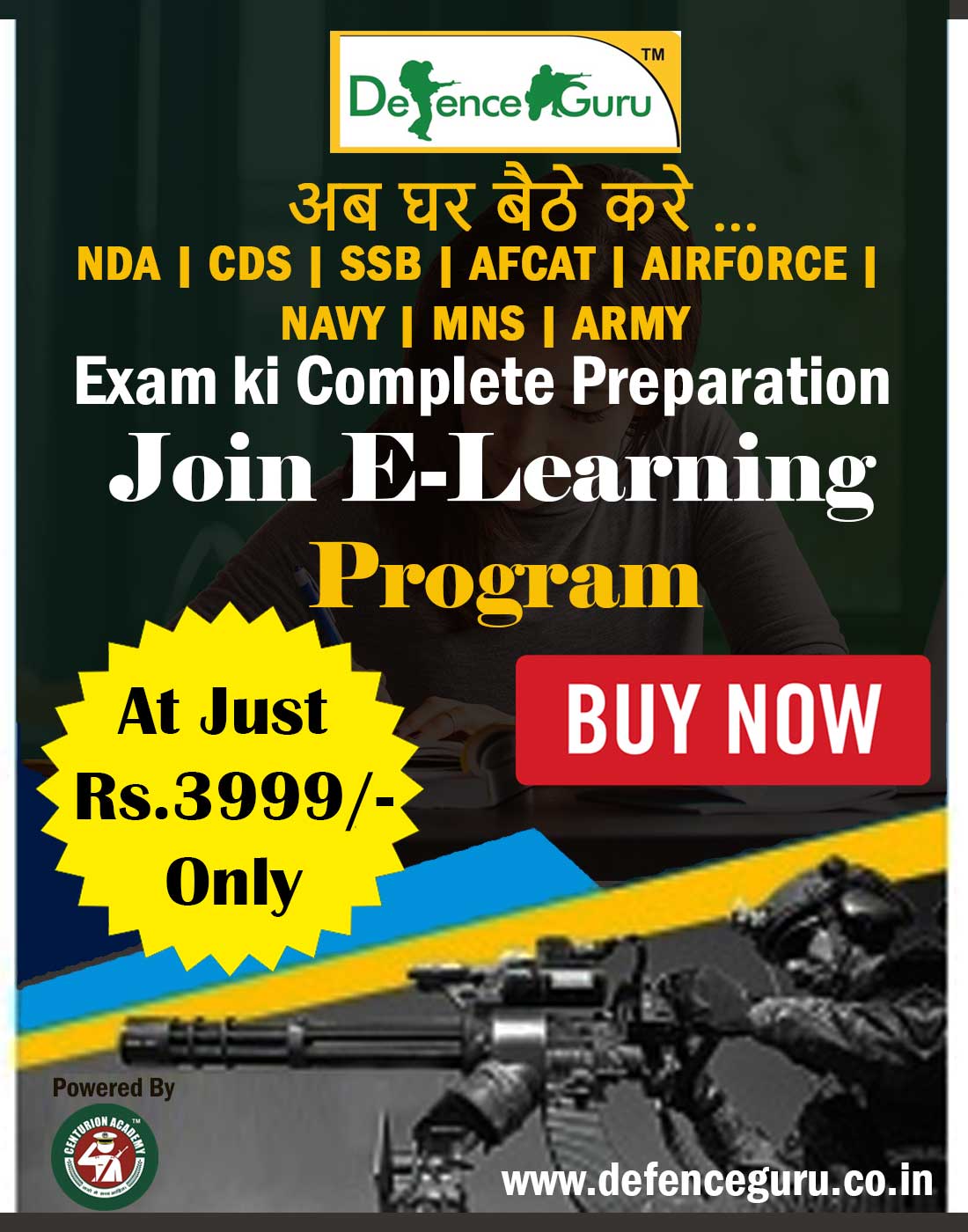 Join E-Learning Program for Defence Exam Preparation
E-Learning has become the most preferred way of studies now a day. It is not only interesting but also very cost friendly. Defence Guru "India's leading online portal for defence exam preparation" has launched e-learning module by that students can get quality content from it. The key features of e-learning module are as follows.
Defence Guru gives you a systematic approach to study with it's user friendly interface.
Here steps are quite simple. A candidate has to just sign up with Defence Guru portal and has to retain his user id and password to login.
Once a candidate logs in, he gets access to subject wise window.
Choose the subject, you wish to study. Clicking on a subject, you will be redirected to a new window, where all the names of topics will be mentioned at left hand side.
You can proceed learning by reading the topic and clicking the next button.
You can also click on any specific topic to go directly there.
At each topic, you are given a comment box wherein you can share your questions. You will be answered by the expert of that subject.
You can particularly see the list of the questions asked by you and the received answers. You will get the latest list.
You can also mark the topics as per your choice like Add to favourite, well understood topics, unclear topics etc.
You can also make your notes and save them to refer in future.