Reliance Global Corporate Security Executives officer Recruitment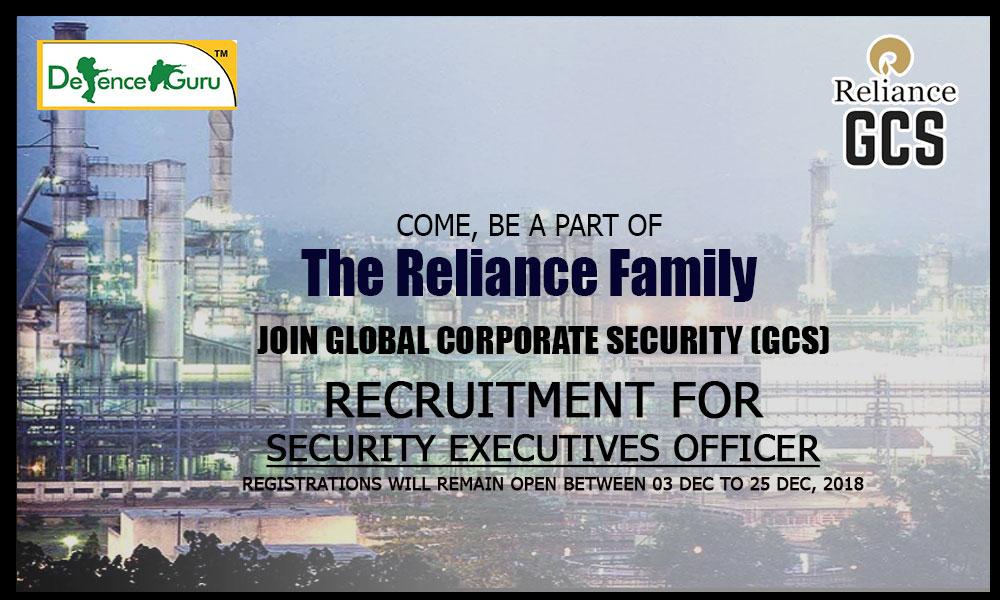 Reliance Global Corporate Security (GCS) Recruitment - Security Executives officer Apply Now
India's largest private sector company, Reliance Industries Limited (RIL), is seeking the best and brightest young women & men for an exciting career as Security Executives in the officer cadre. Selected Candidate will join Reliance Global Corporate Security (GCS) - An Organization of highly skilled and talented professionals, drawn from India's national security agencies to predict, pre-empt and mitigate risks across the enterprise.
Registrations will remain open between 03 Dec to 25 Dec, 2018
ELIGIBILITY CRITERIA
Nationality : Indian
Qualification: Graduation from any recognized University – Technical Streams (65%), Non-technical streams (60%), NCC 'C' graduates 55%(irrespective of stream).
Age: 20 - 24 for Non-Technical Graduates (Born between 01/01/1995 and 31/12/1998) & 20 - 25 for Technical Graduates (Born between 01/01/1994 and 31/12/1998)
Height: Male min 157.5 cms / & Female min 152 cms. (Male : min 157.5 cms / Female: min 152 cms.)
SELECTION PROCEDURE
1. MAT (Mental Ability Test): 02 hours
13th January,2019 & 20th January,2019
On qualifying MAT, successful candidates will be intimated the date for subsequent selection procedure, as given below. These four tests will be conducted on one designated day. The venue will be communcated subsequently.
2. PET (Physical Efficiency Test) : 02 hours
3. Group Discussion : 30 min
4. Psychometric Test : 02 hours
5. Personal Interview : 30 min

About Reliance Global Corporate Security (GCS)
The motto "Growth is Life" aptly captures the spirit of India's largest private sector company – Reliance Industries Limited. The Fortune 500 organisation has activities spanning Hydrocarbon Exploration & Production, Petroleum Refining & Marketing, Retail and Telecommunications, which are DeRisked and Secured by Reliance Global Corporate Security (GCS). Harnessing expertise from across the spectrum, GCS officers work round-the-clock to safeguard RIL assets and protect India's economic wealth.


Leave a Reply
Defence Guru Team feels pleasure to appreciate from you ! Required fields are marked *.
Latest Comments (6)
Visitor

"where can I check its result whose exam was held on 29 OCT 2020 ?? MAT"
Wrote on 06-11-2020 at 11:07:58

---

Visitor

"Jai hind"
Wrote on 16-10-2020 at 05:32:13

---

Visitor

"Sir.. I am santosh... I want to join. Ur company... My husband. Serving. In CRPF sinse 2013...it.is possible... Plzzz tell me sir. I am waiting for ur reply. "
Wrote on 12-10-2020 at 10:51:59

---

Visitor

"Sir I am retired from CRPF. I have worked in 20 years CRPF, during this time I have also deputation 5 years NATIONAL SECURITY Guard (NSG/BLACK CAT). Currently I working at Super Smelters Limited as a PSO(MD)send last one years and half now.At same time the best discipline and best emergency control have also got rewarded receive. Appreciate letter has also received during COVID19. I also have an all India licence PISTOL. Thank you sir."
Wrote on 04-10-2020 at 06:53:07

---

Visitor

"Dear Sir, I am retired from Army Education Corps AS Honorary Captain due to superannuation on 31 Dec 2017, presently serving with Mahindra Defence under the head Dial 112 of UP on contractual base and within 3 months going to be retired from current job, I am very gratefull to you if I get an opportunity to serve with the well known industry of the world, Regards and thanks Zargar GN "
Wrote on 15-07-2020 at 01:11:25

---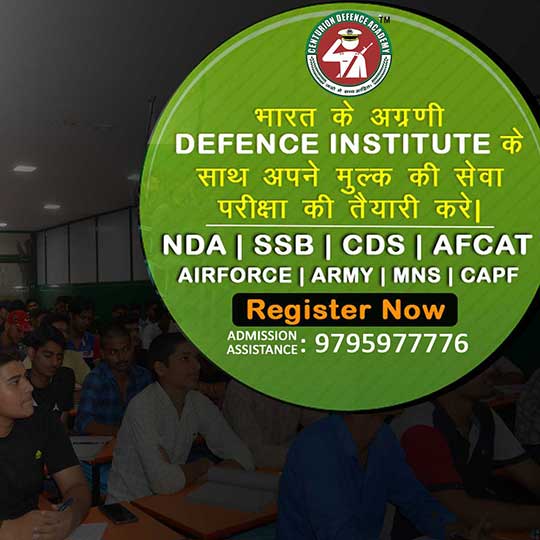 Newsletter Sign Up
Sign up to our newsletter and get exclusive deals you will not find anywhere else straight to your inbox!
-->