How to Join Officers Training Academy OTA 2019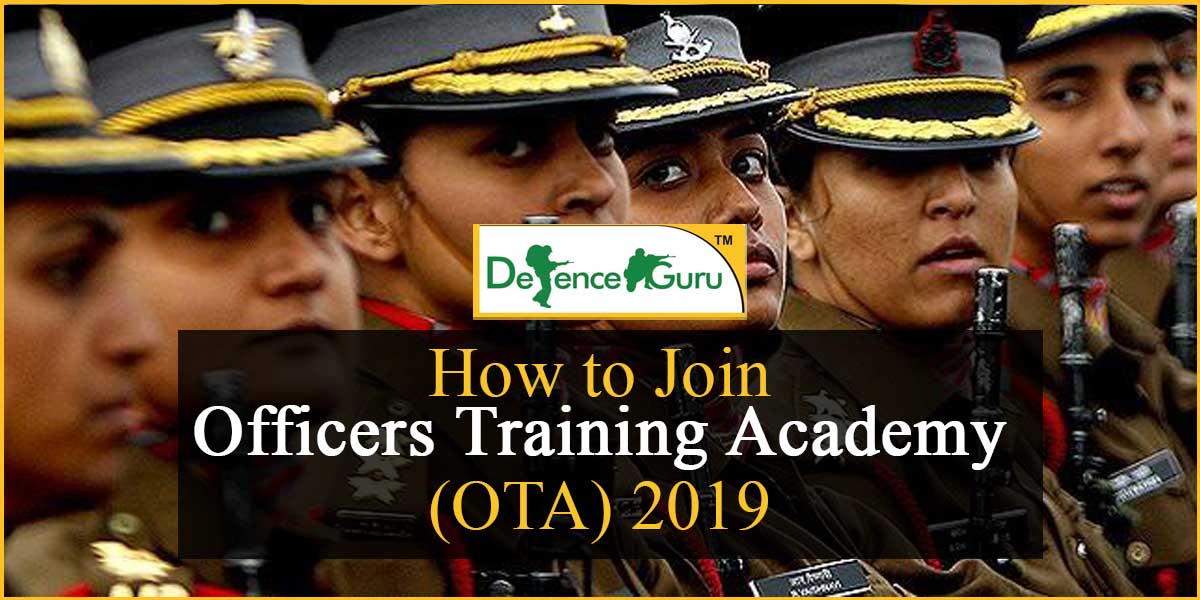 How to Join Officers Training Academy (OTA) 2019
Officers Training Academy (OTA) Provides Training To Men As Well As Women To Make Them A Good Leader In Future. The Training At The Academy Gives those Leadership Qualities, Moral Values, Mental And Physical Toughness, A Spirit Of Adventure And A Will To Win In The Cadets. On Completion Of Training, The Cadets Are Commissioned In Indian Army With Short Service Commission And Permanent Commission. There Are Two Officers Training Academies One Is At Chennai And Another One Which Is In Gaya( Bihar )
Officers Training Academy (OTA)-2019 Can Be Joined:
Through CDSE: Men and Women Can Join OTA for SSC Non-Technical Branch through CDSE or Combined Defence Services Exam which is Held Twice a Year by UPSC. On Qualifying The UPSC Written Exam, Successful Candidates Undergo SSB Interview Followed By Medical Checkup. Education Qualification Required Is BSC/BA/BCA/B.COM from A Recognized University
Through SSC Technical: Men And Women Who Are Technical Graduates Can Join Through SSC-Technical Entries. There Is No Written Exam and The Shortlisting of Application Is Done On The Basis Of Cut-Off Percentage of Qualifying Exam, i.e. engineering. Short Listed Applicants are later Called For SSB INTERVIEW Followed By Medical Check Up
NCC Special Entry Scheme: Application are invited from UNMARRIED Male and Female, for grant of short service commission in the Indian Army. A candidate have degree of a recognized University or equivalent with aggregate of minimum 50% marks taking into account marks of all the years, served for minimum two academic years in the senior Division/Wing of NCC and should have obtained minimum of 'B' Grade in 'C' Certificate Exam of NCC.
Judge Advocate Entry: Candidate With Minimum 55% Aggregate Marks In LLB Degree (3 Yrs. Professional After Graduation Or 5 Yrs. After 10+2 Exam) Are Eligible To Apply For Judge Advocate Entry. Selected Candidates are called for Interview and Medical Test
These Ways Gives You The Option Of Joining Into Defense Field And Servicing As SCC (Short Service Commission) Officer For 10 Yrs.
Once Particular SSC Period Is Over, Officers Are Allowed To Choose For Permanent Commission. Alternatively, There Is An Option To Ask For Extension.
Basic Requirements for Officers Training Academy (OTA)- 2019:
Nationality: The Candidate Should Belongs To India And Should Not Have Any Criminal Back Ground.
Age Limit: The Candidate Age Limit Should Between 19-25 Years.
Marital Status: The Candidate Should Be Unmarried/Single.
Physical Health: The Candidate Should Free From Diseases. The Candidate Should Have A Perfect Physical And Mental Fitness. The Candidate Should Have A Good Eye Vision With Out Any Defect.
There is three stage of selection for Officers Training Academy (OTA):
1. Written Exam
2. Interview
3. Medical
Exam Pattern For Officers Training Academy (OTA):
• English (Objective Type) 100 Marks
• General Knowledge (Objective Type) 100 Marks
Total 200 Marks
Training:
The Academy Transforms Young Men And Women Into Strong Officers Who Can Serve Their Nation At The Time Of War And Peace. The Officers Are Trained For 49 Weeks In Which They Learn To Perform Effectively While Guarding National Border, Assisting Civil Administration During Natural Calamities, Overcoming Internal Disturbances, Participating In Peacekeeping Missions.
Cadet Life:
Both Men And Women Cadets Enjoy A Very Good Life, Their Life Has Disciplined At Top Priority. Both Chennai And Gaya Academy Provides A Comfortable Life To Cadets.


Leave a Reply
Defence Guru Team feels pleasure to appreciate from you ! Required fields are marked *.
Latest Comments (9)
Visitor

"I have to apply for officers training academy and my graduation will be completed in 2022 so my results will be out in month of April then then when shall I apply for this Is there any time limit to apply for it which depends on vacancies "
Wrote on 11-11-2020 at 07:49:46

---

Visitor

"what is nontechnical in OTA chennai ?. Is it belong to science or not . I am graduating bsc from microbiology chem and botany is I am alligble for OTA chennai"
Wrote on 09-11-2020 at 08:27:15

---

Visitor

"Sir I want to join"
Wrote on 08-11-2020 at 12:36:39

---

Visitor

"I am joining training"
Wrote on 20-10-2020 at 04:27:23

---

Visitor

"10 diploma can apply????"
Wrote on 14-10-2020 at 08:15:37

---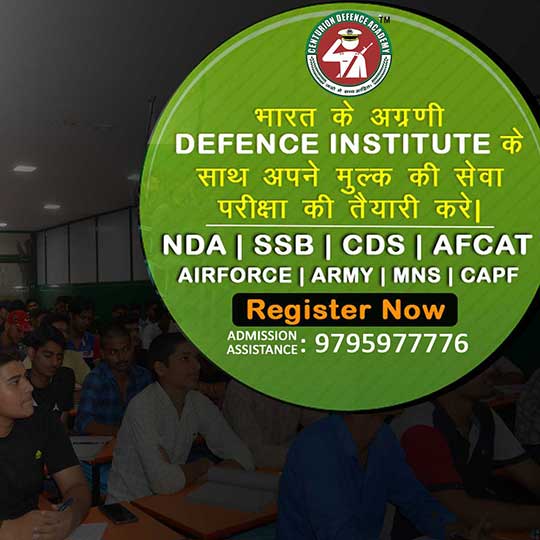 Newsletter Sign Up
Sign up to our newsletter and get exclusive deals you will not find anywhere else straight to your inbox!
-->