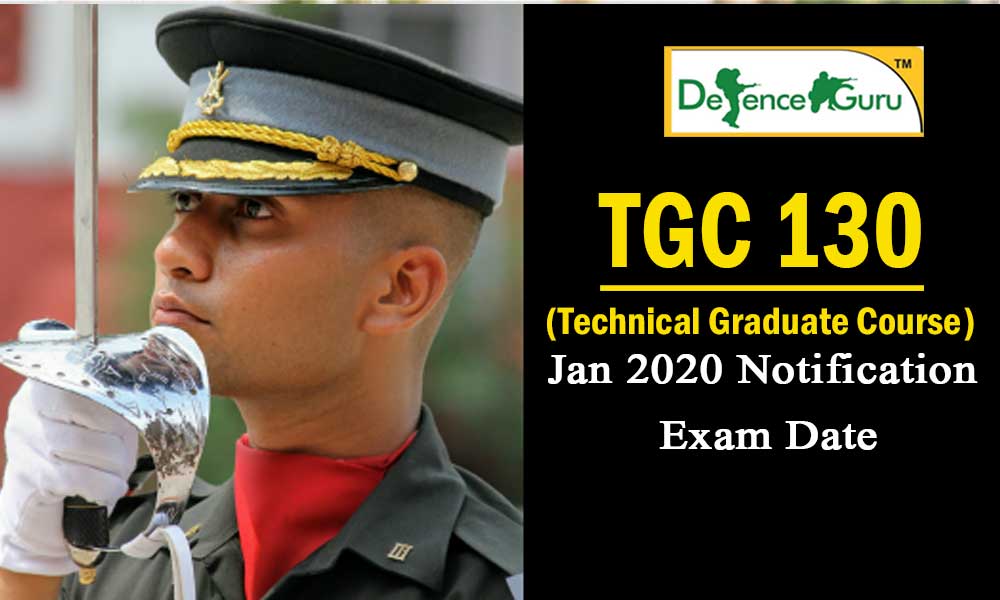 TGC 130 (Jan 2020) Notification and Exam Date – Indian Army Technical Graduate Course
Indian Army TGC 130 Recruitment 2019 Notification: Indian army is soon going to publish the notification TGC 130 also known as Technical Graduate Course 130 for male engineering graduates to join the Indian Army. Male engineering graduates who are studying in the final year or completed the engineering can apply for TGC 130 entry. The online registrations for TGC 130 will be open on 10th April until 09th May 2019.  Technical Graduate Course 130 applications are invited from married/unmarried MALE Engineering Graduates for 130th Technical Graduates Course (commencing in Jan 2020 at Indian Military Academy (IMA), Dehradun). As per the latest update on Indian Army's TGC 130 entry, it will be available on joinindianarmy website from 10th April and candidates who are eligible and interested can apply for the TGC 130 online. TGC 130 registration process will start from  10th April 2019. Candidates are suggested to register at joinindianarmy.nic.in now and fill their complete and correct details to apply for TGC 130 as and when the TGC 130 application goes online.
TGC 130 Important Details
TGC 130 Registration Date :Â Â  Â 10th April 2019
TGC 130 Closing Date:Â Â  Â Â Â  Â 09th May 2019
TGC 130 Cut off marks:Â Â  Â Â Â  Â 65%-75% (varies as per your branch)
TGC 130 SSB Dates:Â Â  Â Â Â  Â July 2019 onward
TGC 130 Merit List:Â Â  Â Â Â  Â Dec 2019
How To Apply Online
Applications will only be accepted online on website "www.joinindianarmy.nic.in". Click on 'Officer Entry Apply/Login' and then click 'Registration'. Fill the online registration form after reading the instructions carefully. After getting registered, click on 'Apply Online' under Dashboard. A page 'Officers Selection – Eligibility' will open. Then click 'Apply' shown against Technical Graduate Course. A page 'Application Form' will open. Read the instructions carefully and click 'Continue' to fill details as required under various segments. Personal information, Communication details, Education details and details of previous SSB. 'Save & Continue' each time before you go to the next segment. After filling details on the last segment, you will move to a page 'Summary of your information' wherein you can check and edit the entries already made. Then click on 'Submit Now' only after carefully ascertaining that the correct details have been filled in. After submitting, click on "PDF" and take two copies of the application form having Roll No and other details generated by the system.