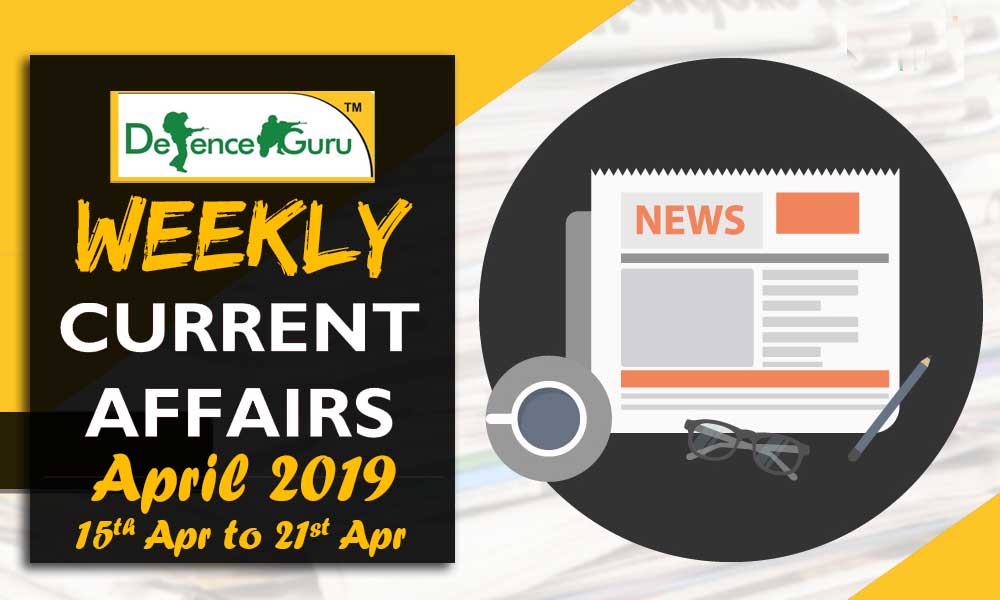 1. Jaideep Sarkar
Jaideep Sarkar has been appointed as India's next High Commissioner to South Africa. Sarkar, a 1987-batch Indian Foreign Service officer, is currently serving as India's ambassador in Bhutan. He served in Indian Missions in Tokyo, Seoul and Bangladesh as well. The government also appointed Suhel Ajaz Khan, presently serving as India's Deputy Chief of Mission in Saudi Arabia, as the next Ambassador to Lebanon.
Points to Remember : South Africa
South Africa capital: Pretoria is the administrative capital, Cape Town is the legislative capital and Bloemfontein is the judicial capital.
Currency: South African Rand
2. Rajesh Kumar Yaduvanshi
Punjab National Bank (PNB) has appointed Rajesh Kumar Yaduvanshi as the Executive Director of the bank with effect from April 15. He has also worked with Dena Bank in capacity of the Executive Director. Yadivanshi, having 34 years of banking career, had joined PNB as a management trainee in 1985. With his joining, PNB now has three Executive Directors, the others being L V Prabhakar and A K Azad.
3. Mithali Raj
Indian women's cricket team captain Mithali Raj has been named the goodwill ambassador of Team India at the Street Child Cricket World Cup (SCCWC). She, alongside Saurav Ganguly and Rajasthan Royals, joins in supporting the team as they gear up for the final match at Lords, just ahead of the ICC Cricket World Cup. The Street Child Cricket World Cup 2019 (SCCWC) is the first cricket world cup for street-connected children. The tournament is being organised by Street Child United (SCU), a UK based organisation.
4. Najma Akhtar
Professor Najma Akhtar was appointed Vice Chancellor of New Delhi's Jamia Millia Islamia. She became the first woman to head the 99-year-old university. Akhtar is the head of the Department of Training and Capacity Building in Education at the National Institute of Educational Planning and Administration in New Delhi. She has been appointed Jamia vice chancellor for five years. Akthar is also the first woman vice-chancellor of any central university in Delhi.
5. Kaushik Shaparia
Deutsche Bank appointed Kaushik Shaparia as the chief executive officer for India to succeed Ravneet Gill. Gill left the bank to head private lender YES Bank earlier this year. Shaparia's appointment will be effective from May 2019. Shaparia served as Asia Pacific Head of Corp­orate Banking Coverage within Institu­tio­nal and Treasury Coverage.
6. Pulitzer Prize
The New York Times and The Wall Street Journal were awarded Pulitzer Prizes for their separate investigations of President Donald Trump and his family. The South Florida Sun Sentinel won the Pulitzer for public service for its coverage of failings by school and law enforcement officials before and after the February 2018 massacre at Marjory Stoneman Douglas High School. The Associated Press won a Pulitzer for international reporting for its coverage of the war in Yemen. Reuters was honoured for international reporting for its coverage of atrocities committed against Rohingya Muslims in Myanmar.
Points to remember : Pulitzer Prize
The Pulitzer Prize is an award for achievements in newspaper, magazine and online journalism.
Each winner receives a certificate and a US$15,000 cash award.
7. U.N. Press Freedom Prize
Two Reuters journalists who are currently serving seven-year prison sentences in Myanmar are to be awarded a prize for press freedom by the U.N.'s cultural organization. The 2019 UNESCO/Guillermo Cano Press Freedom Prize is being awarded to Wa Lone and Kyaw Soe Oo The award carries prize money of $25,000.
Points to Remember : UNESCO
UNESCO: United Nations Educational, Scientific and Cultural Organization
Headquarters: Paris, France
Head: Audrey Azoulay
8. Book on Jallianwala Bagh poem 'Khooni Vaisakhi' released in UAE
A book containing English translation of the 100-year-old classic Punjabi poem about Jallianwala Bagh massacre, 'Khooni Vaisakhi' has been released in Abu Dhabi. India's Ambassador to the UAE Navdeep Singh Suri commended the launch of the book, saying the ballad is now reaching a global audience. The poem was translated by Mr Suri whose grandfather, revolutionary poet and novelist Nanak Singh, a Jallianwala Bagh survivor, wrote it after witnessing first-hand the events of April 13, 1919. The book was also released in New Delhi on April 13, marking 100 years since the Jallianwala Bagh massacre that took place in Amritsar.
9. Amar Pal
Noted Bengali folk singer Amar Pal died in Kolkata after a prolonged illness. He was 96. He is one of the legendary figures to popularise Bengali folk songs. His playback in Satyajit Ray directed Hirak Rajar Deshe 'Kotai Ranga Dekhi Duniyay' was one of the hit songs among Bengali circles.
10. Pradeep Choubey
Renowned Hindi poet Pradeep Choubey died of a cardiac arrest in his home. Choubey (70) was the younger brother of a celebrated humorist, satirist and poet Shail Chaturvedi. Choubey, known for his humorous poetry. He quit his job at Dena Bank to pursue his passion for poetry and travelled across the nation enthralling audiences with his punches.
11. Asian Athletics Championships begins in Doha
The Asian Athletics Championships begin in Doha. The Asian Athletics Championships is an event organized by the Asian Athletics Association. In the 2017 Championships held in Bhubaneswar. In 2017, India had finished on top with a record-breaking haul of 29 medals - 12 gold, 5 silver and 12 bronze. China had finished second with 20 medals.
12. Chandigarh to host Asian Billiards, Snooker Championsh`ips
Chandigarh will host the 18th Asian Billiards, the 20th Under-21 Asian Snooker Championship and the 3rd Ladies Asian Snooker Championship from April 27 to May 3. Internationally renowned players from around 15 Asian countries will be participating in this championship. The current World Billiards Champion, Pankaj Advani will spearhead the Indian challenge. The championship is being organized under the aegis of the Asian Confederation of Billiard Sports (ACBS) and Billiards and Snooker Federation of India (BSFI).
13. Bajrang regains top spot in world wrestling rankings
India's Bajrang Punia has regained the world number one spot in the men's 65-kilogram freestyle category rankings. The rankings were released by United World Wrestling. Punia, who won Gold in the Asian Games and Commonwealth Games as well as a silver in the World Championships last year. He had first reached the world number one spot in November 2019. He won a gold medal at the Dan Kolov-Nikola Petrov tournament in Bulgaria last month.
14. Kento Momota beats Anthony Ginting to win Singapore Open
Japan's Kento Momota won the Singapore Badminton Open men's singles title by beating seventh seed Anthony Ginting 10-21, 21-19, 21-13. In the women's final, Tai Tzu-Ying claimed her second Singapore Open title with a 21-19, 21-15 victory over Japan's Nozomi Okuhara.
15. Harsheel Dani clinches Dutch International title
Former junior national champion Harsheel Dani rallied from a game down against Mads Christophersen of Denmark to clinch the Dutch International badminton title in The Hague. Dani eased to a 15-21, 21-12, 21-13 win in just 47 minutes. The 22-year-old missed out almost eight months last year due to ankle surgery. Dani won the Ghana international crown last year.
16. Tiger Woods bags fifth Masters at Augusta
Golf icon Tiger Woods has won his fifth Masters, the first major of the season play this week at the Augusta National course. This came 14 years after his first victory here in 2005. Tiger has undergone several back operations and endured a series of personal vicissitudes over the past 11 years. His earlier Masters victories came in 1997, 2001, 2002 and 2005.
17. Meena Kumari Maisnam clinches gold in Boxing World Cup
India finished with 5 medals in the Boxing World Cup which concluded at Cologne, Germany. Meena Kumari Maisnam continued her fine run to win gold in the 54 kg. Reigning youth world champion Sakshi (57 kg) and India Open champion Pwilao Basumatary (64 kg) settled for the silver. Pinki Rani (51 kg) and Parveen ( 60 kg) won bronze.
18. Lewis Hamilton wins Formula One's 1,000th race
Lewis Hamilton won the 1,000th Formula One Grand Prix. This was world champion Hamilton's sixth victory at the Chinese Grand Prix and second in a row this season. He grabbing the lead from Mercedes team-mate Valtteri Bottas at the first corner and powering to victory in Shanghai. Max Verstappen of Red Bull was fourth and Charles Leclerc was fifth. Lewis Hamilton 2019 team: Mercedes
19. Gelete Burka and Abrha Milaw win 2019 Paris Marathon
Ethiopian athletes Gelete Burka (women's race) and Abrha Milaw (men's race) won the 43rd edition of the Paris Marathon. They led a record 60,000 participants to the finish line through the French capital. Milaw won the men's race with a time of 2 hours: 07 minutes and: 50 seconds. Burka was the fastest woman with 2 hours: 22 minutes and: 48 seconds. In the wheelchair race, Julien Casoli won for the third time. The Paris marathon is one of the world's most popular running events.
20. Mount Agung volcano in Bali erupts again
In Indonesia, Mount Agung volcano in Bali resort Island erupted. Thousands of masks have been distributed to the communities amid the fears of the ashes impacting human respiratory. Mount Agung is situated in Karangasem district and about 70 km from tourist hub Kuta. In its last eruption in 1963, more than 1,100 people were killed.
21. 7th China International Technology Fair kicks start in Shanghai
The 7th China International Technology Fair opened in Shanghai. It is a national-level professional fair focused on international technology trade. With an exhibition space covering 35,000 square meters, the fair has five exhibition areas including professional technologies, technological innovation, and trade services. Nearly 1,000 companies and organizations are attending the fair. The CSITF has become an important showcase for the latest technologies worldwide since 2013 when the first exhibition was held.
22. Saudi Arabia to host the G20 summit in 2020
Saudi Arabia announced it will host the G20 summit in November 2020 in the capital Riyadh. It will be the first G20 meeting in the Arab world will be held in November 2020. Japan will host this year's G20 summit in Osaka, which will be held June 28-29. In 2018, the conference was held in Buenos Aries, Argentina. The G20 is made up of 19 of the world's biggest economies, as well as the European Union. It was formed in 1999 to discuss policy matters and financial stability.
23. India rebuilds Chhyoiphel Kundeling monastery in Nepal
India has rebuilt Chhyoiphel Kundeling Monastery in Nepal. The Monastery has been reconstructed with Government of India grant of 18.9 million Nepalese rupees. The Chhyoiphel Kundeling Monastery was established in 1946 with the active initiation and contribution of Lisankhu villagers.
24. Saudi Arabia increases India's Haj Quota to 2 lakh
Saudi Arabia has issued a formal order increasing the Haj quota of India to two lakhs from one lakh seventy five-thousand. The decision will ensure that all the Haj applicants from big states like Uttar Pradesh, West Bengal, Andhra Pradesh and Bihar can embark pilgrimage this year as their waiting lists have been cleared due to the increase in quota. The Saudi Crown Prince Mohammed bin Salman at a meeting with Prime Minister Narendra Modi had announced that Indian Haj quota would be increased by 25 thousand to two lakhs. A record number of two lakh Indian Muslims will perform Haj this year without subsidy.
25. INS Kolkata and INS Shakti to arrive in China to participate in IFR
Indian Naval Ships Kolkata and Shakti will arrive at Qingdao in China to participate in the International Fleet Review IFR as part of 70th Anniversary celebrations of People's Liberation Army (Navy). International Fleet Review is a parade of naval ships, aircraft and submarines, and is organised by nations to promote goodwill, strengthen cooperation and showcase their organisational capabilities. IFR also serves as an ideal platform for the world's navies to showcase their prowess and indigenous ship designing and shipbuilding capabilities in a global and international arena.
26. World Heritage Day 2019: 18 April
World Heritage Day is celebrated every year on April 18. The day is also known as the International Day for Monuments and Sites. The day is celebrated to raise awareness about the diversity of cultural heritage, monuments and their relevance. The theme for 2019 is 'Rural Landscapes'.
27. Google opened its first Africa Artificial Intelligence lab in Ghana
Google has opened an Artificial Intelligence (AI) research lab in Ghana's capital Accra. It is the first lab of its kind in Africa. The lab would develop solutions in areas including agriculture, like helping in diagnosing certain types of crop disease. Google opened new research centers across the globe such as in Tokyo, Zurich, New York, and Paris, to exhibit itself as AI first company in front of the world.
Points to Remember: Ghana
Ghana's capital: Accra
Currency: Ghanaian cedi
28. Sri Lanka's 1st satellite 'Raavana-1' launched into space
Sri Lanka's first satellite 'Raavana-1' was launched into space from NASA's Flight Facility on Virginia's east shore. 'Raavana 1' weights around 1.05 kg and the lifespan of the satellite is around one and a half years. The launch marks Sri Lanka's entry into the global space age. The satellite was designed and built at the Kyushu Institute of Technology in Japan by two Sri Lankan research engineers.
29. Historic Mujibnagar day being observed in Bangladesh
The historic Mujibnagar day was observed on 17 April in Bangladesh. The day marks the oath taking ceremony of Bangladesh's first government in 1971 at Baidyanathtala in Meherpur. On this day in 1971, senior leaders of the liberation movement of Bangladesh had assembled at Baidyanathtala to form the provisional government of independent Bangladesh. Bangabandhu Sheikh Mujibur Rahman was declared the President in absentia as he was arrested and flown to Pakistan after the Pakistan military crackdown on the then 'East Pakistan' on the night of March 25, 1971.
30. China makes world's 1st armored amphibious drone boat
China has successfully tested the world's first armed amphibious drone boat. It is capable of forming a combat triad with aerial drones and other drone ships. Built by Wuchang Shipbuilding Industry Group under China Shipbuilding Industry Corporation, the drone ship is named asMarine Lizard. Having a maximum operation range of 1,200 kms, the Marine Lizard can be remotely controlled via satellites.
31. INS Magar loaded with relief material reaches Mozambique
Indian naval ship INS Magar reached Mozambique's Beira city loaded with suitable relief material. The ship handed over 250 tonne of rice and 500 kg of epidemic medicines for the population of Beira affected by Cyclone Idai. Three Indian Naval ships were among the first responders in the aftermath of Cyclone Idai in mid-March, providing rescue, medical care and relief to around 3,500 people in Beira.
Points to Remember: Mozambique
Capital: Maputo
Currency: Mozambican metical
32. UAE to host world's foremost Artificial Intelligence Summit
UAE is set to host the world's foremost Artificial Intelligence, AI Summit to empower global dialogue on the future of government, business and society. The inaugural 'AI Everything', AIE will take place at the Dubai World Trade Centre, between 30 April to 1st May. The two-day event will bring together world leaders to define the underlying pillars of governance, business and society.
33. Finland's Social Democrats declare general election victory
The leader of Finland's centre-left Social Democratic Party (SDP) Antti Rinne, has declared victory in the general election. The victory was declared after almost complete results showed his party winning by a razor-thin margin with 17.7%. The nationalist, Eurosceptic Finns party was in second place with 17.5%, according to nearly complete results published by the justice ministry. If final results confirm the outcome, Rinne could become Finland's first leftwing prime minister since 2003.
Points to Remember: Finland
Finland Capital: Helsinki
Currency: Euro
34. Indian Navy launches Guided-missile destroyer 'Imphal'
The Indian Navy launched guided missile destroyer 'Imphal' at Mazagon Dock Shipbuilders in Mumbai. Imphal is the third ship to be launched under a project in which ships are built to carry and operate two multiple role helicopters. Enhanced stealth features have been achieved through the shaping of hull and use of radar transparent deck fittings which make the ships difficult to detect.
35. Civil Services Day: 21 April
The Civil Service Day is celebrated on 21 April every year. The purpose of this day is to rededicate and recommit themselves to the cause of the people. On this occasion, all officers of Central and State Governments are honoured for excellence in public administration by the Prime Minister of India.The Civil Services refer to the career bureaucrats who are the permanent executive branch of the Republic of India. The civil service system is the backbone of the administrative machinery of the country.
36. Bhopal gas tragedy among the world's major industrial accidents of the 20th century: UN
The 1984 Bhopal gas tragedy which killed thousands of people is among the world's "major industrial accidents" of the 20th century according to a UN report. UN warned that 2.78 million workers die from occupational accidents and work-related diseases each year. The report released by the UN labour agency International Labour Organization (ILO) said that in 1984, at least 30 tons of methyl isocyanate gas, which was released from the Union Carbide pesticide plant in Bhopal, affected over 600,000 workers and nearby inhabitants.
The report titled 'The Safety and Health at the Heart of the Future of Work - Building on 100 years of experience' said the Bhopal disaster was among the world's "major industrial accidents after 1919".
Points to remember: International Labour Organization
International Labour Organization Headquarters: Geneva, Switzerland
Head: Guy Ryder
37. Naval Commanders' Conference 2019/1
The first edition of Naval Commanders' Conference of 2019 is scheduled at New Delhi from 23 to 25 April 2019. The conference is the apex forum within the Service for interaction between the Naval Commanders. The Chief of the Naval Staff, with the Commanders-in-Chief, will review major operational, material, logistics, Human Resources, training and administrative activities undertaken during the previous six months and deliberate upon the course to be steered in the ensuing six months.
38. Tokyo-based Terra Drone inks pact with IIT Hyderabad
Terra Drone Corporation, a Tokyo-based industrial drone solutions provider along with its subsidiary Terra Drone India has signed a tripartite memorandum of understanding (MoU) with IIT-Hyderabad. The MoU has been signed to co-establish the first-of-its-kind Centre of Excellence (CoE) for Unmanned Aerial Solutions (drones) in India. Terra Drone is actively working to implement unmanned traffic management (UTM) for drones for various government departments in India.
39. NASA detects Universe's first molecule in space
Scientists have detected the most ancient type of molecule in our universe in space for the first time ever. Helium hydride ion (HeH+) was the first molecule that formed when falling temperatures in the young universe allowed recombination of the light elements produced in the Big Bang. At that time, ionised hydrogen and neutral helium atoms reacted to form HeH+.
40. India drops down on World Press Freedom Index
India has dropped two places on a global press freedom index to be ranked 140th out of 180 countries in the annual Reporters Without Borders analysis. The index is an indicator of how hatred of journalists has degenerated into violence in countries across the world. Six Indian journalists were reportedly killed in the year 2018 owing to their work. Norway is ranked first in the 2019 Index for the third year running while Finland has taken the second place.
41. Mali's PM Soumeylow Boubeye Maiga resigns
Mali's Prime Minister Soumeylou Boubeye Maiga has resigned along with his whole government. He has resigned following a motion of no confidence over its failure to handle violence in the West African country. Legislators had discussed a possible motion of no confidence in the government because of last month's massacre and failure to disarm militias.
Points to remember: Mali
Mali Capital: Bamako
Currency West African CFA franc
42. Gangandeep Kang is the first Indian woman scientist to be elected Royal Society Fellow
Dr Gagandeep Kang made history by becoming India's first woman to be made a Fellow of the prestigious Royal Society London. Kang is a leading scientist in India and her main research focus is on viral infections in children and the testing of rotavirus vaccines. Kang currently serves as the executive director of the Translational Health Science and Technology Institute (THSTI), Faridabad. Fellowship of the Society is one of the most coveted honours in the scientific world and some of history's greatest scientists like Isaac Newton (1672), Charles Darwin, Albert Einstein (1921), were associated with it.
43. TikTok vanishes from Google Play Store after Madras HC ban
Google and Apple have blocked access to popular Chinese video making application TikTok in India. Madras High Court that had directed the Centre to ban TikTok app over concerns about access to pornographic content through it. The Ministry of Electronics and Information Technology (MeitY) order will only stop future downloads of TikTok. People who already have the app downloaded in their devices will be able to continue using it on their smartphones.
44. Coast Guard patrol ship Veera commissioned
Chief of Army Staff General Bipin Rawat commissioned the Indian Coast Guard Ship Veera at a ceremony held at Visakhapatnam. Veera is third in the series of offshore patrol vessels of the Coast Guard. It is built by L&T at its shipbuilding facility at Kattupalli in Chennai. The commissioning of Veera will enhance the Indian Coast Guard's operational capability to discharge its multifarious maritime tasks.
45. World Hemophilia Day: 17 April
Every year April 17 is celebrated as World Hemophilia Day to increase awareness about haemophilia and other bleeding disorders. This year, the theme of World Hemophilia Day is 'outreach and identification'. Haemophilia is an inherited genetic disorder that weakens the ability of the body to clot blood. The deficiency of a clotting protein in the blood leads to haemophilia.
46. WHO raises alarm over 300% increase in case of measles globally
The World Health Organization (WHO) has raised alarm over a 300 percent increase in the case of measles globally in the first quarter of 2019 compared with last year. The UN body said provisional data has indicated a clear trend, with all regions of the world seeing outbreaks. So far this year, 170 countries have reported 112,163 measles cases to WHO. Measles is a highly contagious infectious disease caused by the measles virus.
Points to Remember: WHO
WHO Headquarters: Geneva, Switzerland
Founded: 7 April 1948
47. Supreme Court bans mining activities along Kaziranga park
The Supreme Court has banned all mining activities along the Kaziranga National Park and catchment area of rivers originating in Karbi Anglong Hills in Assam. A bench comprising Justices Arun Mishra and Deepak Gupta issued a notice to the Assam government and sought its reply within three weeks. The mining activity in this area were resulting in environment degradation and habitat destruction in an important elephant and tiger habitat.
Points to Remember: Kaziranga park
Kaziranga National Park: Golaghat and Nagaon districts, Assam
It is famous for one-horned rhinoceros.
48. Mahavir Jayanti celebrated with traditional fervour
The birth anniversary of 24th and last Jain Tirthankar Lord Mahavir was celebrated across the country on 17 April. It is one of the most sacred days for Jain people. The followers of Lord Mahavir celebrate this festival by chanting prayers, offering Prasad and participating in chariot processions.
Points to Remember
First tirthankara of Jainism: Rishabhanatha; Symbol: Bull
Last tirthankara of Jainism: Mahavira ; Symbol: Lion
49. AUSINDEX-19 Concludes
The Australian and Indian Navy have concluded a two-week long bilateral maritime exercise code-named AUSINDEX. The current edition of the exercise had the participation of the highest number of units thus far with four frontline ships with integral helicopters, one submarine and a variety of aircraft. For the first time, 55 American and 20 New Zealand military personnel embarked onboard the RAN ships and witnessed the exercises during AUSINDEX-19. The third edition of the exercise which commenced on 02 Apr 19 included a series of advanced warfare drills in all three dimensions comprising anti-submarine warfare exercises, air defense exercises and cross deck flying.
50. Home Expo India 2019 begins
The 8th edition of Home Expo India 2019 began at India Expo Centre and Mart in Greater Noida. It covers sectors with maximum thrust and growth potential in home decor, furnishing, furniture, flooring and textiles. About 500 companies in permanent marts will be exhibiting their collection under these categories. The three-day exhibition has been organized by the Export Promotion Council for Handicrafts.
51. NGT directs MoEF to submit a report on the constitution of Biodiversity Management Committees
National Green Tribunal (NGT) has directed the Ministry of Environment and Forests (MoEF) to submit a report on the constitution of Biodiversity Management Committees (BMC) at the local level in every state within three months. A bench headed by NGT Chairperson Justice Adarsh Kumar Goel also asked the states who have not constituted the committees to file an affidavit stating the reason for the delay. The tribunal on August 8 last year had directed a monitoring committee comprising officials from the Ministry of Environment and Forests and National Biodiversity Authority to furnish a report.
Points to remember
Minister of Environment, Forest and Climate Change: Harsh Vardhan
52. India successfully test fires sub-sonic cruise missile 'Nirbhay'
India successfully test-fired it's first indigenously designed and developed long-range sub-sonic cruise missile 'Nirbhay' from a test range in Odisha. The missile can be deployed from multiple platforms. It was test-fired at the Integrated Test Range (ITR) at Chandipur. The missile is capable of loitering and cruising at 0.7 Mach at altitude as low as 100 meters.
53. CMFRI joins hands with ISRO to protect coastal wetlands
The Central Marine Fisheries Research Institute (CMFRI) and the Indian Space Research Organisation (ISRO) have joined hands to map, validate and protect smaller wetlands in the coastal belt of the country. A Memorandum of Understanding (MoU) was signed between the CMFRI and the Space Applications Centre (SAC) of the ISRO to develop a mobile app and a centralised web portal with a complete database of wetlands smaller than 2.25 hectares in the country. As per the MoU, the two scientific institutes will identify and demarcate wetlands, and restore the degraded wetlands through suitable livelihood options like coastal aquaculture.
Central Marine Fisheries Research Institute (CMFRI) Headquarters: Kochi
54. Giant six-engine aircraft lands its first flight in California
The world's largest aeroplane designed by Stratolaunch with two fuselages and six Boeing 747 engines, made its first test flight in California, USA. The mega jet carried out its maiden voyage over the Mojave desert. It is designed to carry into space and drop a rocket that would ignite to deploy satellites. The aircraft is so big its wingspan is longer than a football field, or about 1.5 times that of an Airbus A380.
55. Different harvest festivals being celebrated in several parts of the country
President Ram Nath Kovind have greeted the nation on Vaisakhi, Vishu, Rongali Bihu, Naba Barsha, Puthandu Pirappu.
Points to Remember
The list of the various new year and harvest festivals with their associated states is as follows:
Vishu: Kerala
Rongali Bihu: Assam
Puthandu Pirappu: Tamil Nadu
Poila Baisakh: West Bengal
Maha Vishuba Sankranti: Odisha
56. BoM partners with M1Xchange for MSME bill discounting
State-owned Bank of Maharashtra (BoM) has partnered with M1Xchange TReDS platform for MSME bill discounting. Trade Receivables Discounting System (TReDS) is a digital platform to support micro, small and medium enterprises (MSMEs) to get their bills financed at a competitive rate through an auction where multiple registered financiers can participate. Mynd Solutions is a technology management firm which runs the TReDS platform of M1Xchange. The main purpose of TReDS platform is to facilitate smooth flow of liquidity in the system and make finance available at a competitive rate.
57. BoB, Srei Equipment Finance Ltd joins hand to offer joint loans
Srei Equipment Finance Ltd and Bank of Baroda will come together to offer joint loans for infrastructure equipment under a new agreement. The partners will be able to leverage each other's customers and cross-sell their products. Srei's 'iQuippo' platform will facilitate the sourcing of loans under this arrangement.
Points to remember
Bank of Baroda Headquarters: Vadodara, Gujarat
CEO: P. S. Jayakumar