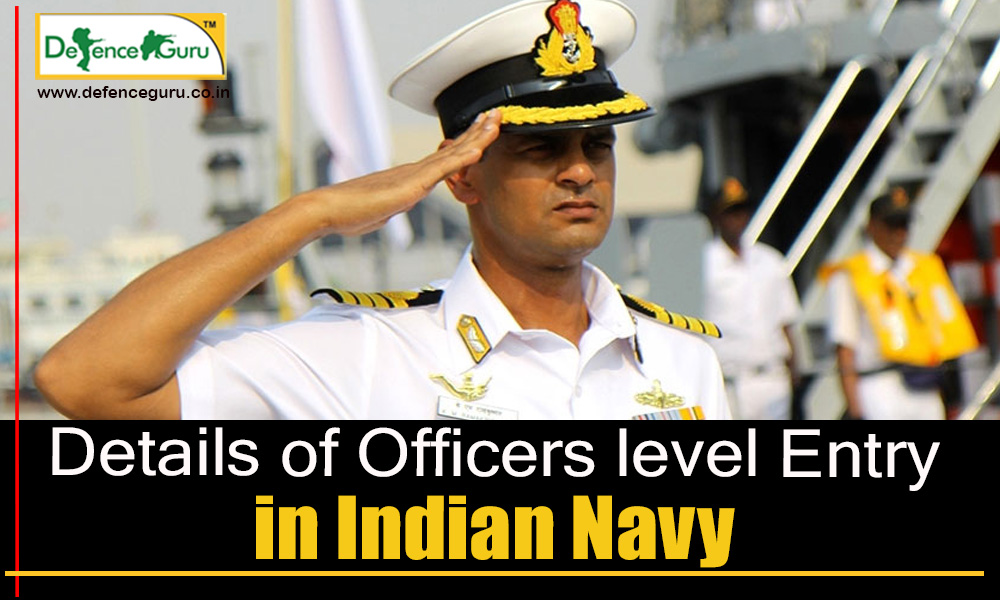 SAVOUR ON A PROMISING CAREER
In a world of flaunting gadgets, cars and branded t- shirts, be exclusive- be a hero- be a pro at serving your motherland! If you have a zeal for exploring places, bravely guarding your country, travelling across deep blue sea, and living the proud life of an officer then Indian Navy is your terminal.
Working under the President of India as its Supreme Commander, the Indian Navy is a branch of Indian Armed Forces. The aim is to safeguard India's maritime security and national interest. Not just the name but also the benefits of Indian Navy carry an aura of superiority. To list some perks, joining Navy gives you access to: leadership opportunity, ration, clothing, healthcare, naval house, leave and travel concessions, an appealing personality, handsome salary and not to forget the luscious promotions!
To nab these benefits dive into some vital details of Officer level entry in India Navy. So here is a compact of all the essentials:
Commencing with the kinds of Officers in Navy there are 5 positions: Executive, Engineering, Electrical, Education and Medical.
Under the Executive banner come general service, hydro, pilot, observer, logistic, NAIC, IT, law, sports, musician and ATC; under engineering are included general service, submarine and architecture; electrical field is incorporated with general service and submarine; Education officers train, educate and professionally develop officers and medical officers get a vast exposure in the field of medicine.
When it comes to the procedure- there is a plethora of choices as students can apply through different modes such as:
UPSC (followed by SSB) which includes CDSE, NDA, and NCC
Direct entry: through permanent commission of graduate/ undergraduate
INET: permanent commission/ short service commission
University entry scheme: permanent commission/ short service commission
On a side note, if you want help in syllabus of above exams or good study material then tap in to www.defenceguru.co.in
Tentative annual exam schedule:
| | | | | |
| --- | --- | --- | --- | --- |
| EXAM | NOTIFICATION BY UPSC | UPSC WRITTEN TEST | SSB | JOINING THE ACADEMY |
| NDA and NA exam 1 | Dec/ jan | Apr | Aug- sep | Jan next year |
| NDA and NA exam 2 | June/july | Oct/ nov | Jan- feb | July next year |
| CDS exam 1 | Nov | Feb/mar | Sep- oct | Jan next year |
| CDS exam 2 | july | Oct/nov | Jan- feb | July next year |
Educational Qualification:
Candidate must have passed class 12th with 75% marks in aggregate in Physics, Chemistry, and Maths and 50% in English from a recognized institution. Add to that there is a long list of separate criteria for various positions of Officers. So just login to the official website for details.
Training: Pilot officers go under a 22 week training at INA followed by training at Air Force Academy and getting awarded as Pilot (wing); the observer officers also go under 22 week training followed by training at observer school and being awarded as Observer Wings; lastly, the submarine and technical officers are trained at INA followed by professional training at ships and clearing Submarine Qualifying Board.
Gross difference lies in a knowledgeable man and a successful man. Only when knowledge is put into use can it bring real success! So grab the above information thoroughly and get started with your prep mode.