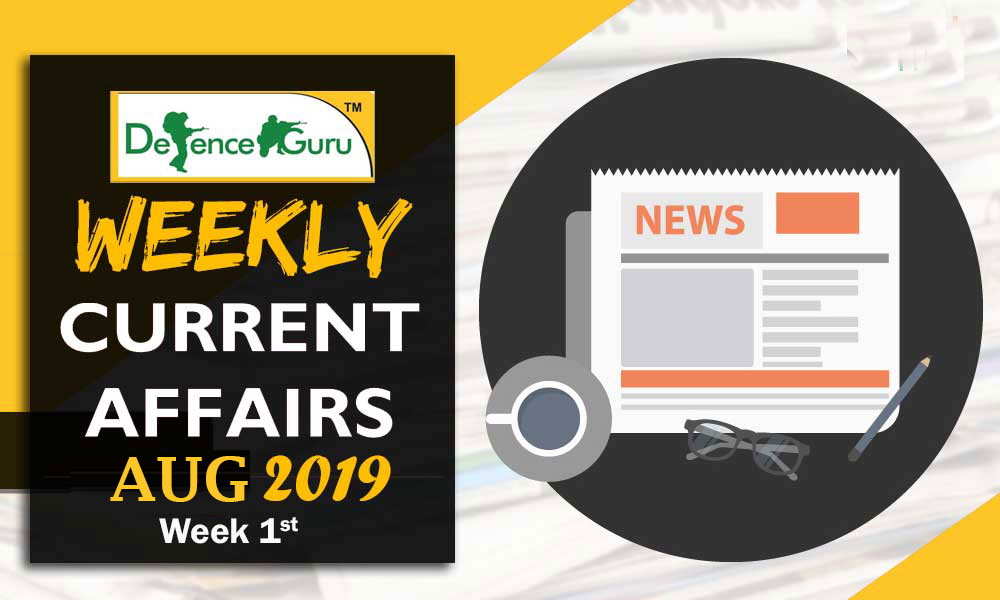 1. Vishweshwar Hegde
The six-time MLA from Sirsi Assembly constituency and senior BJP leader Vishweshwar Hegde Kageri was unanimously elected as the new Speaker of the Karnataka state Assembly. The post had fallen vacant after the resignation of Speaker Ramesh Kumar. Deputy Speaker Krishna Reddy proposed his name and tabled the motion in the Assembly. The proposal was unanimously adopted through voice vote.
2. RN Ravi
RN Ravi was sworn in as the Governor of Nagaland at a function at Raj Bhawan in Kohima. Acting Chief Justice of Guwahati High Court, Arup Kumar Goswami, administered him the oath of office and secrecy. Prior to his new appointment, 67-year-old R.N Ravi served as a former Intelligence Bureau officer and an interlocutor for the Naga peace talks.
3. Ravi Capoor
Ravi Capoor, an Indian Administrative Service (IAS) officer, assumed charge of the office of Secretary, Ministry of Textiles in New Delhi. As Additional Chief Secretary, Assam, from 2016 to 2019, he was in charge of Mines & Minerals, Forest & Environment, Act East Policy Affairs and Public Enterprises Department.
Ravi Capoor worked as Joint Secretary in the Ministry of Commerce and Industry, Government of India from 2011 to 2016 and was handling India's trade with ASEAN, CIS countries.
4. Rakesh Asthana
IPS officer Rakesh Asthana took charge as the chief of the Narcotics Control Bureau (NCB). The 1984-batch Gujarat cadre officer has been appointed as the Director-General (DG) of the NCB in an "additional" capacity. He is already serving as the DG of the Bureau of Civil Aviation Security (BCAS). The post of NCB chief was lying vacant since July 4 after incumbent Abhay was appointed as Director of Hyderabad-based Sardar Vallabhbhai Patel National Police Academy.
4. UK-based structural award-2019 Statue of Unity (shortlisted)
The Statue of Unity, a memorial to Sardar Patel, in Gujarat's Kevadia town has been shortlisted for 'The Structural Awards 2019' of the UK-based Institution of Structural Engineers (IStructE). The 182-metre-tall statue was unveiled by Prime Minister Narendra Modi on October 31 last year. It is among the 49 structures that will vie for the prestigious award. The awards will be announced in a function in London on November 15. Past winners of this award include iconic structures such as the Sydney Opera House in Australia, the Pompidou Centre in Paris and the Severn Bridge in England.
5. President Kovind honoured with National Order of Merit, highest award of Republic of Guinea
President Ram Nath Kovind has been awarded the National Order of Merit by the President of Guinea. He has been awarded for his exceptional contribution to the advancement of overall relations and development of mutual cooperation between India and Guinea. This is the highest award of the Republic of Guinea. Three MoUs were signed between the two countries, Cooperation in the Field of Traditional System of Medicine, e- Vidhyabharati - e-Aarogya Bharati Network Project and Renewal Energy. President also announced a new Line of Credit of US$ 170 million for Water Supply Project of Conakry city.
6. Ramon Magsaysay Award-2019
Senior Indian television journalist Ravish Kumar has been awarded the 2019 Ramon Magsaysay Award. Kumar is among five individuals who were declared winners of the award, which is Asia's premier prize and often referred to as the Asian version of the Nobel Prize. Besides Ravish Kumar, Myanmar-based journalist Ko Swe Win, Angkhana Neelapaijit from Thailand, Raymundo Pujante Cayabyab from Philippines and Kim Jong Ki from South Korea were also honoured with the prestigious prize. The award will be presented at a ceremony in Manila on September 9, 2019.
7. Sushma Swaraj
Former External Affairs Minister Sushma Swaraj passed away in New Delhi. She was the first woman external affairs minister of India. The 67-year-old leader, who had served her fourth term in Lok Sabha had long been her party's most prominent woman face. She was the youngest cabinet minister at 25 when she joined the Haryana government in 1977 and the first woman chief minister of Delhi. She was elected seven times as a member of parliament and three times as a member of the legislative assembly.
8. Toni Morrison
Nobel laureate Toni Morrison, the renowned author of acclaimed novels such as "Beloved" and "Song of Solomon," died at the age of 88. Morrison published a total of 11 books during a career spanning over five decades and was the first black woman to receive a Noble Prize. Her work, which delved into the themes of race and racism, among others, helped raise United States' multiculturalism to the world stage.
9. Anant Setalvad
Cricket commentator Anant Setalvad passed away in Mumbai. Setalvad had started his radio commentary stint in the pre-TV days and had shared the mike with the likes of former Test opener and ex-selection panel chief Vijay Merchant on All India Radio. He used to draw pictures of the game's progress on airwaves with his fine command of the English language.
10. Kanti Bhatt
Veteran Gujarati journalist, author and columnist Kanti Bhatt passed away. Kanti Bhatt was born on 15th July 1931 in Sachra village in the erstwhile Bhavnagar state of Gujarat. Kanti Bhatt joined journalism in 1966 in Mumbai. He also worked as journalist, writer, columnist and editor in various Gujarati publications like Chitralekha, Mumbai Samachar, Janshakti, Sandesh, Yuva Darshan, Jansatta, Vyapar and Abhiyan.
11. Malcolm Nash
Former England county cricketer Malcolm Nash has died at the age of 74. He was perhaps best known internationally for being hit for six sixes in an over by West Indies great Garry Sobers. Nash played 17 seasons of first-class cricket, from 1966 to 1983, turning out in 336 matches in which he picked up 993 wickets.
12. F1's Hungarian GP-2019
Lewis Hamilton regained the momentum in the world championship with a memorable strategic victory on over Max Verstappen to win the Hungarian Grand Prix.The 34-year-old defending five-time world champion started third on the grid in his Mercedes. It was Hamilton's record seventh win in Hungary, his eighth this year and the 81st of his career.
13. Brendon McCullum retires from all forms of cricket
Former New Zealand captain Brendon McCullum will retire from all forms of competitive cricket after the conclusion of the ongoing Global T20 Canada. McCullum, who is playing for Toronto Nationals, had retired from all forms of international cricket in 2016 but continued to ply his trade in various T20 leagues across the globe. The 37-year-old former New Zealand skipper has played 101 Tests in which he scored 6453 runs with 12 hundred and the highest score of 302. In 260 ODIs, he scored 6083 runs with five hundred while 71 T20 Internationals fetched him 2140 runs.
14. New Zealand retires Vettori's ODI jersey No.11
New Zealand Cricket on retired spin legend Daniel Vettori's jersey no. 11 as a mark of respect to the much-admired former captain's achievements. In fact, it's not just Vettori, NZC will retire the jerseys of all those cricketers who have represented the Black Caps in more than 200 ODIs. Players that represent New Zealand in 200 ODIs have their shirt number retired. Daniel Vettori who wore number 11 has played the most ODIs for New Zealand with 291 matches. Vettori was the captain of New Zealand from 2007 to 2011.
15. Rohit Sharma becomes the batsman with the most number of sixes in T20Is
India's opening batsman Rohit Sharma became the batsman with the most number of sixes in the T20I format. Sharma blasted two sixes to go past West Indies's Chris Gayle at the top spot. The right-handed Sharma now has 106 sixes in the format whereas Gayle has 105. Kiwi opening batsman Martin Guptill sits on the third position with 103 sixes. The 32-year-old Sharma is currently the highest run-scorer in T20Is and he also holds the record for the most number of centuries (four) in the T20I format.
16. Vinesh Phogat wins third successive gold in 53kg
Vinesh Phogat has bagged gold in women's 53kg category of the Poland Open wrestling tournament in Warsaw. The 24-year-old prevailed 3-2 over local wrestler Roksana in the final of the competition. This was her third consecutive gold in the 53 kg category after winning Gold at Grand Prix of Spain and at the Yasar Dogu International at Istanbul, Turkey last month.
17. Satwiksairaj, Chirag 1st Indian doubles pair to win Super 500 title at Thailand Open
Satwiksairaj Rankireddy and Chirag Shetty became the first Indian pair to win a BWF Super 500 badminton tournament. They beat World champions Li Jun Hui and Liu Yu Chen of China in the summit clash of Thailand Open 21-19, 18-21, 21-18 in Bangkok to win the men's doubles category. The third-seeded Chinese pair settled for the second position after battling hard for an hour and two minutes as the Commonwealth Games silver medallists Rankireddy-Shetty claimed their maiden title.
18. Indian boxers end their campaign with six medals in Boxing
Indian boxers have ended their campaign at the Magomed Salam Umakhanov Memorial International Boxing Tournament in Kaspiysk, Russia with a rich haul of six medals. These comprised two gold, one silver and three bronze. World Championships bronze-medallist, Lovlina Borgohain (69kg) and India Open gold-medallist champion Neeraj (57kg), clinched gold medals. Gaurav Solanki ( 56 kg) had to settle for a silver. Reigning Asian Championships gold medallist Pooja Rani had to be content with a bronze in the middleweight( 75 kg) category. Govind Sahani (49Kg) and Jony (60Kg) also grabbed bronze medals after their semi-final losses.
19. Adarsh Singh wins double gold in shooting meet
Adarsh Singh outclassed his rivals in the Sardar Sajjan Singh Sethi Memorial Masters competition, winning the gold medal in both the men and junior 25 metres rapid fire pistol event in New Delhi. The 17-year-old Adarsh shot 584 to top the qualification rounds, his score way above the second-ranked shooter in both the competitions. Punjab's Anhad Jawanda bagged the bronze with a score of 22 in the six-man final. In the junior event, Adarsh found it comparatively easier, overcoming Vijayveer Sidhu of Chandigarh 30-27 to claim a double on the concluding day of the tournament.
20. Lionel Messi banned for three months for 'corruption' comments
World's best footballer Lionel Messi will not play again for Argentina this year after being handed a suspension and fine for his criticism of South American Football Confederation. The Barcelona superstar accused the South American governing body of being "corrupt" during the Copa America. Messi will be given a three-month ban from international duty which will see him miss Argentina's friendlies with Chile and Mexico in September and Germany in October. The 32-year-old superstar was shown a red card in the third-place play-off against Chile at the start of July. Argentina won the game, but Messi fumed and did not appear on the pitch for the medal ceremony.
21. Football Giant 'East Bengal Club' turns 100 years
Football Giant East Bengal Club turns 100 years in 1 August 2019. On this day in 1920, East Bengal Club was established at Kumartuli Park in North Kolkata. Former Indian Cricket Captain Kapil Dev was given 'Bharat Gourav' Award at the function. Former footballer Manaranjan Bhattacherjee and Bhaskar Ganguli were presented Life Time Achievement Awards. P. K. Banerjee was given best football coach of the Century award.
22. Venugopal Rao announces retirement from all forms
India cricketer and Andhra Pradesh skipper Venugopal Rao announced retirement from all forms of the game. Y.Venugopala Rao, former captain of Andhra Ranji team and India international has represented India in 16 ODIs, and 65 IPL matches. He played his last ODI against West Indies at Basseterre on May 23, 2006. Rao played 121 first-class matches scoring 7,081 runs with 17 hundred and 30 fifties to his credit. From 2008-2014 he played for Deccan Chargers and Sunrisers Hyderabad in the IPL.
23. Team India announced for WorldSkills International Competition 2019
Ministry of Skill Development & Entrepreneurship (MSDE), Government of India announced the 48-member contingent which will represent India at the biggest showcase of skills excellence in the world, called WorldSkills International Competition 2019. Also referred as the 'Olympics for Skills', the event is scheduled in Kazan, Russia from 22nd to 27th August 2019. More than 1,500 competitors from 60 countries will compete in 55 skill competitions at this mega event. India will participate in 44 skills including mobile robotics, prototype modelling, hairdressing, baking, confectionary & patisserie, welding, bricklaying, car painting, floristry among others.
24. Sai Praneeth enters top 20 in World Badminton Rankings
Indian shuttler B.Sai Praneeth has jumped four places to enter in the top 20 players in the latest World Badminton Rankings. Praneeth is now World No.19 in Men's Singles badminton ranking. Among other Indian Men's singles shuttlers, Kidambi Srikanth has maintained his tenth position while Sameer Verma retains his 13th position. In Women's Singles, P.V.Sindhu has retained her 5th position and Saina Nehwal 8th position. Japan's Kento Momota tops the rankings in Men's Singles while another Japanese Yamaguchi leads the rankings in Women's singles.
25. BCCI suspends Prithvi Shaw for doping violation
Indian Test opener Prithvi Shaw has been suspended by the Board of Control for Cricket in India (BCCI) till November 15, 2019, for a doping violation. According to a BCCI release, Shaw had inadvertently ingested a prohibited substance, which can be commonly found in cough syrups.His sample was subsequently tested and found to contain Terbutaline. Terbutaline, a specified substance, is prohibited both In & Out of Competition in the WADA Prohibited List of Substances.
26. The United States designates China a "currency manipulator"
The United States has designated China a "currency manipulator", a move that could escalate the tense trade relations between the two nations. During the 2016 presidential elections, Donald Trump had promised to label China as a currency manipulator. Treasury Department announced that Secretary Steven Mnuchin, under the auspices of President Trump, has determined that China is a 'Currency Manipulator'. Mnuchin, after this decision, will engage with the International Monetary Fund to eliminate the unfair competitive advantage created by China's latest actions.
Points to remember
"Currency manipulator" is a term used by governmental authorities such as the United States Department of the Treasury to designate countries that engage in a certain degree of currency intervention, a monetary policy in which a central bank buys or sells foreign currency in exchange for domestic currency, generally with the intention of influencing the exchange rate and commercial policy.
27. Bangladesh - Russia sign deal for a lifetime supply of Nuclear fuel
Bangladesh signed a deal with Russia for the supply of uranium for its 2400 MW Rooppur Nuclear Power Plant (RNPP). Under the deal, Russia will supply the nuclear fuel needed for the plant during its entire life cycle.Work on the two units of the plants, each producing 1200 MW of electricity is scheduled to be completed in 2022 and 2024 respectively. The two countries have also signed 'spent fuel sent back' agreement in 2017 for management of the nuclear waste of Rooppur Nuclear Power Plant (RNPP).
28. Model village built with Indian assistance inaugurated in Sri Lanka
The Gandhi Nagar model village built in Sri Lanka with Indian assistance was inaugurated and the completed houses handed over to the beneficiaries. It is the second of the 100 model villages being built with Indian assistance and is named after Mahatma Gandhi, in his 150th birth anniversary. Government of India has partnered with the Sri Lankan government to build 100 model villages with a total of 2,400 houses all across Sri Lanka under Indian grant assistance of 120 crore rupees.
29. The US withdraws from Intermediate-Range Nuclear Forces Treaty with Russia
The US has formally withdrawn from Intermediate-Range Nuclear Forces Treaty (INF) with Russia. The INF was signed by then US President Ronald Reagan and Soviet leader Mikhail Gorbachev in 1987. It banned missiles with ranges between 500 and 5,500 km. But earlier this year the US and NATO accused Russia of violating the pact by deploying a new type of cruise missile, which Moscow has denied.
30. 11th Annual General Meeting of Indo-Lanka Chamber of Commerce & Industry held in Colombo
The 11th Annual General Meeting of the Indo-Lanka Chamber of Commerce & Industry was held in Colombo. Chief guest High Commissioner of India to Sri Lanka Mr. Taranjit Singh Sandhu appreciated the contribution of Indo-Lanka Chamber towards strengthening of India- Sri Lanka bilateral relations. He also enumerated the efforts made by the Indo-Lanka Chamber in further strengthening bilateral economic relations.
31. London named world's best student city
The UK capital London has been named as the world's best city for students for the second consecutive year. The 'QS Best Student Cities Ranking' compiled by global education consultancy QS Quacquarelli Symonds highlights each city's performance. According to the rankings, India's best student city is Bengaluru (81st), followed by Mumbai (85th), Delhi (at 113) and Chennai (at 115) out of a total of 120 cities ranked in the list.
32. The US decries Chinese disruption of Mekong River
US Secretary of State Mike Pompeo has expressed concern over Chinese activities on the Mekong River in Southeast Asia, calling them troubling trends. Pompeo's concerns include the building of upstream dams, plans to blast river beds and the staging of river patrols outside Chinese borders. China has built 10 dams along the upper stretch of the Mekong, the part it calls the Langcang. Critics have long warned that these actions can have disruptive environmental and economic effects downstream.
Points to Remember
The Mekong is a trans-boundary river in Southeast Asia. It originates from the Tibetan Plateau and runs through China's Yunnan Province, Myanmar, Laos, Thailand, Cambodia, and Vietnam.
33. Foreign Ministers from South East Asia attend 52nd ASEAN Foreign Ministers' Meeting
Foreign Ministers from South East Asia are attending the 52nd ASEAN Foreign Ministers' Meeting in Bangkok, Thailand. The annual meeting opened with a call from the host Thailand for deeper integration to expand trade and bolster prosperity in the region amid rising global challenges. The meeting takes place in the shadow of rising security tension on the Korean Peninsula, China's aggressive territorial claims in the South China Sea and the US-China trade war.
34. Cabinet approves ISRO Technical Liaison Unit at Moscow
Cabinet has given nod to the setting up of ISRO Technical Liaison Unit (ITLU) at Moscow in Russia. The unit will collaborate with Space agencies and industries in Russia and neighbouring countries for mutually synergetic outcomes. ITLU will also support the ongoing bilateral programmes of cooperation in space technology and act on behalf of ISRO. The Cabinet also approved MoU between ISRO and the Bolivian Space Agency on Cooperation in the exploration and use of outer space for peaceful purposes.
35. World's thinnest '2D' gold measures just two atoms
Scientists have developed '2D' gold so fine that even a human fingernail is thicker in comparison. The scientists at the University of Leeds, England have created the world's thinnest gold measuring two atoms thick or million times thinner than a fingernail. In its 2D form, gold becomes flexible that adds to its potential of being used more efficiently such as in bendable screens, electronic inks, medical diagnostic tests, and water purification systems.
36. India contributes USD 5 million to UN Palestine refugee agency
India contributed USD 5 million to the UN Palestine refugee agency and called for ensuring sustained financial support for the organisation's work. India increased its annual financial assistance to the UNRWA by four-fold, from USD 1.25 million to USD 5 million, when Prime Minister Narendra Modi visited Palestine in February 2018, the first-ever visit by an Indian Premier to Ramallah. The UNRWA has been providing health, education, relief and social services, as well as emergency humanitarian assistance, across its five areas of operations in Jordan, Lebanon, Syria, West Bank, and the Gaza Strip since 1950.
37. Mountaineering team to hoist Indian flag atop Mount Elbrus on Independence Day
Union Minister of State for Defence Shripad Yesso Naik flagged off an expedition team of mountaineers to Mount Elbrus in Russia. The team is aiming to hoist the Indian national flag atop the mountain on Aug 15, on the occasion of the 73rd Independence Day of India. The team will also perform 'asanas' atop the mountain in an attempt to showcase the importance of Yoga to the international community.
Points to remember
Mount Elbrus is a dormant volcano in Southern Russia.
It is considered the highest mountain in Europe with an elevation of 5,642 m.
38. Rajasthan Assembly passes bills to curb honour killings and Mob Lynching
Rajasthan legislative assembly passed two important bills to curb honour killings and Mob Lynching in the state. 'The Rajasthan Protection from Lynching Bill, 2019' and 'The Rajasthan Prohibition of Interference with the Freedom of Matrimonial Alliances in the Name of Honour and Tradition Bill, 2019' was passed by the assembly.Rajasthan has become the second state after Manipur which passed a law to curb lynching cases. Provision of Life term imprisonment and a fine up to Rupees 5 lakh to convicts in cases of mob lynching has been made in the bill. The government told during the debate that 87 per cent of the total incidents took place across the country were recorded in the state during the last five years.
39. Andhra Pradesh govt all set to launch Navodayam scheme for MSMEs
The Andhra Pradesh government is all set to launch Navodayam, a complete outreach programme for thousands of ailing Micro, Small and Medium Enterprises (MSMEs) in the state. In AP, MSMEs generate maximum employment after agriculture. About 86,000 MSMEs in the state have been identified for restructuring under Navodayam with an outlay of Rs 3,900 crore.Navodayam will provide a lifeline to stressed MSMEs by ensuring that all eligible units are permitted for the one-time restructuring of accounts up to March 31, 2020.
40. Udaipur set to host India's largest education Brainstorm
The third edition of India's largest education brainstorming event, the ScooNews Global Educators Fest (SGEF) will be held on August 09 and 10 in Udaipur- the City of Lakes. It will bring together over 500 educators to discuss the way towards establishing India as the next global education powerhouse. The theme for this year's fest is 'Education for Sustainability: Moving on from conformity to creativity'.
41. July 2019 confirmed as the hottest month ever recorded
According to scientists at the European Union's Copernicus Climate Change Service, July 2019 was the warmest month on record for the planet. Citing the Climate Change Programme, which analyses temperature data from around the planet, CNN reported that July was around 0.56 ℃ warmer than the global average temperature between 1981-2010. That is slightly hotter than July 2016, when the world was on the receiving end of the El Nino effect. The effects of El Nino are characterised by warming of the ocean waters in the Pacific Ocean and have a pronounced warming effect on the Earth's average temperature.
42. Article 370 and 35-A revoked from Jammu & Kashmir
The government revoked Article 370 which gave special status to Jammu and Kashmir and proposed that the state be bifurcated into two union territories, Jammu and Kashmir and Ladakh. Union Home Minister Amit Shah moved a resolution in the Rajya Sabha that Article 370, which allowed Jammu and Kashmir to have its own Constitution, will no longer be applicable. Shah also moved a bill proposing bifurcation of the state of Jammu and Kashmir into two union territories -Jammu and Kashmir division and Ladakh. The union territory in Ladakh will have no legislature like Chandigarh. The other union territory of Jammu and Kashmir will have a legislature like Delhi and Puducherry.
43. Bill to increase the number of SC judges passed in Lok Sabha
The Supreme Court (Number of Judges) Amendment Bill was passed in the Lok Sabha. The bill proposes an increase in the number of judges in Supreme Court from 30 to 33 excluding the Chief Justice of India. It seeks to address the rising pendency of cases in the apex court. The Judges will also be entitled to the use of the rent-free official residence.
44. International Army Scout Masters Competition kicks off in Jaisalmer
The fifth edition of "International Army Scout Masters Competition" was kicked off in Jaisalmer. Jaisalmer military station is hosting the competition, which is happening as part of the international Army games. A total of eight countries comprising of China, Russia, Belarus, Armenia, Kazakhstan, Uzbekistan, Sudan are participating in the event including the Indian Army team. The event commenced on August 5 and will continue till August 16, 2019.
45. 2nd All India annual conference of IIS officers held in New Delhi
2nd All India Annual Conference of Indian Information Service Officers was held in New Delhi. Over 150 senior IIS officers from across the country attended the conference. The conference discussed integrated communication approaches, regional expansion of social media, and impact assessment of Govt communication. IIS Officers are the eyes and ears of the government.
Union I&B Minister: Prakash Javadekar
46. Lalit Kala Akademi celebrates 65th Foundation Day
National Academy of Art, Lalit Kala Akademi, celebrated its 65th Foundation Day in New Delhi on 4 August 2019. The event was inaugurated by Culture and Tourism Minister Prahlad Singh Patel. Lalit Kala Akademi or National Academy of Art was established in New Delhi in 1954 by the government to promote and propagate understanding of Indian art, in and outside the country. The Academy provides scholarships, fellowship programmes and organizes art-related exhibitions in India and overseas.
47. Mohali gets a first 3-D traffic signal
In a first-of-its-kind initiative in the country, Mohali traffic police have launched 3-D Smart Traffic Signal devised by the students of a Chandigarh university. The wireless system, called 'Intelights', has been installed at the traffic crossing near the Airport Road. The system will regulate traffic signals with a smart bird's eye view wireless sensor system. The system, which was devised by the students over three years of intensive research, was in the test trial phase for the last eight months before its final launch. The system uses existing CCTV cameras to gather live traffic video feed, and automatically evaluates the traffic density using Artificial Intelligence, and sets the signal timers accordingly.
48. India test-fires Surface to Air-Missile from Chandipur in Odisha
India successfully test-fired its all-weather tracked-chassis Quick Reaction Surface-to-Air Missile (QR-SAM) from a mobile launcher at launch complex III of the Integrated Test Range at Chandipur in Odisha. It was the second developmental trial of the missile in this year from the same test range. Earlier, the surface-to-air missile was tested successfully on Feb 26, 2019. Jointly developed by Defence Research and Development Organisation (DRDO) and Bharat Electronics Ltd, the QR-SAM weapon system is a quick reaction, network-centric missile system capable of search-on-the-move. QR-SAM system can also engage multiple targets within a range of around 25 to 30 km with two vehicle configuration for area air defence.
49. AP Home Minister flags off riot control vehicle 'Vajra'
Arunachal Pradesh State Home Minister Bamang Felix flagged of Five Anti-Riot police vehicle, also known as 'Vajra', from Police Headquarter in Itanagar. This is the first set of anti-riot vehicles introduced in the state police department. These vehicles come with special features for quick response, automatic multi-barrel launchers for tear gas, with a capacity of 12 persons and a battery backup for long hours stuck in the rioting crowd. Vajra is a protected vehicle used by the police forces during riots and civil unrest.
50. HRD Minister inaugurates Technology Expo at IIT Delhi
Human Resources Development Minister Ramesh Pokhriyal Nishank inaugurated Technology Expo at IIT Delhi to showcase the latest innovation in the field of science and technology. He asked students and researchers to bring back India's glory in the field of science and education. Over 80 latest innovations and 90 research posters by institutions from across the country are showcasing the prototypes developed by the investigators in the day-long exhibition.
51. "Aadi Perukku" festival celebrated in Tamil Nadu
In Tamil Nadu, the "Aadi Perukku" festival was celebrated. People performed puja's on the banks of larger water bodies including sea coasts, lakes and rivers. The festival is to show reverence by the public to rivers, as the traditional season of sowing of seeds for the next crops. At the Hogenakkal Waterfalls in Dharmapuri, tourists and pilgrims participated in the "Aadi Perukku" festival. Aadi is the name of the current Tamil month, and Perukku is the term for the flooding of waters.
52. Gujarat CM launches 'Vhali Dikri Yojna'
Gujarat Chief Minister Vijay Rupani has launched the 'Vhali Dikri Yojna' from Rajkot. The scheme for the welfare of the girl child has been launched to mark the 63rd birthday of Chief Minister. It is a statewide cash incentive scheme for every girl child born in Gujarat, with a view to raising the female birthrate at par with male to achieve gender equality.The State Government will pay Rs. 4,000 to every girl child at the time of admission to Standard 4th, Rs. 6,000 at the time of taking admission to Standard IX, Rs. 1 lakh at the time of taking admission for higher education at the age of 18 and another Rs. 1 lakh at the time of marriage.
53. Maharashtra to get world's first ultra-fast Hyperloop project
Maharashtra has granted infrastructure project status for a $10 billion plan to establish the world's first ultra-fast hyperloop project. The projects aim to link Mumbai with the neighbouring city of Pune. Hyperloops use magnets to levitate pods inside an airless tube, creating conditions in which the pods can shuttle people and freight at speeds of up to 1,200 km per hour. The status could help fast-track land acquisition for the project over a 117.5 km stretch that will shuttle people between the cities in about 35 minutes.
54. SBI becomes 1st Indian bank to link up with China's National Advance Payment System
The State Bank of India's Shanghai branch is now connected to China's National Advance Payment System (CNAPS), becoming the first Indian Bank to operationalise it. The CNAPS, launched in 2008 by People's Bank of China (PBOC) provides real-time settlement services for all payments cleared in mainland China, as well as in all clearing banks in offshore yuan centres, such as Hong Kong. The CIPS already has participants from multiple countries across the globe.
55. President Kovind inaugurates exhibitions on Mahatma Gandhi and Khadi in the Gambia
President Ram Nath Kovind inaugurated exhibitions on Mahatma Gandhi and Khadi at the Ebunjan Theatre in The Gambia. Vice President of Gambia, Isatou Touray received the President at exhibitions. These exhibitions will be held till 2nd October. Khadi samples for the exhibitions have been provided by the Khadi and Village Industries Commission (KVIC), while that for the Gandhi exhibitions have been sent by the Gandhi Smriti.
56. One Nation-one Ration Card scheme implemented on a pilot basis in four States
In a major boost to national food security government launched the One Nation-One Ration Card scheme on a pilot basis in Telangana, Andhra Pradesh, Maharashtra and Gujarat. Families who have food security cards can buy subsidized rice and wheat from any ration shop in these states. Their ration cards should be linked with Aadhar Number to avail this service. The white Ration Cardholders in Telangana have been getting the portability facility, enabling them to buy their subsidized rice and other food grains from any Fair Price Shop in the state.
57. West Bengal launches 'Save Green, Stay Clean' campaign
The West Bengal Government has launched an awareness campaign for preserving the greenery and keeping the environment clean. The State Chief Minister Mamata Banerjee launched the campaign named as 'Save Green, Stay Clean' in Kolkata. The Chief Minister informed that during her 8 years ruling, the percentage of tree plantation has gone up to 19 per cent from 11 per cent of Left Regime.
58. WCD Ministry observes World Breastfeeding Week
The Women and Child Development Ministry is observing the World Breastfeeding Week with a focus on protection, promotion and support of breastfeeding. The week, which is being observed till 7th of the month, aims to create awareness among parents about breastfeeding, the importance of initiation, exclusive breastfeeding, and adequate and appropriate complementary feeding. The ministry is organizing a number of activities on the theme "Empower Parents, Enable Breastfeeding".
59. India extends $500,000 assistance to the Gambia
President Ram Nath Kovind extend assistance of USD 500,000 in support of skill development and cottage industry projects in the West African country. India also received an instrument of ratification of the International Solar Alliance Framework Agreement from the Gambia. The two sides also signed and exchanged a Memoranda of Understanding on Cooperation in the field of Traditional Systems of Medicine and Homeopathy.
Points to remember: Gambia
Capital of Gambia: Banjul
President: Adama Barrow
60. KABIL set up to ensure the supply of critical Minerals to the Indian domestic market
A joint venture company Khanij Bidesh India limited, KABIL has been set up with the participation of three Central Public Sector Enterprises, CPSEs to ensure supply of critical Minerals to Indian domestic market. These CPSEs are National Aluminium Company Limited, Hindustan Copper Limited and Mineral Exploration Company limited. The company will ensure the supply of Lithium and Cobalt which is available in less quantity in the country.
61. BIS to set up Pashmina testing centre in Leh
Bureau of Indian Standards (BIS) would set up a Pashmina testing centre in Leh, in partnership with the lab of Ladakh Autonomous Hill Development Council (LAHDC), Leh. Setting up of a lab in Leh would take two months time. The standards testing will have lab, machines and scientists to check the quality of pashmina collected. BIS would train the locals, with the cooperation of Leh Hill Council, in marking of the standards to save the time and money.
62. MIB launches a competition for designing Postage Stamp
Ministry of Information & Broadcasting has launched a competition for designing a Postage Stamp along with the First Day Cover to commemorate Golden Jubilee edition of International Film Festival of India (IFFI). The contest is open on MyGov platform from 1st August 2019 to 15th August 2019. The winner will receive a Certificate of appreciation and travel and hospitality for 2 nights and 3 days to become a part of 50th IFFI which is organised by the Directorate of Film Festivals, Ministry of Information & Broadcasting in collaboration with Entertainment Society of Goa (ESG), Government of Goa. An interested person may log in to www.mygov.in to participate in the competition.
65. Culture Minister announces to include Nepali, Santhali in fellowships for Artistes
Culture Minister Prahlad Singh Patel has announced to include Nepali and Santhali languages in fellowships for Artistes. They are the remaining 02 languages from the 8th Schedule of the Indian Constitution in the Sub-Field of Literature for the award of Senior or Junior Fellowships to Outstanding Artistes. The Ministry of Culture administers a scheme component namely Award of Senior or Junior Fellowships to Outstanding Artistes in the Fields of Culture.
66. Postal dept decides to convert India Post Payments Bank to an SFB
The postal department said it has decided to convert the India Post Payments Bank into a small finance bank, enabling it to offer small loans to customers. Besides, the department looks to open one crore accounts for IPPB in 100 days. India Post will partner with Common Service Centre to provide a suite of citizen-centric services such as banking, remittance, insurance, DBT, bill and tax payments etc at post offices.