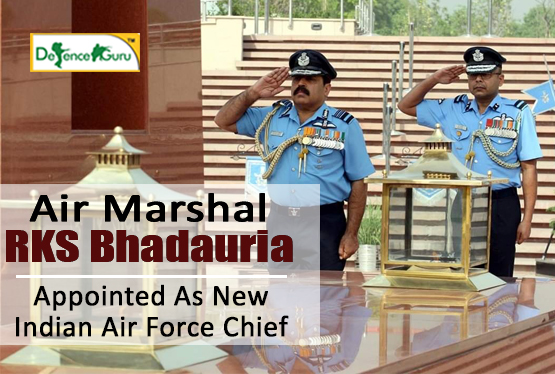 New Indian Air Force Chief : Air Marshal RKS Bhadauria
As per official announcement of our honorable government on Thursday Sept 19th, 2019, Vice chief of Air Staff RKS Bhaudauria is to take over from Birendra Singh Dhanoa as Next Air Force Chief. The 25th chief of the Air Staff of the Indian Air Force, Air Chief Marshal Birender Singh Dhanoa is going to retire on September 30. He had taken over on January 1st, 2017 as the Chief of the Air Staff.
On social website, Twitter defence ministry's principal spokesperson shared this information today. Air Marshal RKS Bhaudauria is presently serving the prestigious organization Indian Air Force as Vice Chief of Air Staff. The esteemed personality Air Marshal RKS Bhadauria has been the alumnus of National Defence Academy. In 36 years of his career, He has been awarded several medals, PVSM (Param Vishisht Seva Medal), AVSM (Ati Vishisht Seva Medal), VM (Vayu Sena Medal ) and ADC (Aide De Campe). This year only in January, He was appointed honorary Aide De Campe. He has got a rich experience of 26 different types of fighters and 4250 hours of flying. He served as Air Officer Commander-in-Chief, Southern Air Command from March 2017.