Sainik School Entrance Exam Syllabus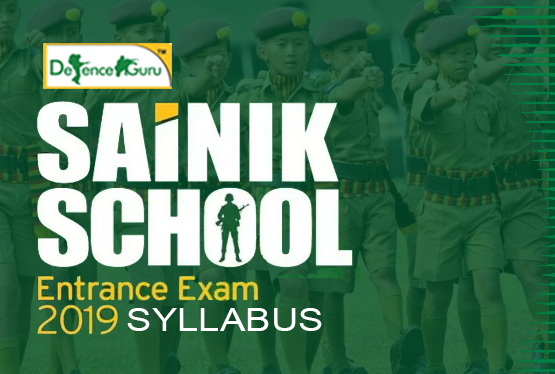 SAINIK SCHOOL SYLLABUS
Renowned all over India, Sainik Schools are managed under the wings of Ministry of Defence. The great visionary behind this grand institution was Mr. V.K. Krishna Menon, a reputed Defence Minister.
With a reach of 27 branches across the nation, Sainik Schools is the rising dream of young citizens of India. It bridges your career to Indian Armed Forces and grooms you for NDA. Well to mark your entry in Sainik School you need to appear for an easy- peasy exam and the updated syllabus for is compiled below especially for your ease:
Sainik School Entrance Exam Syllabus for Class 6
Maths
Addition
Subtraction
Multiplication
fractions and decimals,
BODMAS Rule
LCM and HCF
Average
Percentage
Profit and loss
Ratio and Proportion
Simple Interest
Square root
Area and Perimeter
Geometry
Triangle
Circle
Algebraic expressions
English
Tenses
Sentences -Negative, Affirmative and Interrogative
Prepositions
Articles
One Word answers/fill in the blanks
Singular & Plural forms,
Homonyms
Synonyms & Antonyms
Spelling
Jumbled words
GK
In the General Knowledge sections, the basic questions from Science and Social Studies will be asked:
Science
Plants & Animals
Living things and non-living things and their Interdependence
Human body
Diseases
Food & Nutrition
Rocks and Minerals
Air, water, and weather
Natural satellite
Natural calamities
Environment, etc.
Social Studies
Freedom Fighters and Reformers
Freedom struggle
World & India Maps
Continents and Oceans
Solar System
Planets and Satellites
Motion of the earth
Latitudes and Longitudes
Climate
Structure of Government
Fundamental Rights and duties
United Nation and its functions
Sainik School Entrance Exam Syllabus for Class 9
Maths
Squares and Square Roots
Cubes and Cube Roots
Rational Exponents and Radicals
Profit, Loss, and Discount
Compound Interest
Algebraic Identities
Polynomials
Equation in one variable
Parallel lines
Quadrilaterals and special types of Quadrilaterals
Triangle, Quadrilaterals,
Circle
Surface Areas and Volumes
Cylinder, Cone, Sphere & Solids
Statistics
Frequency Table
English
Spotting Errors
Clauses
Active and Passive Voice
Reported Speech
Prepositions
Tenses
Articles
Antonyms and Synonyms
Rearrange jumbled words into sentences
Adjective
Adverb
Comparative and Superlative Degrees
Question Tags and Framing sentences
Science
The Universe
Soil & Air
Structure of Atom
Metals and non-metals
Carbon
Cell structure and its functions
Microorganisms
Refraction of light
Electricity and Magnetism
Sources of Energy
Common Diseases
Food production and management
Social Studies
Social Studies is further divided into:
History syllabus
India and the Modern world
India in the 18th century
The British Rule in India,
Policies and impact of British rule
Revolt against British rule
British administration in India after 1857
Changes in Economic life
Religion and Social reform movement
Cultural awakening
Struggle for Swaraj
Nationalist Movement
Achievements of Independence.
Civics syllabus
Indian constitution
Parliament
Criminal Justice System
law and Social justice
Secularism
Secularism
Development issues
Globalization
India and the United Nations
United Nations- International agencies
Foreign Policy of India
India and its neighbors
Geography Syllabus
Natural Disasters - Earthquake, Cyclone, Volcanoes, Floods
Environmental degradation
Natural resources - Land, Soil, Energy, Water, Minerals
Plants and Wildlife
Agriculture
Manufacturing Industries
Human Resources
Be it class 6th or class 9th getting admitted in Sainik School is an achievement in itself so don't leave any loopholes in your preparation. All the best!


Leave a Reply
Defence Guru Team feels pleasure to appreciate from you ! Required fields are marked *.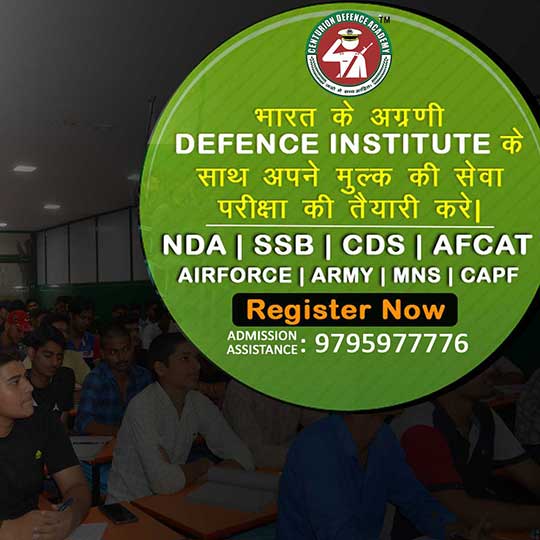 Newsletter Sign Up
Sign up to our newsletter and get exclusive deals you will not find anywhere else straight to your inbox!
-->