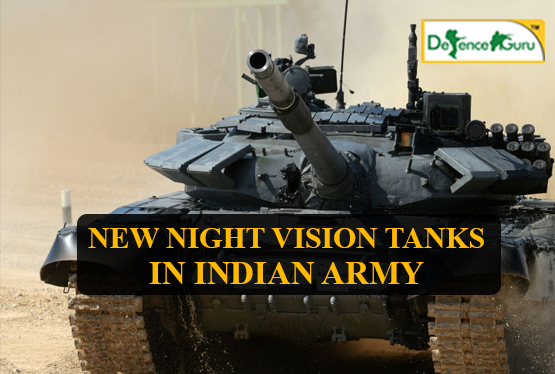 SECURITY FIRST- NEW INDIAN TECHNOLOGY
Light the darkness! With this aim India has pushed its boundaries to another level.
Apart from Tejas and Rafale, the much modernized India has now shifted its focus in upgrading the already existing equipments. In a recent establishment, DRDO has supported Indian Army tanks with sharper night vision.
The Defence Research and Development Organization (DRDO) has introduced a brand new Thermal Imaging and Day Sight equipment to overcome the issue of night vision in the tanks of Indian Army.
Its not only sci- fi movies anymore but Indian Army too which will relish in high- grade technology from now on. The night vision will be installed in T- 72 and T- 90 tanks for starters.
The perks of this development includes: capability to function day and night; superior image processing features available any and every time; the night- vision technology will have higher range of sight.
As per the news 1000 units of night vision equipment have been ordered for T- 72 tanks. Add to that 300 of them have already been delivered to Indian Army. Its essential to know that the newly inherited equipments will have a range of 3 km for tank targets. T-90 will especially have a 4 km range.
This technology has been developed DRDO's Instruments Research and Development Establishment along with BEL and Ordinance Factory.
The old intensive tubes will now be upgraded to new equipment.
Bravo to Indian Army and the DRDO team for inception of such a brilliant idea!