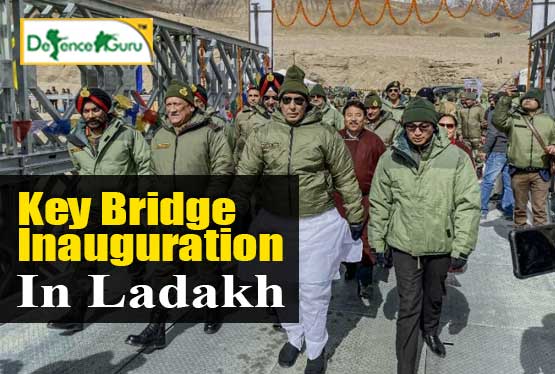 Ladakh- a Union Territory now and a land of war history and beauty!
Amongst the current scenario of competition steaming up between India and its neighboring countries it becomes crucial to mark our dominance over the isolated and targeted states such as Ladakh. The nation is aware how China is trying to capture areas that lay under the umbrella of India. To curb such measure Indian Defence Ministry is showing more vigilance and an active participation these days.
Ladakh is the most concerned area. Just a day ago, Indian Defence Minister, Mr. Rajnath Singh announced his decision to open up Siachen route for civilians in order to improve the integrity of the nation with other places and invite more tourism.
Another addition to such development has come up today with the opening up of a great bridge in Ladakh. On his tour to Ladakh, Mr. Rajnath Singh opened a major bridge allowing movement of various tanks. The decision is predicted to bring a change in the military dynamics of Ladakh especially Depsang Plains.
The features of this massive bridge includes:
it is a 'class 70' bridge;
it is capable enough to withstand up to 70 tonne weight
it was inaugurated by the Shyok river
Indian Defence Minister commented that this step is a part of border area development which is an integral concern of India.
A 16,000-foot-high plateau 20 km short of the 18,726-foot-high Karakoram Pass that divides Ladakh and Xinjiang of China.by the Border Roads Organisation, and connects Durbuk and Daulat Beg Oldie (DBO)Named as 'Colonel Chewang Rinchen Setu', the bridge was built
India has been trying to mark its authority since past few years over this region by hoarding up tanks but due to improper provision of bridge the tanks could not move to North- Eastern Ladakh.
However, with this recent commencement of 'class 70' bridge Indian can ease out its aims and tasks in the border area of Ladakh.