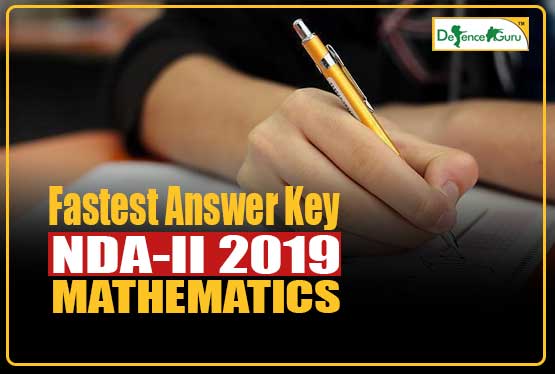 NDA-II 2019 Mathematics Answer Key - Set A, B, C, D
NDA 2019 entrance exam just got over and there is widespread discussion in all corners of the nation about the questions and pattern. The exam was scheduled on 17 November, 2019 and a huge crowd of students appeared for it.
Students are eagerly awaiting the result. To relieve them out of the anxiety and bring down the tension Defence Guru  has brought out its PDF File wherein are the Mathematics Answer Keys for NDA-II 2019 written exam . Oh yes the wait is over, you can cross check your answers, analyze your performance, predict the final result and prepare for the future with the answer keys provided by Centurion Defence Academy(A Unit of Centurion Education Pvt. Ltd)
Like Every time we are here to provide you the fastest NDA – II 2019 Answer Keys.